With the release of Season 5 Reloaded bringing a whole heap of new content, the
in-game CoD: Black Ops Cold War reveal
on Wednesday and the start of
Vikkstar's nine-week Warzone Showdown
, it is set to be a very busy week for fans of the franchise.
The content drop is a welcome surprise for players, featuring a new Gunfight map based on Verdansk Stadium, the Olympics-style "Games of Summer" event and a brand new weapon in the shape of the "agile" FiNN LMG.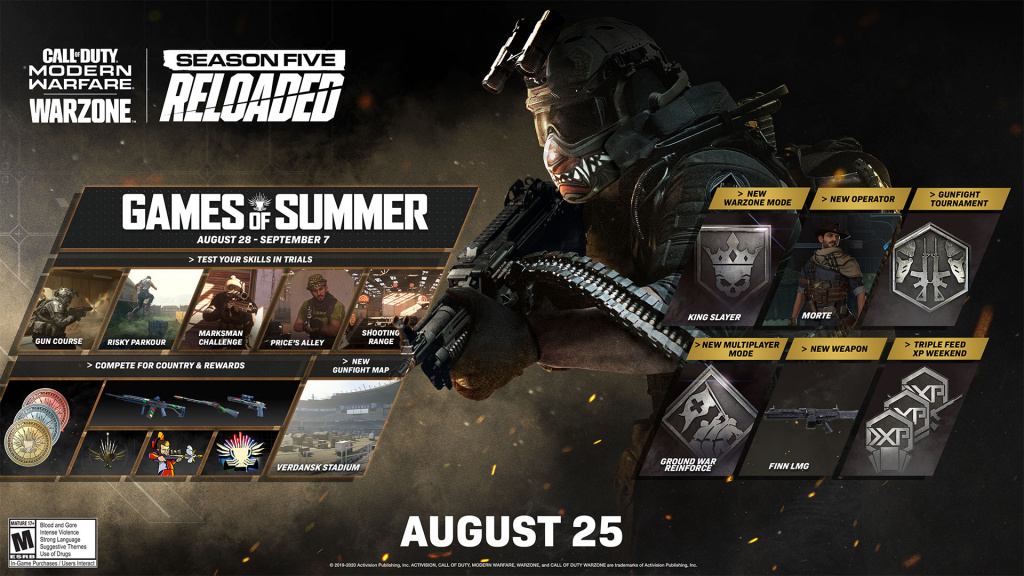 (Picture: Infinity Ward)
Getting your hands on this LMG will be many players first port of call and there are two ways you can do so. Follow the steps below to give yourself that early edge on the battlefield.
How to Unlock the FiNN LMG in Warzone

(Picture: Infinity Ward)
There are two ways players can get their hands on the new FiNN LMG which boasts "exceptional full-auto accuracy".
First up, you can get it by purchasing the "Mainframe" cosmetic bundle, this bundle is set to go live in the near future and will be purchasable through the in-game store. You will get it instantly but at the cost of CoD points.
There is another way to unlock the gun and that is by completing a challenge.
The objective is to get a melee kill with an LMG in seven (7) separate matches. Best completed in one of the Modern Warfare standard playlists, the first step to success is creating an LMG custom class.
Note: You can complete this challenge with any LMG.
To speed up the process you can simply jump in and out of games once you get your melee kill, on top of that follow these steps to make it even quicker.
Attaching a CQB Breacher Device to your LMG will give it greater melee damage, meaning if you find yourself in a trading situation (many others are attempting to complete this challenge too) you will come out on top.
Increase mobility by adding a compact barrel and taking off your stock.
Equip the "Fast Melee" Perk.
The FiNN LMG promises to bridge the gap between the AR and LMG classes and with the right attachments could prove to be one of the most powerful guns in the game, get it early and get familiar with it because it could become a must-have in the very near future.