The mid-season update in Call of Duty: Warzone Pacific has brought massive changes to the game and that means that we will experience a lot of buffs and nerfs for some of the Weapons available in Caldera that will take some time to get used to.
By this point in the season, you have most likely found your main loadout but we took the task of trying every weapon once again to share with you the most reliable and effective guns available in the game.
If there is one that we have grown fond of is the LMG that we originally catalogued as a C-tier but we may have jumped to conclusions rather hastily as this Bren loadout offers us a very powerful weapon with very low recoil.
Best Bren loadout for Caldera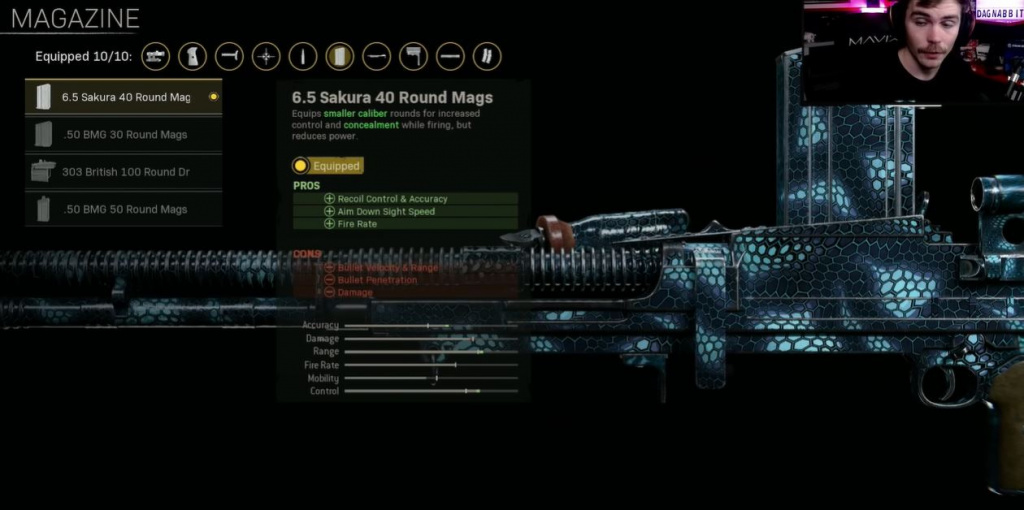 Muzzle: Mercury Silencer or Recoil Booster
Barrel: Queen's 705mm Royal
Optic: SVT-40 PU Scope 3-6x
Stock: Hockenson SP2B
Underbarrel: m1941 Hand Stop
Magazine: 6.5 Sakura 40 Rnd Mags
Ammunition: Lengthened
Rear Grip: Polymer Grip
Perk: Tight Grip
Perk 2: Fully Loaded
Different to other recommended loadouts, we have an additional option aside from the Recoil Booster which is the Mercury Silencer, both offer us great recoil control but you will have to choose the complementary boost between power and concealment.
The Queen's 705mm Royal + Hockenson SP2B + m1941 Hand Stop + Polymer Grip is all meant to help us have the best recoil control and accuracy possible without sacrificing any firing power which is ideal for a weapon designed to be used in mid-to-long distances.
Speaking of distance, the SVT-40 PU Scope 3-6x will be really helpful to have multiple attacking options as we have enough firepower to down opponents from afar.
Aligned with the idea of having superb recoil control we are going to go pick the 6.5 Sakura 40 Rnd Mags which is a smaller calibre but we counter the loss with the Lengthened ammunition so the loss of firepower is diminished.
The Tight Grip perk will benefit continuous firing while we have our cases filled with bullets because of the Fully Loaded perk.
Best perks and equipment for Bren in Warzone Pacific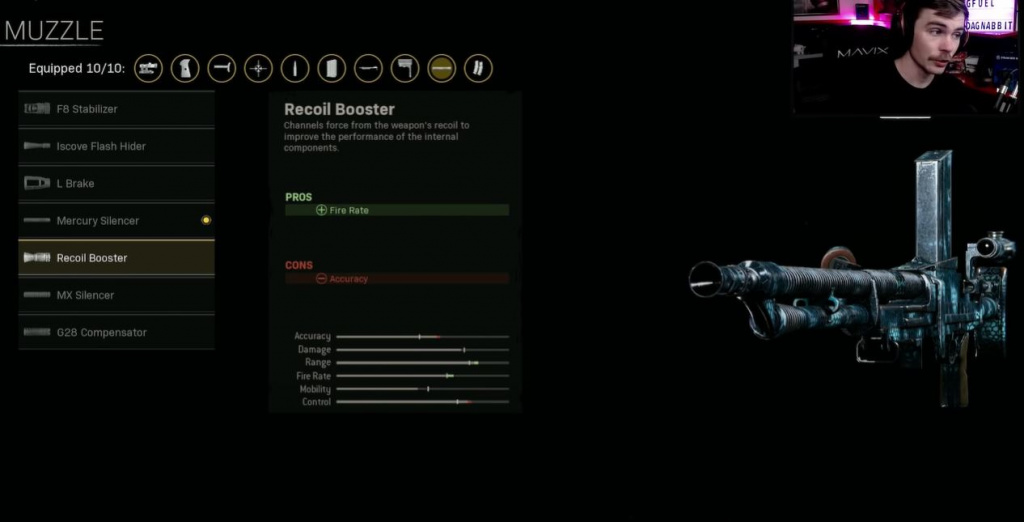 Perk 1: E.O.D
Perk 2: Overkill
Perk 3: Amped
Primary 2: Combat Shotgun
Lethal: C4 or Claymore
Tactical: Smoke Grenade
We are going to change the strategy a little bit by choosing the E.O.D perk to start with, this will protect us from any explosive equipment which is helpful when playing from greater distances. The Overkill perk will allow us to carry a second primary weapon to be prepared for every scenario while the Amped will make us switch faster between those weapons.
Instead of the Swiss K31 Sniper, we have been using we will opt for the best close-combat weapon in the game which is the Combat Shotgun. For the lethal equipment, you can pick between the C4 or Claymore, while the Smoke Grenade can help on a quick getaway when enemies find your location.
If you want to take a look at everything that the Season 1.5 update will bring to the table you can always check the Call of Duty official site.
Feature image courtesy of Activision
---
For more Call of Duty news, be sure to check out our dedicated section or some of our MW2 Guides & Tutorials below:
Modern Warfare 2 Guides - Jack Links Skin | Unlock All Operators | Check Server Status | Get Twitch Drops | Post-Credit Scene Explained | Unlock Gold Camo | Get Burger Town Operator | MGB Nuke | Unlock Every Weapon | All Killstreaks| Safe Code Locations|Check KD Ratio|XP Farm Trick|Chopper Gun Glitch|Weapon Tuning|Change Name Color|Hardcore Tier 1 Mode| Turn Off Crossplay|Steam Deck| Raid: Atomgrad | How To Play "Support A Team" | Unlock Orion Camo | Aim Assist Settings | 
Modern Warfare 2 Fixes & Issues-Best NVIDIA GeForce Drivers | Dev Error 6036 | MW2 Missing Items | Unlimited Tactical Sprint Bug | Stuck On Installing Bug | Display Name Not Allowed Bug|Gold Camo Not Unlocking|Voice Chat Not Working| Display FPS Counter | 
Best Modern Warfare 2 Loadouts -  Best Weapon Tier List |  M4 Loadout|  PDSW 528 Loadout|TAQ-V Loadout|M4 Loadout|Fennec 45| No Recoil M4 Loadout | SA-B 50 Loadout | Kastov-74U Loadout |