We are halfway through Vanguard Season 1 at that means it's time for the mid-season update!
And while during the Black Ops Cold War era these mid-season updates were labelled Reloaded, this time around Sledgehammer Games, Vanguard's developers, have opted for a much simpler nomenclature - Season 1.5 update.
Vanguard's Season 1.5 update focuses predominantly on bug fixes, balance changes, stability, and general improvements, and there's not much new content unless you are a Zombies fan - Treyarch has prepared a lot of new stuff for the Zombies mode.
Sledgehammer Games emphasizes that they are well aware of numerous problems in Vanguard Multiplayer, that they hear player feedback and are working on fixing issues, and will continue to do so in Season 2.
"Bluntly speaking, not every fix in today's update will be a perfect fix. Some issues, especially with spawns and packet burst, might take us some time to thoroughly address," the 1.5 update announcement reads. "But we want you to know we hear you, we're working on those things (and more) and you can expect more updates coming to Vanguard before Season 2."
Check the full patch notes below.
Vanguard Season 1.5 update balance changes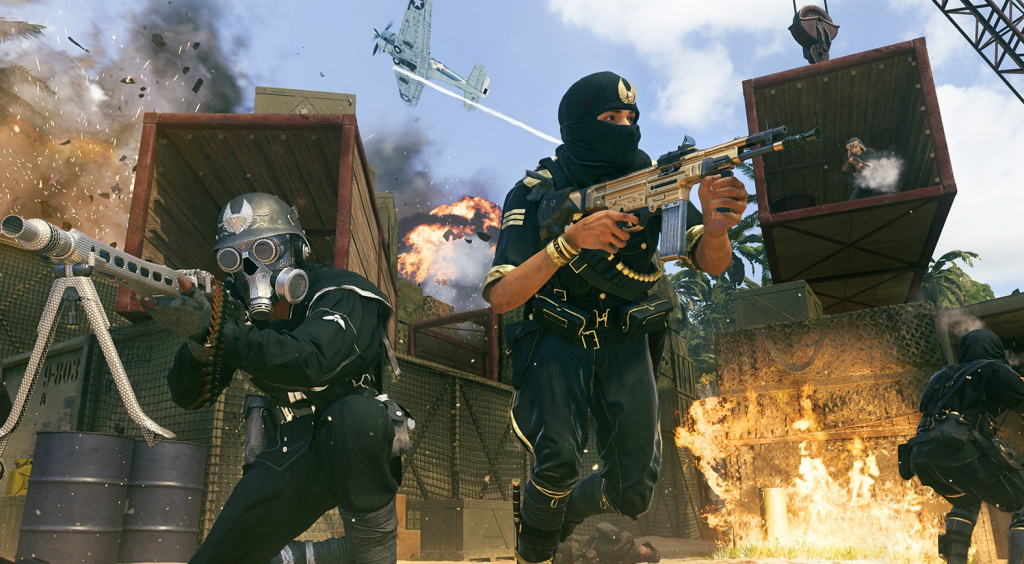 Weapons

M1 Garand
Type 99

Reduced Aim Flinch
Reduced ADS Time
Retain One Shot Kill potential for chest shots when smaller calibre ammo is used 

3-Line Rifle 
Kar98

Retain One Shot Kill potential for chest shots when smaller calibre ammo is used

Ammo

Hollow Points

Removed damage range penalties

Equipment

Stun Grenade 

Reduced Stun Grenade damage in Hardcore modes
Reduced how long players are affected by Stun Grenades

Incendiary Grenade 

Killstreaks

Mortar Barrage

Duration of Mortar Strike has been reduced
Number of Mortar Strikes per streak has been reduced
Addressed issue where Mortar Barrage deployment was inconsistent

Perks

High Alert  

Slight delay added before Perk activates after being seen by an enemy

Dauntless

Gives immunity to fire and burning effects including Incendiary Rounds, Flamenaut, and lingering fire on the ground

Fortified

Reduces fire damage taken by 30%
Reduces excessive damage of all explosives
Weapons & Equipment: Bug Fixes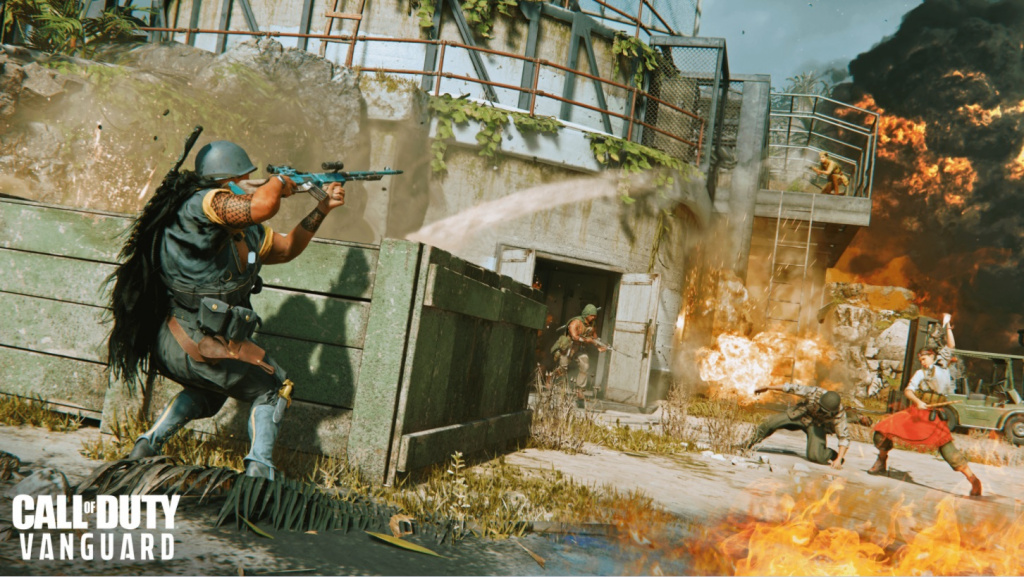 Attack / Guard Dog kills now count towards Panzerfaust Camo Challenges
STG "Reptilian" Camo Weapon Challenge is now tracking Bloodthirsty kills
STG "Predatory" Camo Weapon Challenge is now tracking Multikills
Katana unlock Challenge is now tracking properly 
3-Line Rifle can now be reloaded with the ZF4 3.5X Rifle Scope equipped
Addressed an issue that prevented the "Kill an Enemy While They Have a Spy Plane Active 5 Times" challenge from tracking in the Counter-Measures career challenges
Addressed an issue where care packages would land out of reach when playing Armageddon on Tuscan and Daus Haus
Player selected camos will now appear during the match intro sequence
Locked Camos and attachments can no longer be swapped onto unlocked weapons
A bug resulting in missing Post-Match Flow has been fixed
A bug resulting in Type 100 Blueprint "Thunderhead" being invisibly in the pre-match countdown has been fixed
Fur a full list of bug fixes, and stability improvements, check out the official Vanguard Season 1.5 Update announcement.
Featured image courtesy of Activision.
---
For more Call of Duty news, be sure to check out our dedicated section or some of our MW2 Guides & Tutorials below:
Modern Warfare 2 Guides - Jack Links Skin | Unlock All Operators | Check Server Status | Get Twitch Drops | Post-Credit Scene Explained | Unlock Gold Camo | Get Burger Town Operator | MGB Nuke | Unlock Every Weapon | All Killstreaks| Safe Code Locations|Check KD Ratio|XP Farm Trick|Chopper Gun Glitch|Weapon Tuning|Change Name Color|Hardcore Tier 1 Mode| Turn Off Crossplay|Steam Deck| Raid: Atomgrad | How To Play "Support A Team" | Unlock Orion Camo | Aim Assist Settings | 
Modern Warfare 2 Fixes & Issues-Best NVIDIA GeForce Drivers | Dev Error 6036 | MW2 Missing Items | Unlimited Tactical Sprint Bug | Stuck On Installing Bug | Display Name Not Allowed Bug|Gold Camo Not Unlocking|Voice Chat Not Working| Display FPS Counter | 
Best Modern Warfare 2 Loadouts -  Best Weapon Tier List |  M4 Loadout|  PDSW 528 Loadout|TAQ-V Loadout|M4 Loadout|Fennec 45| No Recoil M4 Loadout | SA-B 50 Loadout | Kastov-74U Loadout |