Nick "NICKMERCS" Kolcheff has over the last few weeks shared several loadouts for Call of Duty Warzone, from two
seriously powerful
AR loadouts, to what he believes to be the
fastest-killing LMG
. Now, the prominent streamer and player has shared the best FiNN LMG loadout for Warzone players.
Best FiNN LMG loadout for Warzone
If you didn't play Warzone before Season 5, you might not know there was one king of LMGs in Season 4, the Bruen. The Bruen, however, have received significant nerfs, and you can't blame players for looking for the next best LMG in Warzone.
According to NICKMERCS, the MG34 is the fastest-killing LMG but the weapon also has clear drawbacks. So what's the best new LMG loadout according to NICKMERCS? Well, it likely includes the FiNN, as NICKMERCS is considering to make it his new main weapon, with a specific loadout of course.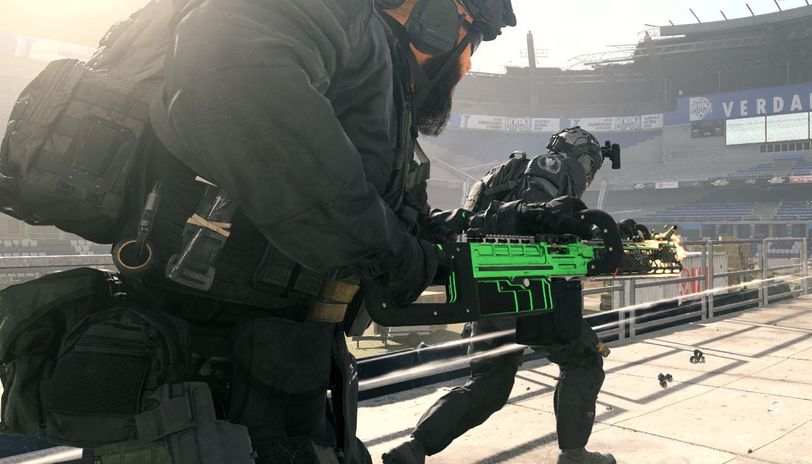 (Picture: Infinity Ward)
Nick "NICKMERCS" Kolcheff won one of the biggest Warzone tournaments so far, the Toronto Ultra $100k with his team, so his opinion on the best LMG loadout in Warzone does hold a lot of weight.
In a recent stream, NICKMERCS called the FiNN a "crazy-ass weapon", and at one point, even called it overpowered. He is considering to make this new best LMG loadout his main loadout in Warzone.
The FiNN loadout below is set up to control the weapon's recoil, and to get the most out of the weapon's high fire rate. Check it out below.
Laser: Tac Laser
Optic: VLK 3.0x Optic
Barrel: XRK Longshot Advantage
Underbarrel: Commando Foregrip
Muzzle: Monolithic Suppressor
As always, it is good to experiment with your own loadouts and maybe tinker with a few attachments to see what fits your playstyle. However, this might just be the best FiNN LMG loadout in Warzone right now, so it is definitely worth trying out.