The M91 light machine gun is one of the oldest weapons in Call of Duty Warzone, which was added during the Modern Warfare era.
The M91 is known as one of the most accurate and stable light machine guns in the game and although it is definitely not the first pick even in its class, the M91 can be a surprisingly reliable option if you are looking for a specific playstyle which this weapon can supplement well.
The M91's unparalleled stability has its negative sides, of course. The weapon is quite heavy, which significantly hinders your mobility and room for manoeuvre.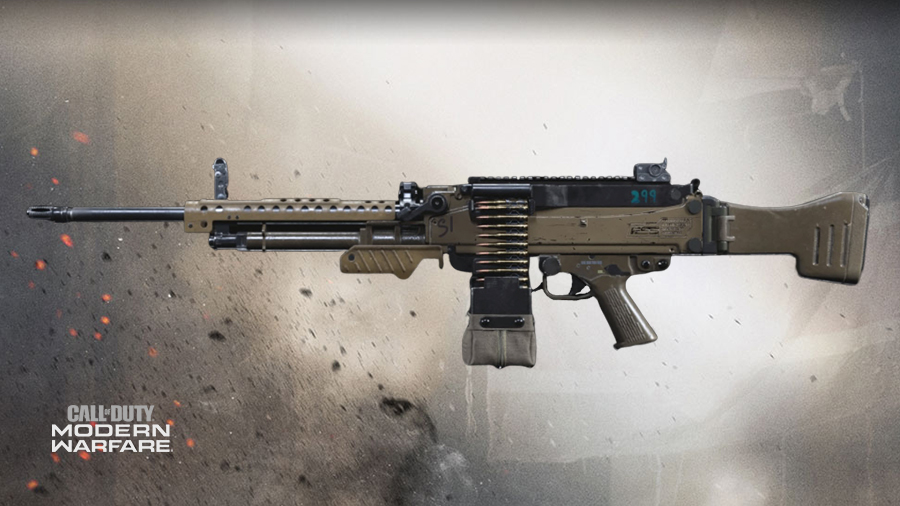 (Picture: Activision)
Because of that, it's best used when you are a part of a team, where your role is to find some good strategic positions and cover the area. 
With this build, we want to utilize the weapon's long-range capabilities, immense power and sustained fire.
With all that in mind, let's take a look at what we think is the best Class Setup for the M91 in Warzone.
Best M91 loadout for Warzone Season 2
We think that these attachments will give you the best results with the M91.
Barrel: M91 Heavy
Due to its high basic stability, this weapon is excellent in dealing with targets at long range, and we want to emphasize that, with bonuses for Damage Range, Bullet Velocity, and Recoil Control. Keep in mind that this will further decrease your ADS and movement speed, so you need to choose your positions wisely.

(Picture: Activision)
Laser: Tac Laser
Improves Aiming Stability and gives back a little bit of ADS speed which we lost with the barrel.
Optic: VLK 3.0x Optic
Pretty much a standard option that will help you to quickly locate your targets and deal with them before they become a threat.
Underbarrel: Commando Foregrip
Finally, we pick this heavyweight grip which makes us even less mobile, but will further improve Recoil Stabilization and Aiming Stability.
And that's it. With this build, you can feel almost like Rambo in sequels, where you are just firing a rain of bullets and taking down your enemies.
The most important thing with this thing is to move only when you need to always find bet strategic position and cover your teammates who will do other things.
This weapon fills a very specific role, which is more about tactic and playing smartly than just about pure action, but if you find this kind of gameplay interesting, you will definitely have fun with the M91!
Interested in other LMGs? Check out our Warzone S2 LMG tier list!
---
For more Call of Duty news, be sure to check out our dedicated section or some of our MW2 Guides & Tutorials below:
Modern Warfare 2 Guides - Jack Links Skin | Unlock All Operators | Check Server Status | Get Twitch Drops | Post-Credit Scene Explained | Unlock Gold Camo | Get Burger Town Operator | MGB Nuke | Unlock Every Weapon | All Killstreaks| Safe Code Locations|Check KD Ratio|XP Farm Trick|Chopper Gun Glitch|Weapon Tuning|Change Name Color|Hardcore Tier 1 Mode| Turn Off Crossplay|Steam Deck| Raid: Atomgrad | How To Play "Support A Team" | Unlock Orion Camo | Aim Assist Settings | 
Modern Warfare 2 Fixes & Issues-Best NVIDIA GeForce Drivers | Dev Error 6036 | MW2 Missing Items | Unlimited Tactical Sprint Bug | Stuck On Installing Bug | Display Name Not Allowed Bug|Gold Camo Not Unlocking|Voice Chat Not Working| Display FPS Counter | 
Best Modern Warfare 2 Loadouts -  Best Weapon Tier List |  M4 Loadout|  PDSW 528 Loadout|TAQ-V Loadout|M4 Loadout|Fennec 45| No Recoil M4 Loadout | SA-B 50 Loadout | Kastov-74U Loadout |