Today, the Call of Duty: Black Ops Cold War beta became open for all prospective players and platforms. This means anyone on any system can download the beta and begin experiencing the multiplayer. If you want to earn some additional rewards, like free Battle Pass
Tier Skips
in Warzone, try and make sure you reach level 10. 
To mark the occasion, Treyarch has pushed an update out for the beta. 
Today's update, sees a raised level cap, new weapons, streaks, and other items, and the popular Control game mode.
Keep reading to see everything that arrived with the 17th October patch. 
New Black Ops Cold War beta update 
(Picture: Treyarch)
The biggest attraction with the update is the increased level cap. Previously held at 31, this new, and presumably final, cap now sits at 40. With this, all new content is unlocked for players willing to level up.
Some of the highlights between levels 31 and 40 are the Ninja perk, RPD LMG, and Semtex grenade.
Aside from the leveling system, Treyarch also introduced the fan-favorite game mode Control. Pitting two teams against each other, this mode is like Search and Destroy, Hardpoint, and Domination mixed into one mode. Ultra competitive, Control will certainly provide some entertaining matches in Black Ops Cold War.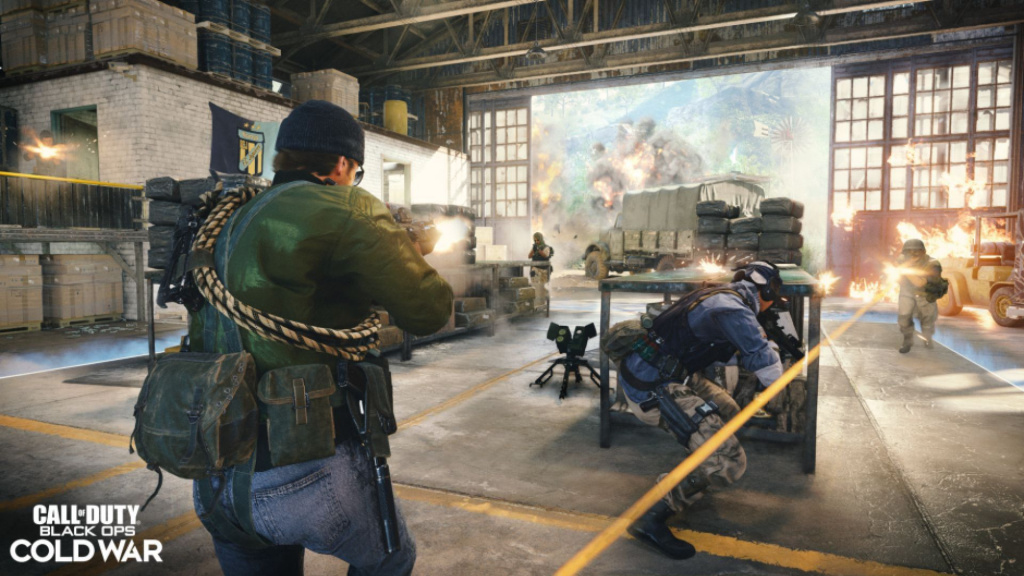 (Picture: Treyarch)
Below, you can read the full patch notes for the 17th October, courtesy of Treyarch.
Black Ops Cold War 17th October patch notes
LEVEL CAP INCREASE
All players now have access to the following by reaching level 40:
WEAPONS

RPD light machine gun
RPG-7 launcher
Magnum pistol + more

PERKS
SCORESTREAKS

Air Patrol
Chopper Gunner

WILDCARD
EQUIPMENT
FIELD UPGRADE
GAMEPLAY UPDATES
Fireteam: Dirty Bomb

Reduced the chances that players will join a match already in progress.
Reduced the spawn frequency of the Hind.
Reduced the drop rates of War Machine and Attack Helicopter Scorestreaks.
STABILITY IMPROVEMENTS
Fixed a crash that could occur when players joined a Fireteam: Dirty Bomb match and were assigned an invalid team.
Fixed a crash that could occur in Fireteam: Dirty Bomb if a player disconnected while depositing Uranium.
Fixed a crash that could occur when killing other players while in a vehicle that was just destroyed.
BUG FIXES
Fixed an issue where the Gunsmith button could be missing after selecting a new weapon.
PC
Prevented the player's name from being displayed in the Barracks menu if Real ID was enabled in Battle.net.