The second weekend for the Call of Duty: Black Ops Cold War open beta is wrapping up shortly. All three platforms, PS4, Xbox One, and PC, are currently experiencing what the multiplayer has to offer. While the reviews are better than the first weekend, some issues are still popping up occasionally. For example, new players on PC and Xbox are going through some
sound problems
that hinder their ability to play. 
However, for the most part, the experience has been positive for most as compared to last weekend. Of course, once this beta ends, most fans will head back to Warzone and Modern Warfare.
Well, if you're in that crowd, you can actually head back with some free Battle Pass Tier Skips. This is accomplished by playing the Black Ops Cold War beta but there are some strings attached. 
Earning free Tier Skips in Warzone through Black Ops Cold War
This promotion was announced yesterday by the official Call of Duty Twitter account. Although, this isn't the first beta promotion on offer. Last week, it was revealed that you could earn Russell Adler in COD: Mobile and a Milano 821 blueprint by playing and reaching level 10 in the Black Ops Cold War beta.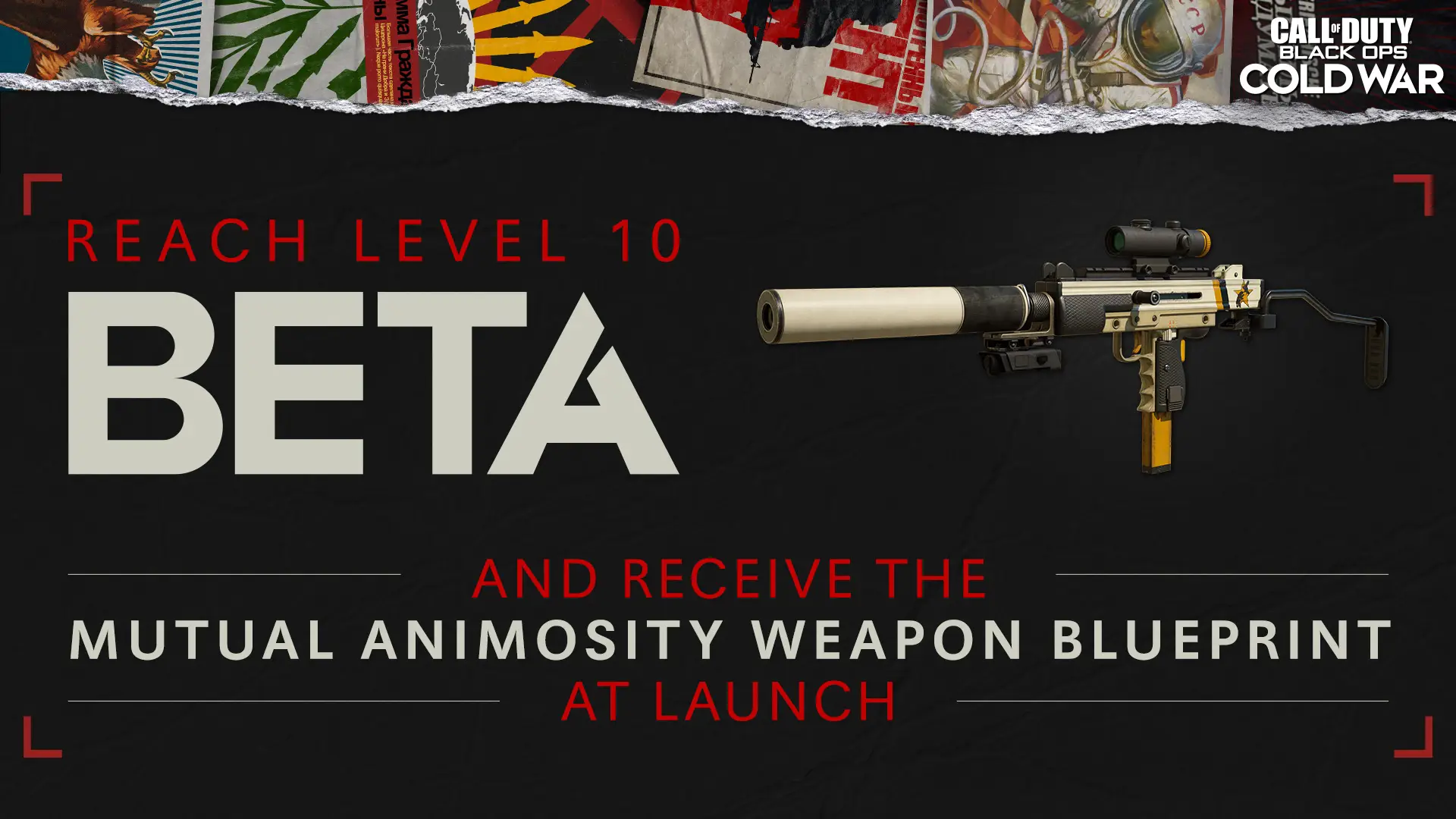 (Picture: Treyarch)
That was thought to be the only reward available for playing the beta. However, that changed yesterday when Call of Duty offered another set of rewards.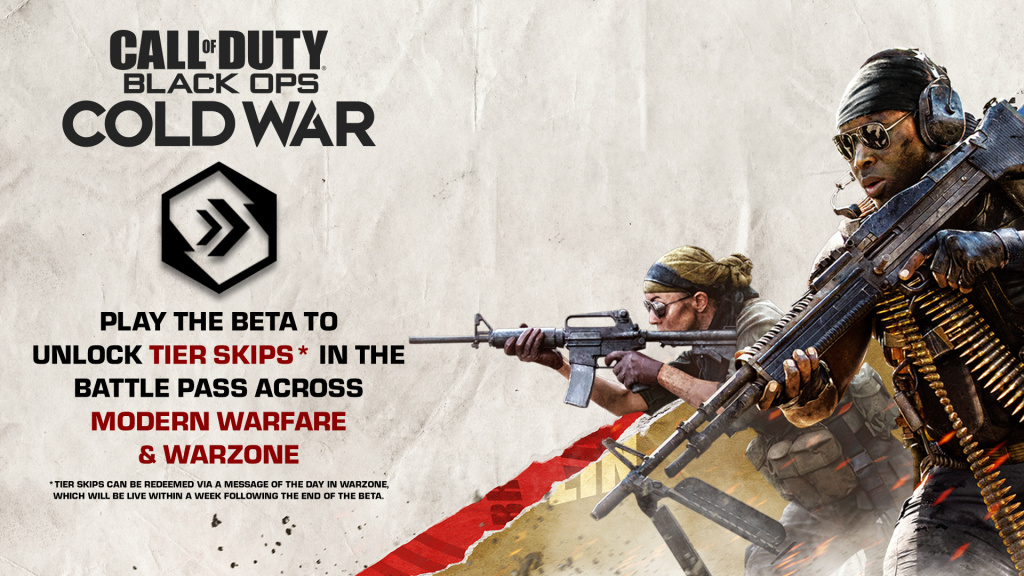 (Picture: Treyarch)
The offer is two-fold. First, if you simply play one match of the Black Ops Cold War beta, you'll unlock one free Tier Skip on the Warzone and Modern Warfare Battle Pass. Though, if you reach level 10, then you unlock 10 free Tier Skips. 
10 Tier Skips is pretty significant and could help you complete the Season 6 Battle Pass before Black Ops Cold War arrives on 13th November.
To make sure these Tier Skips are applied to your account, be certain that your Activision account is the same for both Black Ops Cold War and Modern Warfare/Warzone.
You can do this by checking the Activision Profile Page.