At its core, a beta for any multiplayer title is meant to find bugs and glitches within the game. Before fully releasing, developers attempt to find as many of these issues as possible during the beta period to ensure they don't make their way into the full game and Call of Duty: Black Ops Cold War is no different.
There are constantly bugs being found within the game and so far, the developers have done a good job of rolling out patches to fix the issues. They've even sent out two in back-to-back days that's fixed bugs and introduced some new content. 
However, the newest problem in Black Ops Cold War is a bit more frustrating than the rest and might not be easy to correct. Currently, there appears to be a massive issue with the friends list in multiplayer and many players are being affected. 
Friends list bug in Black Ops Cold War running rampant 
As of the time of writing, the problem looks to be contained to the PC version only. At least, that's where all of the reports have come in from thus far.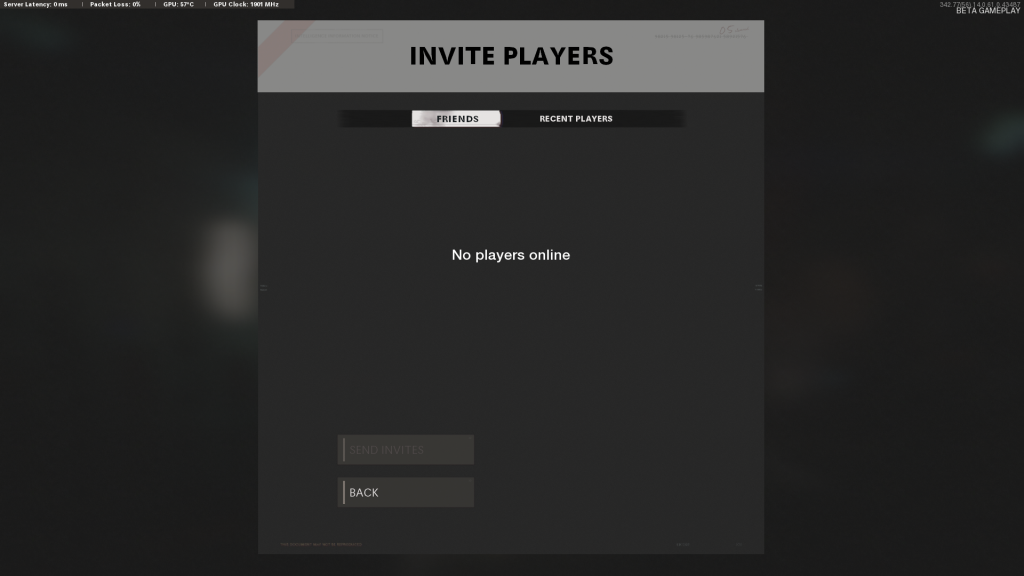 (Picture: Treyarch)
A majority of the reports are stating that the friends list has multiple problems with it. The biggest of these is that whenever a player attempts to scroll through the list, Black Ops Cold War will freeze and often ends up crashing as a result. 
Although, if a player does get the list to actually work, the friend they're searching for will not even show up most of the time. It will either say the friend is not online, when they really are, or not show up whatsoever. 
YouTuber Drift0r explained this conundrum and stated that it took him and his five other friends over 30 minutes to all party up together. He expressed that every person was friends on Activision and Battle.net, had Open NAT Types, and were all from North America. 
There doesn't appear to be a concrete fix for the crashing or the plain faultiness of the friends list in Black Ops Cold War. However, some players have reported that turning off their PC entirely has applied a band-aid to the problem.
Treyarch has undoubtedly seen the complaints so hopefully, a patch comes in before the beta ends on Tuesday.
If you missed it, the community earned an extra day for the beta earlier today, so you have until Tuesday, 20th October to play Black Ops Cold War.