Call of Duty: Black Ops Cold War is nearing release with the game in all its polished glory hitting shelfs and harddrives on the 13th November.
But before all that we have the beta. Those that have pre-ordered on PlayStation 4 have already had a couple of windows to test out the game and this weekend it is the turn of Xbox One and PC (and PS4 aswell).
Those that have pre-ordered get a copy and can jump in now after downloading. However, there is another way to get a hold of the game and its through that increasingly popular method of Twitch drops.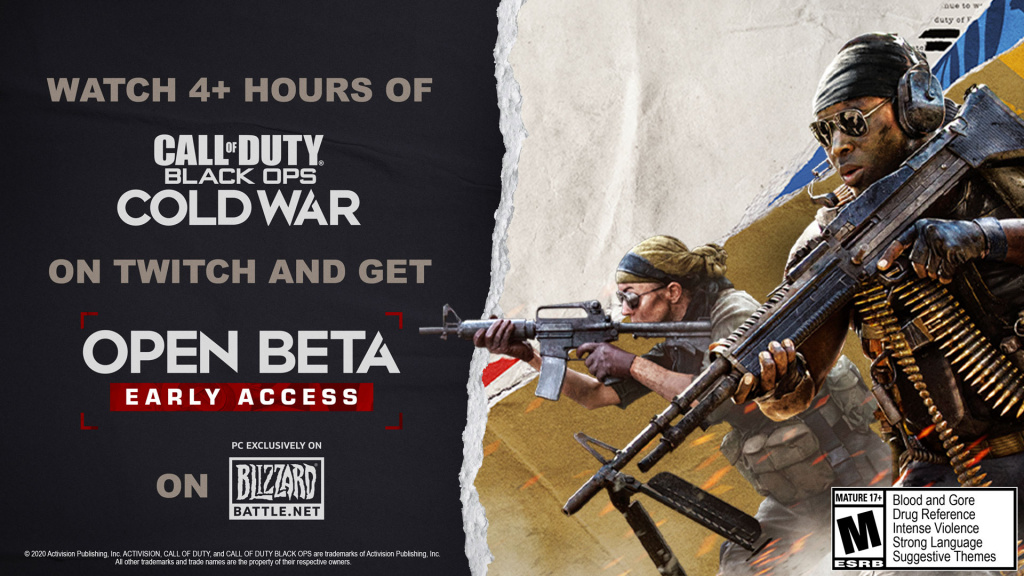 (Picture: Activision Blizzard)
Thankfully, there is no set amount of keys and it is all but guaranteed as long as you link your Twitch account to Battle.net and watch four hours on a Twitch drops enabled stream. Seems easy enough, right?
Well it should be but some players are reporting issues with redeeming their copy but their is help at hand with a fix being discovered.
So if you have no mention of 
How to fix disappearing Black Ops Twitch drop
The fix is relatively easy and comes courtesy of Reddit user u/arkantos91.
Go to Battle.net.
Login and go to "Account Settings" and then "Account Details".
Scroll until you see "Receive News and Special Offers from Blizzard Entertainment".
Click "update" make sure it is ticked and hit "save".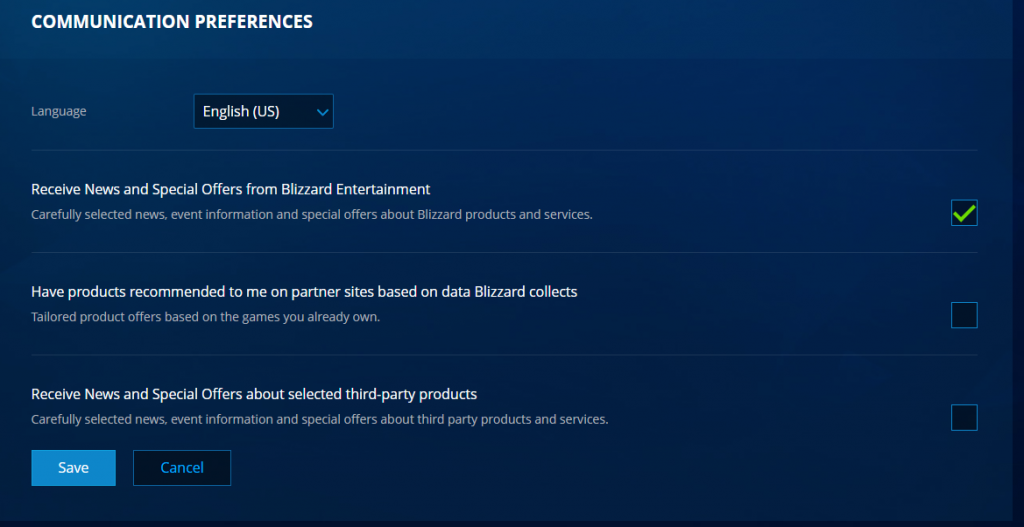 (Picture: Activision Blizzard)
The game now should be available to lauch for the Battle.net app.
---
For more Call of Duty news, be sure to check out our dedicated section or some of our MW2 Guides & Tutorials below:
Modern Warfare 2 Guides - Jack Links Skin | Unlock All Operators | Check Server Status | Get Twitch Drops | Post-Credit Scene Explained | Unlock Gold Camo | Get Burger Town Operator | MGB Nuke | Unlock Every Weapon | All Killstreaks| Safe Code Locations|Check KD Ratio|XP Farm Trick|Chopper Gun Glitch|Weapon Tuning|Change Name Color|Hardcore Tier 1 Mode| Turn Off Crossplay|Steam Deck| Raid: Atomgrad | How To Play "Support A Team" | Unlock Orion Camo | Aim Assist Settings | 
Modern Warfare 2 Fixes & Issues-Best NVIDIA GeForce Drivers | Dev Error 6036 | MW2 Missing Items | Unlimited Tactical Sprint Bug | Stuck On Installing Bug | Display Name Not Allowed Bug|Gold Camo Not Unlocking|Voice Chat Not Working| Display FPS Counter | 
Best Modern Warfare 2 Loadouts -  Best Weapon Tier List |  M4 Loadout|  PDSW 528 Loadout|TAQ-V Loadout|M4 Loadout|Fennec 45| No Recoil M4 Loadout | SA-B 50 Loadout | Kastov-74U Loadout |