Traditionally, each year's Call of Duty game has been announced around April or May of that year, but this year things are a bit different, and so we are still waiting for the official announcement.
Rumours from a few weeks ago are claiming that this year's Call of Duty is called Black Ops Cold War, while some previous rumours are pointing towards a Vietnam setting.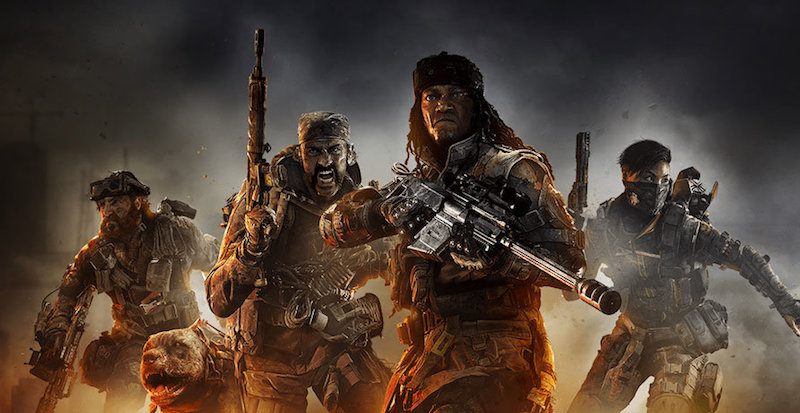 (Picture: Activision-Blizzard)
And now, there's a rumour about 45 minutes of pre-alpha gameplay footage that's circulating on the internet.
Former Sixth Gear pro, Christopher "Oog" Garcia, was the first one to share this info, and he claimed that he has "just watched 45 minutes of the new Call of Duty releasing this year."
It's worth noting that he has since deleted his Twitter account.

Oog deleted his whole Twitter account soon after these claims. (Picture: modernwarzone)
 
To our knowledge, that 45 minutes long video hasn't been shared anywhere, but there's another, much shorter video from this supposed leak.
That shorter clip is around 1 minute and 47 seconds long, and Activision is actively doing everything in their power to remove it from the internet, so we can assume that it is indeed leaked footage of a new Call of Duty game.
According to Oog, the clip is from the new map called "Tanks".
Shorter clip of the supposed pre-alpha footage is currently available on Reddit, and you can watch it below, but Activision might remove it at any point.
From what we can see, it looks quite bareboned but surprisingly colourful. It doesn't exactly look like something from the Cold War era, but that's probably because it is just a placeholder, and they were reusing old assets while trying to get gameplay down first, before adding other things.
The player is holding some sort of MP5-type weapon, probably placeholder as well. And it looks like there's no sliding, only mantling and running.

(Picture: Activision-Blizzard)
In his now-deleted Tweet, Oog said that there is no "Dead Silence" perk in the current build, according to what he saw in that longer version of the video.
At the time of writing this article, Activation is still staying quiet about this, but they are aggressively issuing copyright strikes and DMCA orders to anyone who posts or shares the footage, which speaks for itself.