Call of Duty fans rejoice! It seems the drought of information regarding the latest title in the franchise has ended in the most bizarre way — a Doritos promo code.
According to information gathered by Modern Warzone, the promo revolves around earning "Double XP with Call of Duty Black Ops Cold War." Take a look at the packing down below.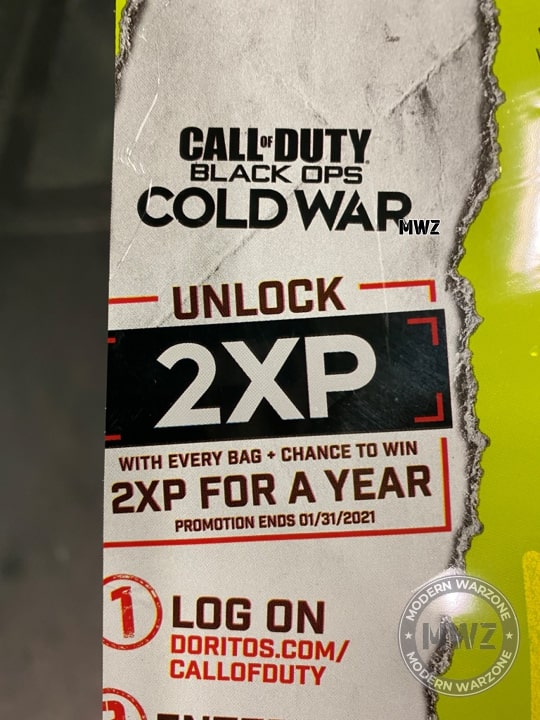 The new COD may have been leaked by Doritos (Picture: Modern Warzone) 
According to the dates from the promotion, it will be available starting on October 5, suggesting we might be getting information very shortly about the game.  However, it's just as likely there's no date set in stone, and the one used in the leak images could be a placeholder.
The name Call of Duty Black Ops Cold War originally leaked in May, yet no official information was announced by the developers.
While leaks and rumours are all fans have to cling on while waiting for the next Call of Duty, Warzone players have been dealing with a wave of cheaters, hoping the same issue doesn't continue with the next title in the FPS franchise.