The Call of Duty League postseason, including the playoffs and Championship, will take place online. 
Activision previously moved the Call of Duty League online back in March due to the COVID-19 pandemic, but despite lockdown restrictions easing around the world, the company has decided to keep the action online for the playoffs and Championship in August. 
"Due to continuing health risks associated with COVID-19 and our collective priority focus on protecting the safety of our teams, players, league staff, and partner personnel, the remainders of the season will be held online," a statement reads. 
The CDL is also taking measures to "further monitor for competitive integrity" - including a new camera setup focused on players throughout matches designed so league officials can check each competitor's console, controller and monitor. This will go into effect at the New York Subliners Home Series on 10th July.
In light of continued COVID-19 health risks, the CDL postseason will be held online. The League and teams are collaborating on additional competitive integrity measures to be taken. More updates to follow in delivering the best experience for all. https://t.co/nyGMEZNAI4

— Call of Duty League (@CODLeague) July 5, 2020
There will also be an increase in veto server options from three to five to boost chances of the best possible connection, while they're also hiring more staff across production, technical and officiating to handle any issues which may arise. 
Since the Call of Duty League moved online, issues with connections has become a reoccurring sticking point - causing frustration with players across the board.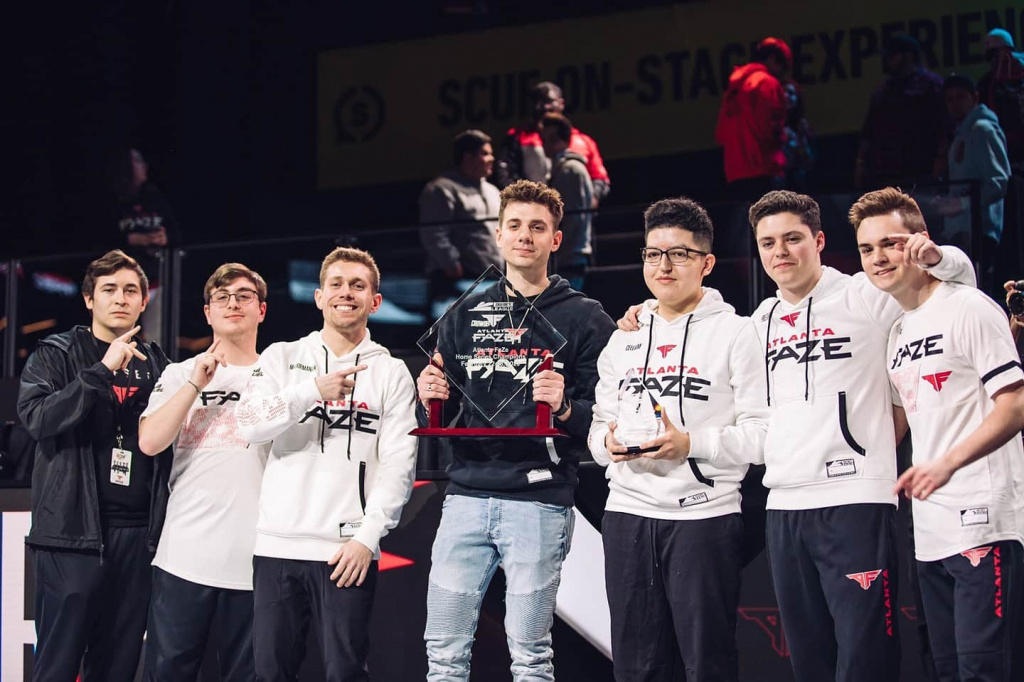 Atlanta FaZe are one of the top teams (Picture: Call of Duty League/Atlanta FaZe)
While staging the Championship online won't exactly come as a surprise, we'll have to see whether league organisers and Activision can make the final sprint a smoother experience for players. 
The Call of Duty League continues with the New York Subliners Home Series on 10th July.