A few days ago the grand finals of Stage 1 of the
Call of Duty League
took place, the maximum shooter competition where the 12 best teams faced off to win the title of the best. This time, Atlanta FaZe was the one who ended up taking this first stage on 7th March, and with this, a new phase of the Call of Duty League will begin on 18th March.
Here's what you need to know about the CDL Stage 2, including the format, groups, schedule and how to watch.
Call of Duty League Stage 2 Groups
The 12 participating teams will be divided according to their performance during the first phase, to have balanced groups according to the competitive level of the squads.
Having won Stage 1, Atlanta FaZe was placed as the 1st seed of Group A (Alpha), while Dallas Empire, the second place of the previous phase, will have the same respective seed in Group B (Bravo).
With this successive order, the groups for Stage 2 have been as follows: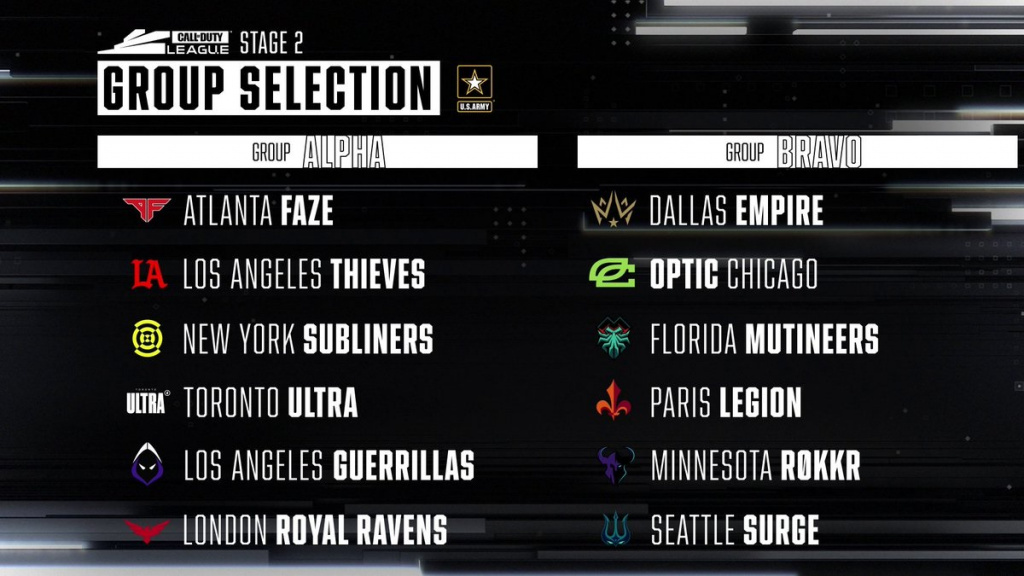 (Picture: Call of Duty League)
Call of Duty League Stage 2 Format
For Stage 2, each squad will face off against the other teams in their group in a Single Round Robin format. According to the results at the end of these matches, and taking into account supremacy criteria, the brackets for the April Major will be determined.
The Major will have a double-elimination format, in which the first place of each group will receive a bye in the winners bracket, while the second and third will meet in the first round of this bracket.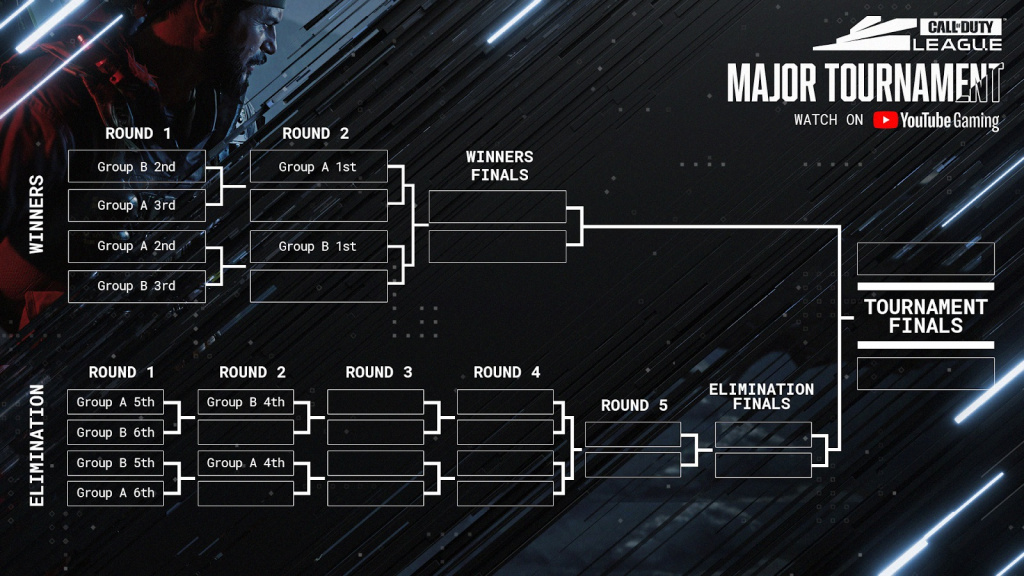 (Picture: Call of Duty League)
The fourth-place will receive a bye in the losers bracket, and the fifth and sixth will have to meet at the beginning of this bracket to stay in the competition.
Call of Duty League Stage 2 Schedule & how to watch
The Call of Duty League Stage 2 will be streamed through the competition's official YouTube channel, with broadcasts every weekend starting on March 18th.
The Stage 2 Major will take place from 5th April, with the grand finals taking place on 11th April.