It was is likely to be the sixth and final season of Call of Duty: Modern Warfare before Black Ops Cold War is released the Infinity Ward developers are signing off things with a bang with a slew of new maps, weaponry, operators, a "fast-travel" subway system, and a Halloween-themed LTM all making their way to the game.
The update is set to go live on the 29th of September (for most of the world), so if you don't like surprises read on to find out all the new content that is set to drop with Season 6.
No slowing down in Season Six.

🚇 A new way to travel.
🦇 A powerful new pet.
💪 New operators for the fight.
🔪 A terrifying mid-season event.

Keep the pace up in #ModernWarfare and #Warzone with these new additions. pic.twitter.com/ItvpqSADad

— Call of Duty (@CallofDuty) September 28, 2020
See you in Verdansk.
When is Season 6 coming out?
Season 6 will go live at 11 pm PT on Monday, 28th of September or 2 am ET / 7 am BST on Tuesday, 29th.
The patch size is not breaking tradition by much and is a double-digit GB double. Xbox and PS4 players have it relatively easy with the patch coming in at 22.66 and 19.3 respectively.
PC players do have a harder time of it though, with Modern Warfare owners getting hit with a 57 GB download while exclusively Warzone players will be expected to download a 25.5 file.
There is one small reprieve for PlayStation 4 players though, with the option to pre-downloaded the update ahead of its scheduled release.
Season 6 roadmap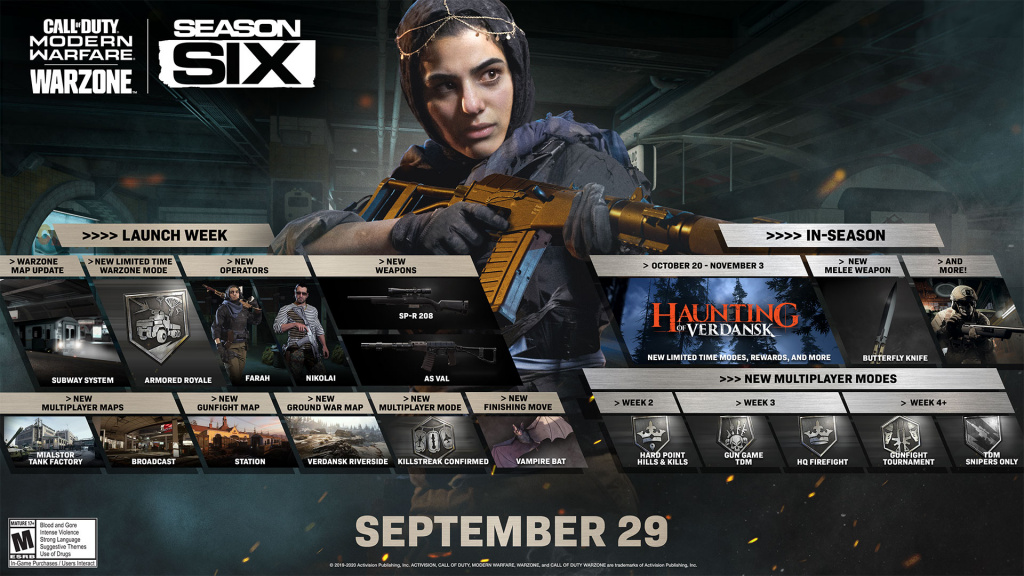 (Picture: Activision Blizzard)
Infinity Ward has always done a good job with letting players know what is coming in the initial stages of the season and beyond and Season 6 is no different with a roadmap detailing the various changes and additions we can expect.
Perhaps the most surprising is the unveiling of the Haunting of Verdansk, a LTM mode that had been hinted at before in leaks but now we know exactly what situation we will be getting the rumoured night maps.
Two new weapons: AS VAL & SP-R208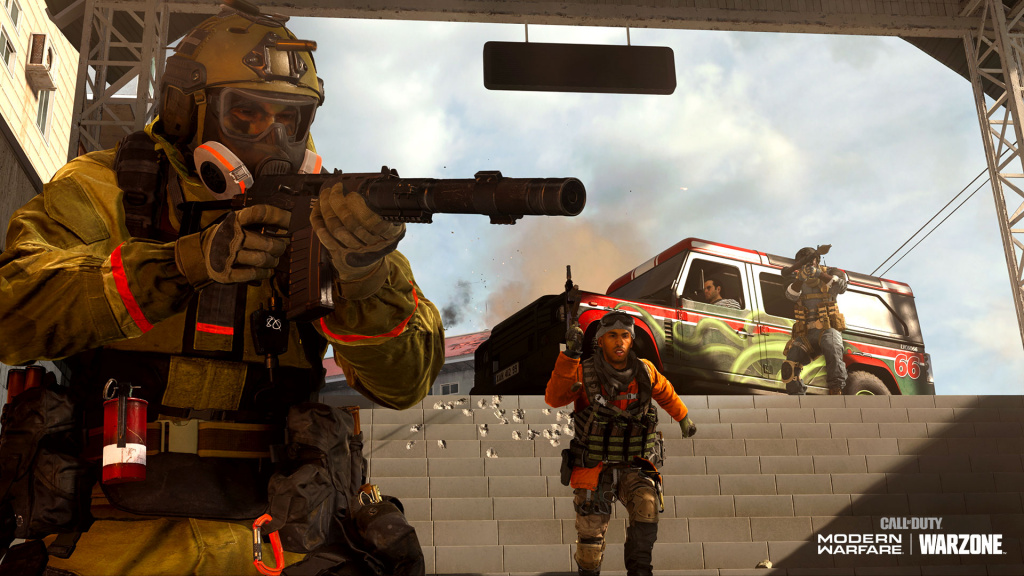 (Picture: Activision Blizzard)
It's the thing that means the most to players and that is what is getting added to the already huge arsenal of weaponry that Modern Warfare holds.
This season's additions include the AS VAL assault rifle, boasting a high fire rate and a pre-equipped suppressor, this Soviet-era rifle is likely to make its mark on the meta.
Lovers of the sniper class also have a new toy with the bolt-action SP-R 208 Marksmen rifle.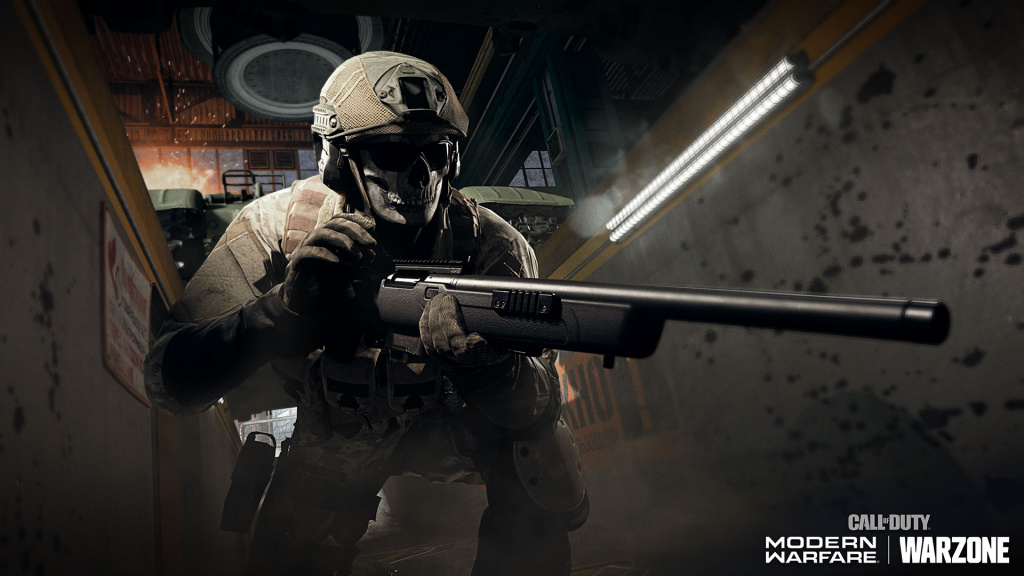 (Picture: Activision Blizzard)
The words "most accurate" and "breadth of customization options" will be music to their ears and with claims that it retains a modicum of mobility, this could be the go-to sniper in the coming weeks.
Warzone players will also be playing with a new streamlined loot-pool which will feature:
Six Common
10 Uncommon 
13 Rare
18 Epic
and 24 Legendary variants.
Four new maps
Modern Warfare players are being treated to four brand new maps in Season 6.
Three will be based on Verdansk locations including Broadcast which is based off the BCH TV Station that is one of the battle royale modes games prime drop spots.
Another map will see players fight it out in the suburbs of Verdansk Riverside in a brand new Ground War map.
Another addition is the Mialstor Tank Factory, which will see players battle it out in well... a tank factory.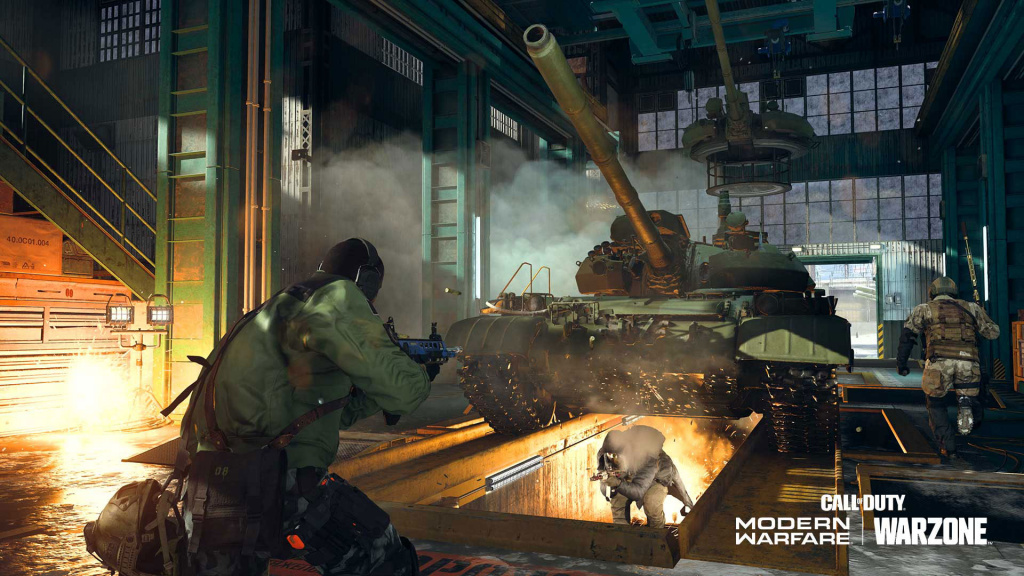 (Picture: Activision Blizzard)
This map will be playable in both 6v6 and 10v10 core game modes, changing size depending on the player count.
Two new Operators: Farah and Nikolai
Season 6's two new Operators are two battle-hardened soldiers from Russia and surrounding areas.
First up is Farah, founder, and commander of the Urzikstan Liberation Force, unlockable as soon as the battle pass is purchased.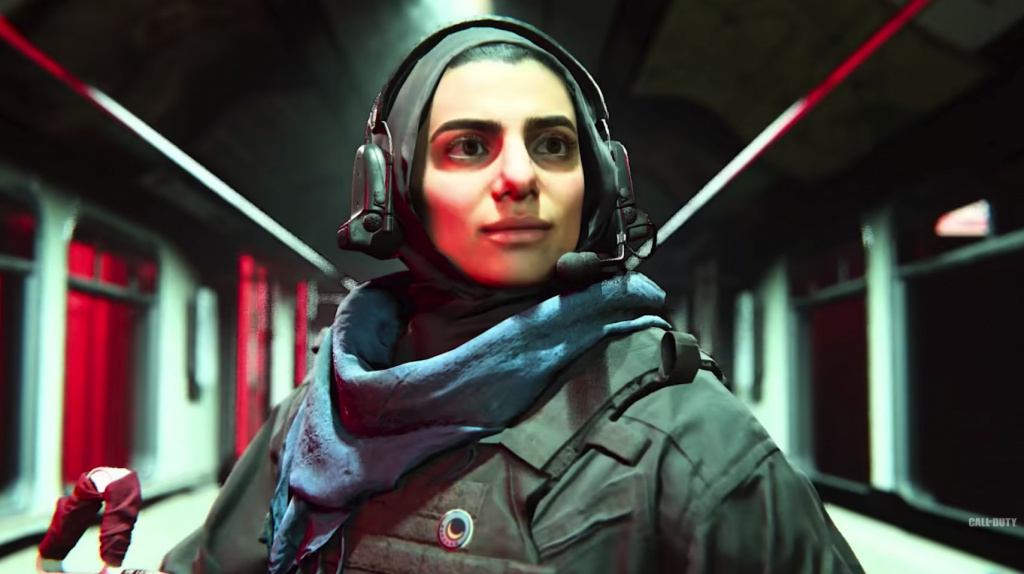 (Picture: Activision Blizzard)
Nikolai a self-described Russian patriot is the leader of the Chimera PMC, he will be unlockable at Tier 100. Unlocking all three of his available skins will involve completing his Operator Missions.
Verdansk's new Subway Fast Travel System
Verdansk has always boasted, at the least entrances to its Subway system, but with Season 6 things are about to be taken up a gear with players now able to use the system to fast travel around the map.
A map has already been released showing the areas players will be able to travel to and now we know exactly how it will work.
The metro works has two tracks with one going clockwise and the other counter clockwise.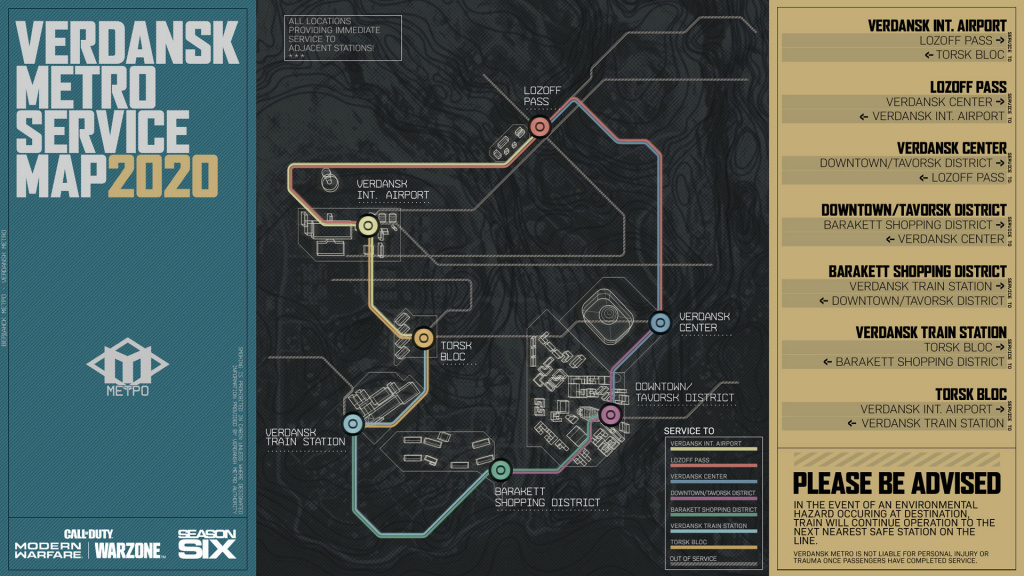 (Picture: Activision Blizzard)
Single players or complete squads will be able to travel using the metro system, it will never travel to an area outside of the zone, nor will it move if there is fighting going on in the station.
Be careful though, there is nothing stop opponents from camping the entrances to these fast travel spots, so be prepared to be engaged as you emerge from the darkness.