After an abundance of leaks over the past month, Activision has finally unveiled Call of Duty: Modern Warfare's Battle Royale mode Warzone.  
The franchise previously released a spin on the popular game mode with Call of Duty: Black Ops 4 titled Blackout, although Warzone is making some more distinctive plays for Fortnite's crown.  
So what is Warzone all about? Here's everything you need to know.  
What is Warzone?
Warzone is Call of Duty's new Battle Royale mode, which looks to be the latest rival to other games in the genre like Apex Legends, Fortnite and PlayerUnknown's Battlegrounds.  
This is Call of Duty's second attempt at a Battle Royale mode, after Blackout which released alongside Call of Duty: Black Ops 4 back in 2018.  
So what's unique about Warzone?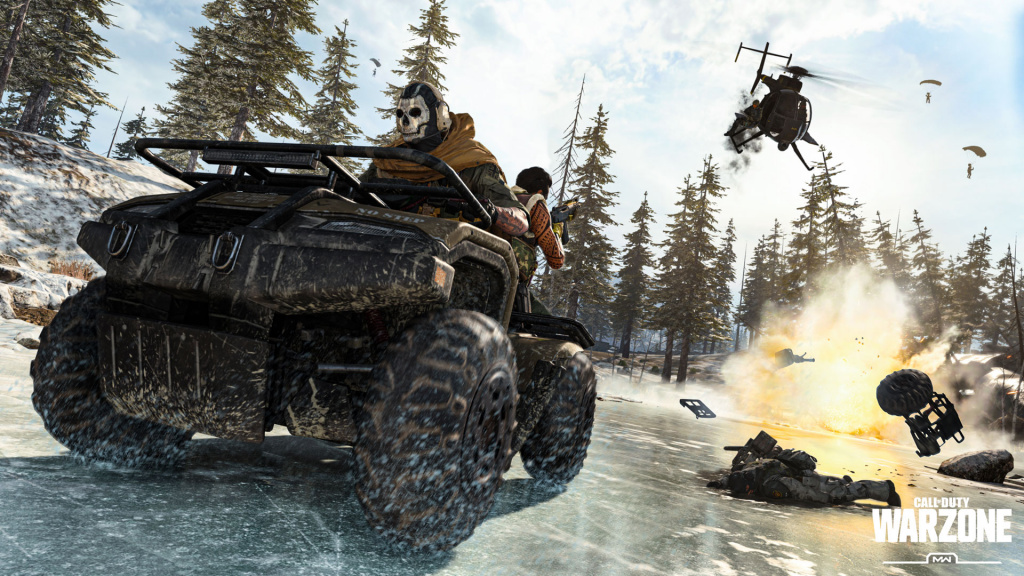 Warzone has a bunch of vehicles (Picture: Activision) 
Warzone is the first Battle Royale mode to support up to 150 players in one match, far exceeding its rivals Fortnite and Apex Legends. 
From launch, Warzone will offer two modes in the traditional Battle Royale and Plunder – with the latter a race to collect the most in-match cash by looting, killing enemies to steal their money, and completing contracts.  
Outside of Plunder, in-game cash can be used to purchase items like killstreaks, redeploy tokens to revive fallen teammates, self-revive kits and more at Buy Stations across the map.  
Warzone also promises five different vehicles, including an ATV, tactical rover, SUV, cargo truck, and helicopter.  
It's important to note Warzone only supports squads of three, so you can't jump into the action as a duo or solo.  
What is the new Gulag feature all about?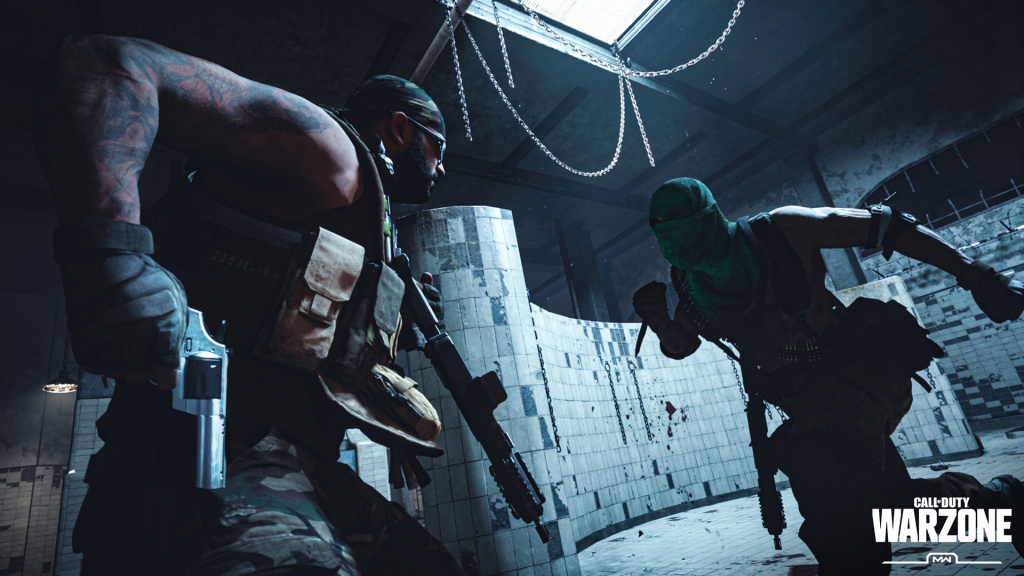 The Gulag is one of the most promising aspects of Warzone (Picture: Activision) 
The Gulag is arguably Warzone's most distinctive new feature. After your first death in a Battle Royale match, you'll be thrown into the Gulag where players will be thrown into 1v1 showdowns to fight for a chance to return to the field.  
While players are waiting to be selected for their match-up, they'll spectate other 1v1 showdowns and even have the chance to throw rocks at the people fighting.  
What does the map look like?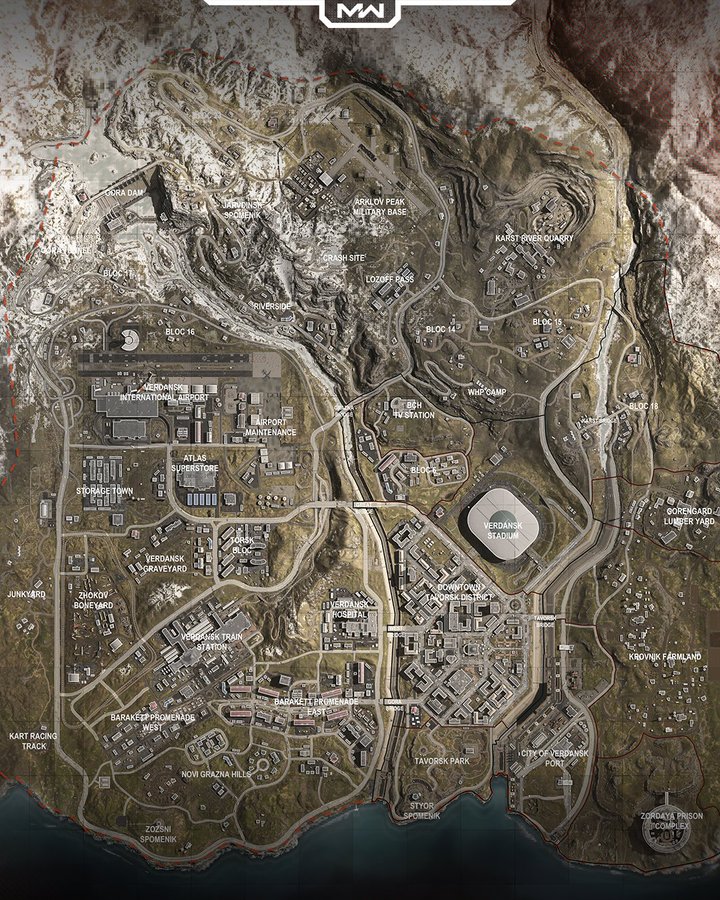 The map for Call of Duty Warzone (Picture: Activision) 
Warzone's map is called Verdansk, described as an "expansive city with multiple named zones and well over 300 points of interest".  
Some of the zones are also inspired by classic Call of Duty maps, including Broadcast, Overgrown, Scrapyard and Terminal.  
Is Warzone free-to-play and what platforms?  
In a big difference from Blackout, Warzone will be a free-to-play standalone entry for new players to download as well as an addition to Modern Warfare's competitive suite.  
Warzone will be available on PlayStation 4, Xbox One and PC, and will also support crossplay across all three platforms.  
What time does Warzone release and how do I download it? 
Call of Duty: Warzone rolls out on Tuesday 10th March, although what time you'll be able to play will depend on whether you own Call of Duty: Modern Warfare. You can check out the timings below.  
Modern Warfare owners will be able to play Warzone first when it unlocks in the menu, while those waiting for the free-to-play download will have to wait a little bit longer. The game will be available to download from the PlayStation Store, Microsoft Store or the Blizzard Store on PC.  
Modern Warfare owners – 3pm GMT/8am PDT/4pm CET 

Free for everyone – 7pm GMT/12pm PDT/8pm CET 
What is the size of the download?  
Get ready to clear some hard drive space. For Modern Warfare owners, Warzone will be an additional 15-22GB download.  
For new players, Warzone will take up a whopping 80-100GB of space.  
Do I need to have a PS Plus subscription to play Warzone?  
According to IGN, Call of Duty: Warzone will not require PS4 players to have an active PS Plus subscription to play the title.  
For Xbox One players however, you'll be required to have an active Xbox Live Gold subscription.  
---
For more Call of Duty news, be sure to check out our dedicated section or some of our MW2 Guides & Tutorials below:
Modern Warfare 2 Guides - Jack Links Skin | Unlock All Operators | Check Server Status | Get Twitch Drops | Post-Credit Scene Explained | Unlock Gold Camo | Get Burger Town Operator | MGB Nuke | Unlock Every Weapon | All Killstreaks| Safe Code Locations|Check KD Ratio|XP Farm Trick|Chopper Gun Glitch|Weapon Tuning|Change Name Color|Hardcore Tier 1 Mode| Turn Off Crossplay|Steam Deck| Raid: Atomgrad | How To Play "Support A Team" | Unlock Orion Camo | Aim Assist Settings | 
Modern Warfare 2 Fixes & Issues-Best NVIDIA GeForce Drivers | Dev Error 6036 | MW2 Missing Items | Unlimited Tactical Sprint Bug | Stuck On Installing Bug | Display Name Not Allowed Bug|Gold Camo Not Unlocking|Voice Chat Not Working| Display FPS Counter | 
Best Modern Warfare 2 Loadouts -  Best Weapon Tier List |  M4 Loadout|  PDSW 528 Loadout|TAQ-V Loadout|M4 Loadout|Fennec 45| No Recoil M4 Loadout | SA-B 50 Loadout | Kastov-74U Loadout |