The Warzone tournaments are coming fix and fast, last Thursday was the start of
Vikkstar's Warzone Showdown
and the regular
MFAM Gauntle
t have meant fans of competitive Warzone have had plenty to get their teeth into.
Bank holiday Monday (at least in the UK) has provided the perfect day for what feels like a bonus tournament of sorts.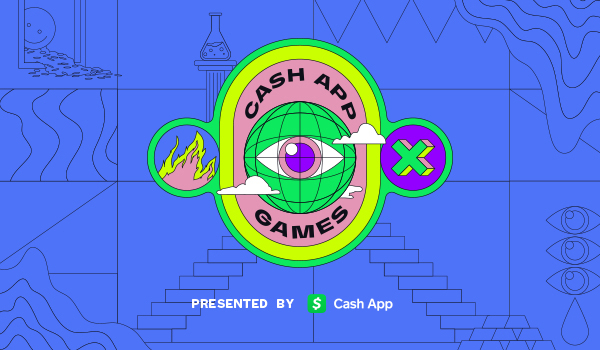 (Picture: Cash App)
The Cash App Warzone tournament in partnership with BoomTV has a $60k prize pool and some of the game's best players. Here is everything you need to know.
Schedule
The event is set to kick-off at 12:00 pm PT / 3:00 pm ET / 8:00 pm BST on the 31st August. 
It is a one-day event with a winner declared by the day's end.
Format
The format is the classic pub stomp format that has typified competitive Warzone. Teams of two will battle it out in a double-elimination knockout format until only the victors remain.
2v2 Duos in Quads, Public Matchmaking

Winners R1: Bo5 (Note: Kills do not add up, each game is independent. Teams will leave games once they've won that game. Duo that gets more kills in 3 games first = winner)
Winners R2 to Winners Finals: Bo3 (Duo that gets more kills in 2 games first = winner)
Losers: Bo1
Grand Finals: bo5 with Winners team up 1-0
If teams tie in kills for any game:

Compare each team's total damage of that game 
Compare each team's highest damage players of that game
Compare each team's second-highest damage players of that game
One more 2v2 game, 1st duo to 5 kills
The bracket and all live scoring can be found on the Boom.TV website.
Teams
NICKMERCS & ImNio
exzachtt & averagejoewo
Karma & DougisRaw
BobbyPoffGaming & Rated
Aydan & Mutex
itzwarsz & vxpulear
Nadeshot & cloakzy
Trainwreckstv & FeLo
Symfuhny & HusKerrs
Pamaj & Skyz
Tommey & AlmxndTV
KingRichard & Jukeyz
Tfue & SuperEvan
Destroy & ClutchBelk
Vikkstar123 & fifakillvisualz
Frozone & aHTracT12
How to watch the Cash App Warzone tournament
All of the action can be followed on the official broadcast on the Cash App Twitch channel. Each participant will also be streaming their action from their POV so if you want to drop into Tfue's games or NICKMERCS you have that option. 
We have embedded both the Cash App Twitch channel and some of our favourite Warzone streamers for your convenience.