Call of Duty: Mobile recently got a big new update taking players into Season 7, entitled Radioactive Agent. Some fans, however, simply can't wait for even more content and want to know when the COD Mobile Gunfight mode, as well as Gulag, is set to release.
COD Mobile Gunfight and Gulag release
With the new season comes an excellent Battle Pass, a new map, a Battle Royale expansion, and more. While this is definitely a lot of content to digest already, Activision is planning even more for the game.
In a developer roadmap, Activision revealed when COD Mobile Gunfight mode and the 1v1 map Gulag will release. While a specific release date was not given, you can expect both to release in "late June". 
Judging by past content releases, this should be either 25th, 26th, or 30th June 2020. Check out the full developer roadmap for COD Mobile Season 7 below.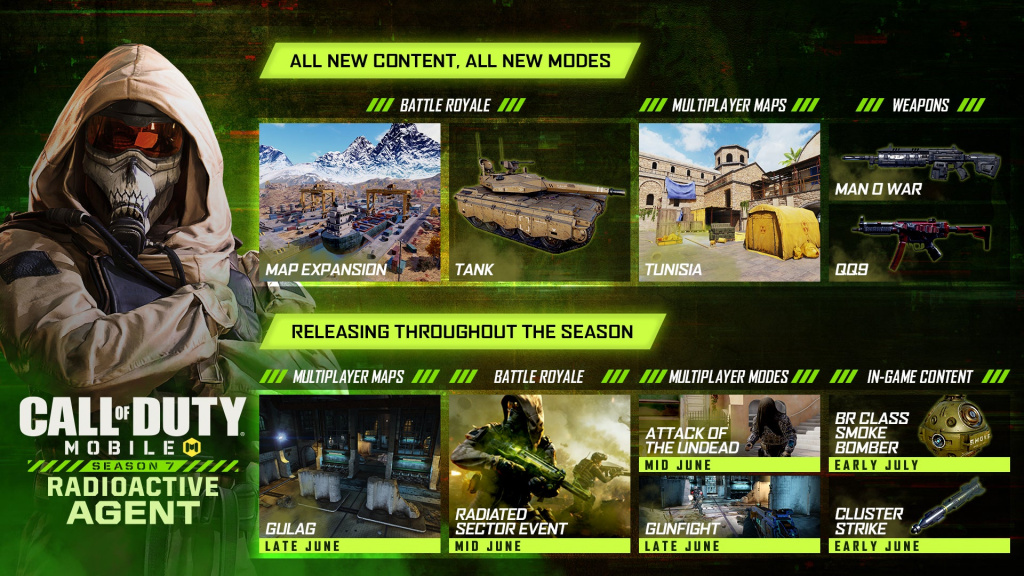 The full COD: Mobile Season 7 roadmap (Picture: Activision)
Activision explains both Gulag and the Gunfight mode are tied together: "We are planning to show off more of this map and revealing more about it, but for now we can confirm that it is tied to the upcoming Gunfight mode that will be releasing in late June.
"Previously 2v2 Showdown in COD: Mobile, Gunfight is a beloved mode from Call of Duty: Modern Warfare."
It remains to be seen exactly when the COD Mobile Gunfight mode and Gulag map will make their way into the game. We will keep you in the loop with all the latest Call of Duty news.