Call of Duty Challengers (CDL's tier 2 competition) player, Bryan "Jimbo" Sabman, has been suspended by the League for three months following death threats made against members of Built By Gamers during an
Elite qualifiers
.
The incident was shared via social media, with clips of Jimbo threatening BBG players, saying to Matthew "KiSMET" Tinsley that he would "get shot in the head."
Jimbo then took to Twitter to issue an apology to the COD community and the Built By Gamers organisation, saying that "it was never my intent to threaten another competitor."
"It was in the heat of the moment and things for personal," Jimbo added, mentioning he'll take time to "work on my mental health, mature, and learn from my mistakes." 
The 20-year-old then added a follow-up statement, clarifying that he wasn't directly threatening KiSMET, explaining that he meant it as figurative speech.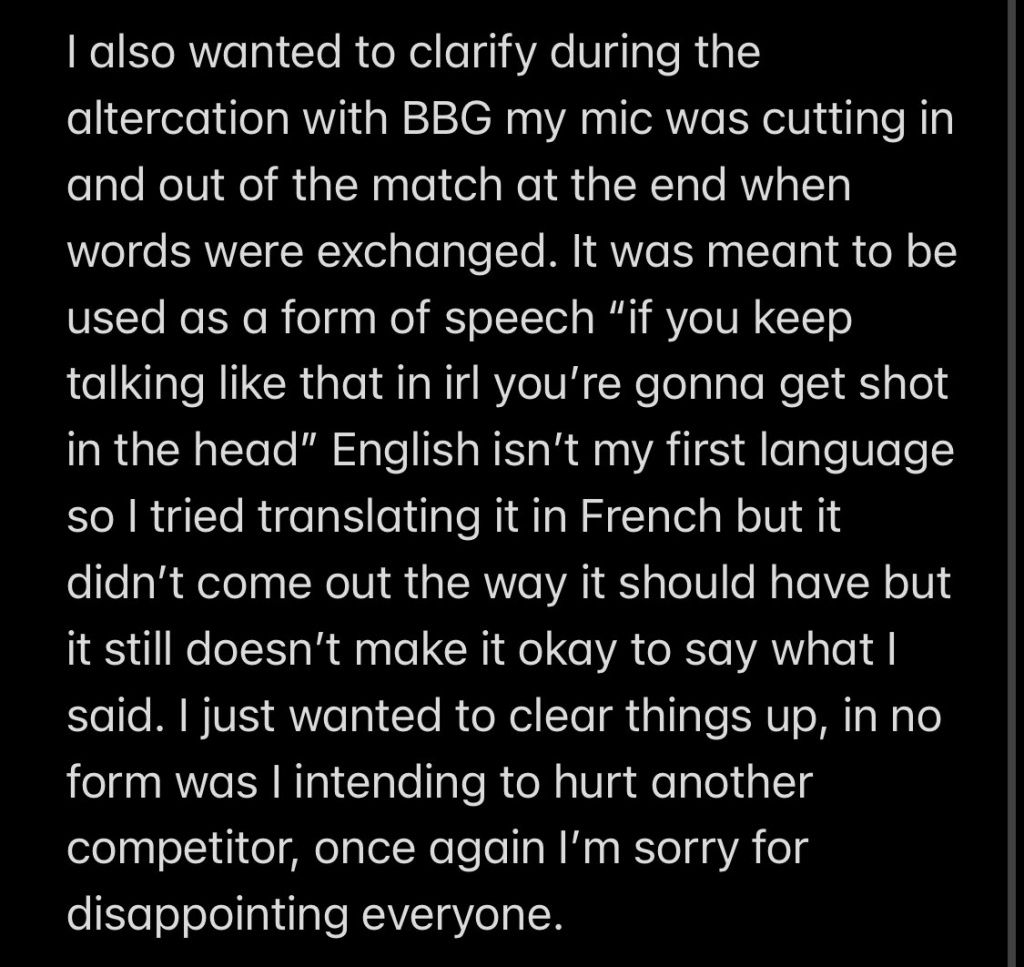 (Image: Jimbo)
It remains to be seen if CDL will keep the ban in light of his apology or if they'll look to cut down on how long Jimbo will remain sidelined.