After Atlanta FaZe asserted their dominance in Call of Duty League's Stage 1, some changes look to open the playing field in Stage 2. 
Between new groups, a fresh map pool and changes to the meta, Stage 2 could see a significant shake-up in the CDL standings — and that's without mentioning some controversial roster switches. 
As we head into the next leg of the 2021 season, here's a breakdown of the changes and rivalries to watch out for in the CDL Stage 2. 
Map Pool for Stage 2
Hardpoint
Apocalypse
Checkmate
Garrison
Moscow
Raid
Search and Destroy
Checkmate
Express
Miami
Moscow
Raid
Control
Map Rotation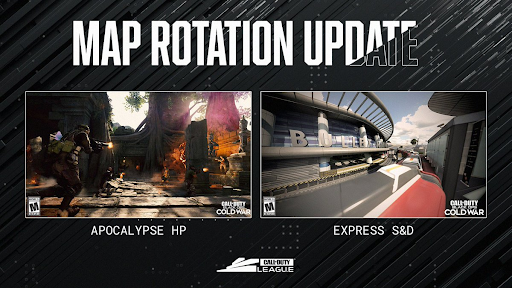 (Picture: CDL)
Apocalypse HP has already proven to be a hit with SMG players in scrims. More action takes place within medium to short range engagements, giving those AK-74u players a great map to shine on. You can expect teams to run a three SMG, one AR set up whenever this map appears. 
Express S&D will provide plenty of nostalgia for both professionals and viewers. With bomb sites being more accessible from many angles, it will be interesting to see if teams try and slay out quickly, or take a more methodical approach.    
New meta
The beloved XM4 that wreaked havoc in Stage 1, has now been voted out of play. There's no concrete reasoning behind the ban, but when used efficiently, it could take out multiple opponents in a very short time frame. 
Despite the most dangerous AR in the game being removed, it has opened the door for Krig-6 and QBZ-83 to make an entrance. Some pro players, like James "Clayster" Eubanks, shared their thoughts on Twitter after the GA was announced.  
The prospect of trying new AR's appears to have been met with positive reactions. Clayster himself previously enjoyed success with the M4 in Modern Warfare and XM4 in Black Ops Cold War.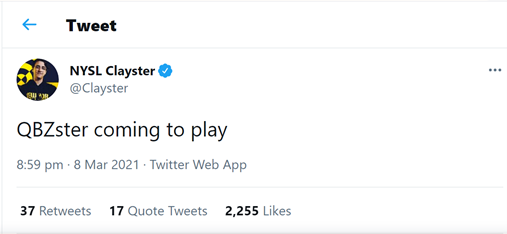 (Picture: Twitter)
The Krig 6 has also been making strides in scrims and league play lately. The new London Royal Ravens signing Paul "PaulEhx" Avila is enjoying the AR that could establish itself in the meta.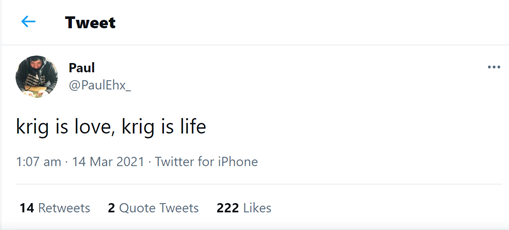 (Picture: Twitter)
Stage 2 group rivalries
In the Stage 2 groups, Ian "C6" Porter will face off against his former teammates Seth "Scump" Abner and Matthew "FormaL" Piper. Under the banner of OpTic Gaming, all three became world champions in 2017 on Call of Duty: Infinite Warfare. 
In the opposing group, Clayster will take on three of his former eUnited World Championship 2019 winning teammates. Tyler "aBeZy" Pharris, Chris "Simp" Lehr and Alec "Arcitys" Sanderson will be looking to deny Clayster when Atlanta FaZe take on New York Subliners in the first game on Thursday. 

The groups for Stage 2 (Picture: CDL) 
Both Seattle Surge and London Royal Ravens will have to improve vastly. The Surge only managed to claim one series in Stage 1. London Royal Ravens on the other hand, need to find form after their Stage 1 showing was plagued with team changes. Hopefully with the addition of PaulEhx things could change. 
With Stage 2 kicking off Thursday 18th March, who will come out on top, and will the in-game changes create a shift in power?