We love free stuff, especially whenever we get them by practically doing nothing which is exactly what will happen if you have your Prime Gaming account (Amazon) connected to your Activision account.
Every month, you will get some amazing rewards for Call of Duty: Warzone and 2022 has started with the right foot as we will get two great bundles from past seasons.
The Circuit Board bundle and the Deadly & Delicate bundle will be January rewards in Prime Gaming and we will go over every item you will get from being part of that program.
Prime Gaming Reward: Circuit Board bundle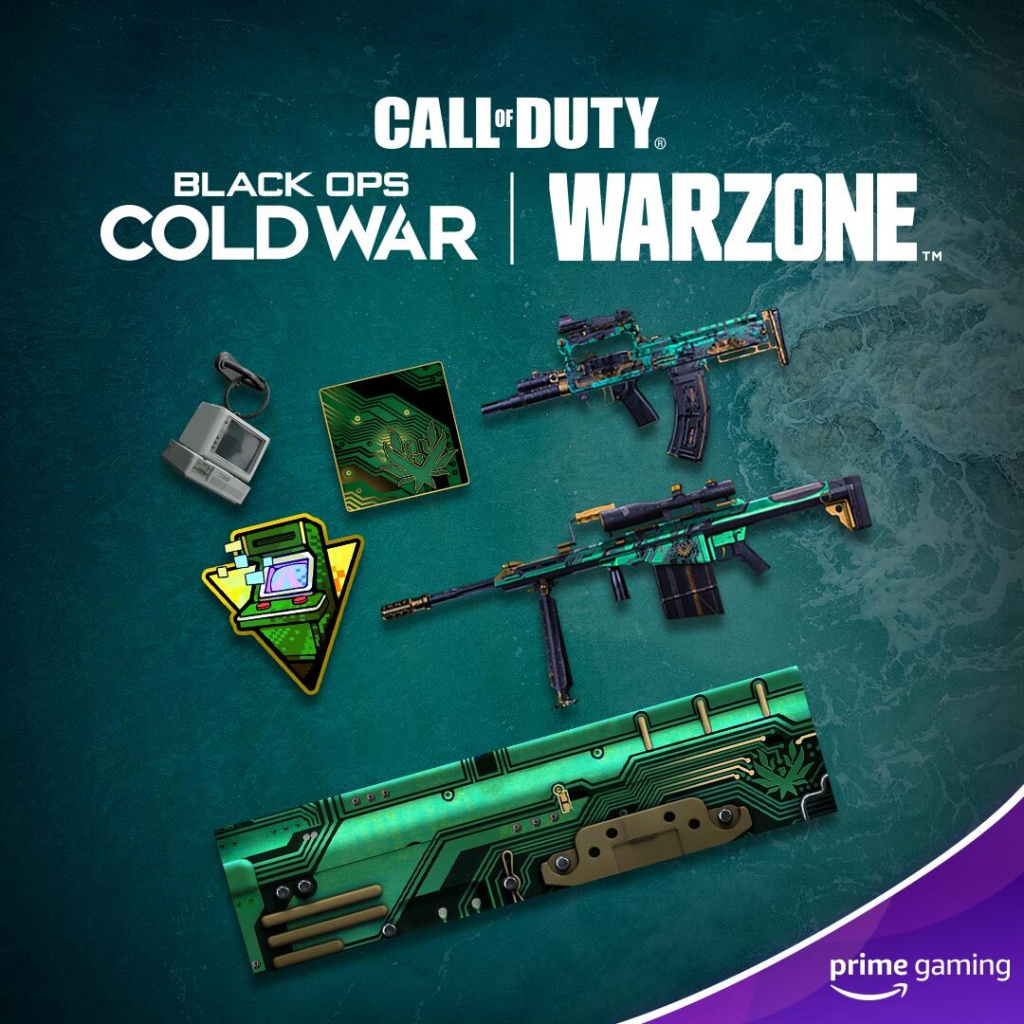 Motherboard - Legendary Blueprint: Groza Assault Rifle
Resistor - Legendary Blueprint: M82 Sniper Rifle
Digital Transmission - Legendary Emblem
Circuit Board - Legendary Calling Card
Desktop - Rare Charm
Digital Arcade - Epic Sticker
Aside from the tech artwork in calling cards, emblems and stickers, we will get two great builds for the Groza assault rifle and the M82 sniper rifle which will help us take over Caldera.
The Groza is a one-dimensional AR as it works only in close combat situations but this build enhances and expands its performance enough to compete with some A and B tier weapons. The M82 has exactly the same fate as we rank it as a C-tier sniper rifle but with this built it becomes very serviceable.
Prime Gaming Reward: Delicate & Deadly bundle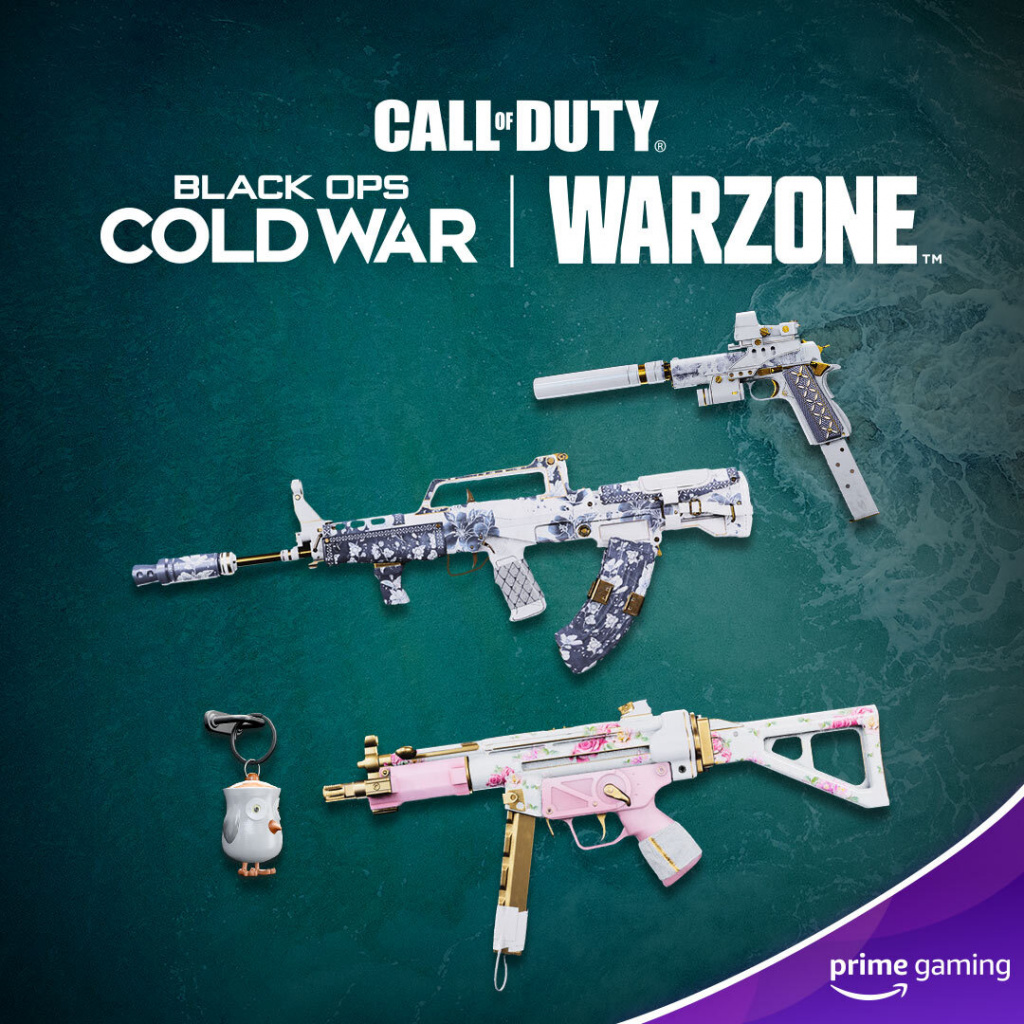 Porcelain - Legendary Blueprint: QBZ-83 Assault Rifle
Feldspar - Epic Blueprint: MP5 SMG
Kaolin - Epic Blueprint: 1911 Handgun
Cookiejar - Epic Charm
If you think that sophistication cannot be deadly you will find you are in the wrong as the Delicate & Deadly bundle has some great options for you to use during battle.
The Porcelain blueprint will enhance a rather bland assault rifle like the QBZ-83 as it is only a B-tier in our ranks but it can work out for you. Nonetheless, the better option will be to go with the Feldspar blueprint as the MP5 is one of the better SMGs in the game, barely falling short of the S-tier rank and with those attachments becomes a masterpiece in the right hands.
If you have not linked your Activision and Prime Gaming account you better be quick as you will get amazing monthly rewards that can certainly help you earn some Warzone Victories.
Feature image courtesy of Activision
---
For more Call of Duty news, be sure to check out our dedicated section or some of our MW2 Guides & Tutorials below:
Modern Warfare 2 Guides - Jack Links Skin | Unlock All Operators | Check Server Status | Get Twitch Drops | Post-Credit Scene Explained | Unlock Gold Camo | Get Burger Town Operator | MGB Nuke | Unlock Every Weapon | All Killstreaks| Safe Code Locations|Check KD Ratio|XP Farm Trick|Chopper Gun Glitch|Weapon Tuning|Change Name Color|Hardcore Tier 1 Mode| Turn Off Crossplay|Steam Deck| Raid: Atomgrad | How To Play "Support A Team" | Unlock Orion Camo | Aim Assist Settings | 
Modern Warfare 2 Fixes & Issues-Best NVIDIA GeForce Drivers | Dev Error 6036 | MW2 Missing Items | Unlimited Tactical Sprint Bug | Stuck On Installing Bug | Display Name Not Allowed Bug|Gold Camo Not Unlocking|Voice Chat Not Working| Display FPS Counter | 
Best Modern Warfare 2 Loadouts -  Best Weapon Tier List |  M4 Loadout|  PDSW 528 Loadout|TAQ-V Loadout|M4 Loadout|Fennec 45| No Recoil M4 Loadout | SA-B 50 Loadout | Kastov-74U Loadout |