Florida Mutineers will be Misfits Gaming Group's franchise heading into the inaugural season of the Call of Duty League.
Taking from the history of pirates off of Florida's coast, the Mutineers are hoping to combine their relentless, unapologetic and determined qualities with the values held by the people of modern Florida holding the same adventurous spirit and community support above all things.
Fitting with the theme of 'misfits' and the 'Mayhem' seen in the OWL, the Mutineers take on a rebellious character once again.
The logo has been revealed to be the Kraken to fully encapsulate the nautical inspiration while using the legendary sea beast as a basis for the dark aquatic team colours.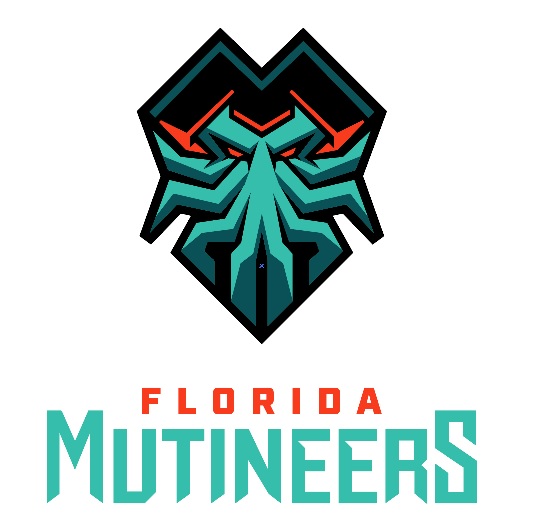 "It's very exciting to be one of the first 12 teams in the new Call of Duty League and we're here to make our mark and show the world what Florida has to offer. We've got an incredibly talented roster that we'll be sharing next month, and there'll be more updates to follow. This is just the beginning." - Tom "OGRE2" Ryan, General Manager of the Florida Mutineers
As stated in the quote, a starting roster for the Florida franchise has yet to be revealed and leaves them as one of two yet to show their signings alongside Los Angeles Guerillas.
This announement marks the 11th franchise reveal so far, but leaks have suggested they will be the Chicago Huntsmen for NRG Esports, Minnesota Rokkr for WISE Ventures, Paris Legion for c0ntact Gaming and Seattle Surge for Luminosity Gaming.
OpTic Gaming Los Angeles and the unnamed Chicago franchise have revealed their own star-studded rosters recently.