Activision pulled the rug out from under Manchester United's supporters' feet, as they mysteriously announced the "signing" of Paul Pogba for Verdansk FC.
First teased by the French player himself, Verdansk FC quickly became a trending topic in social media, confusing those unaware that the Verdansk Stadium was finally open for players of Call of Duty: Warzone.
"Time to start my next chapter with Verdansk FC. This team is going to be fire!!!" Pogba tweeted out.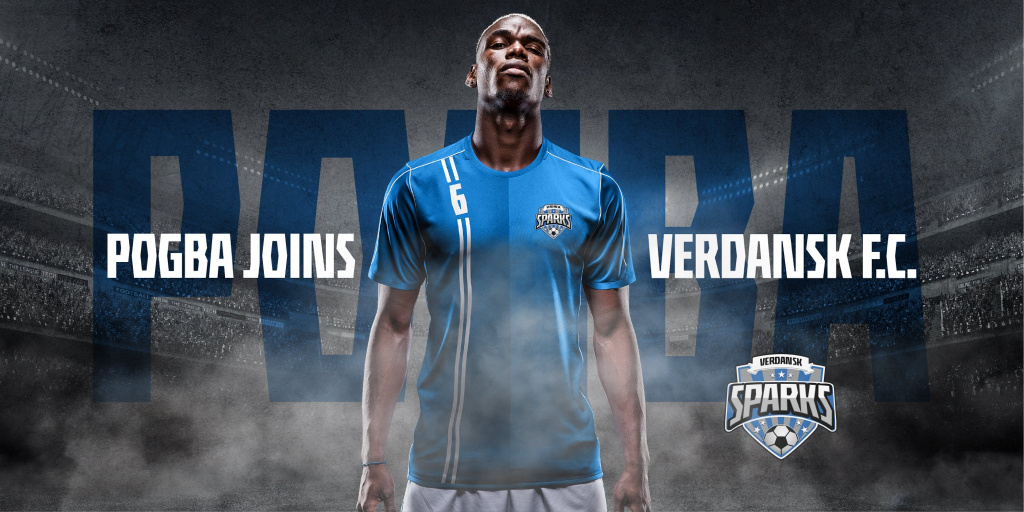 The Call of Duty official Twitter account would follow up the announcement with a video of Pogba sporting the blue Verdansk FC jersey.
Of course, this is a promotional campaign. As we've said, the Verdansk Stadium remained locked for months within Warzone's vast map, but now, players can loot, shoot, and cause total mayhem in the location's different key areas like the pitch, nosebleeds, and even the merch stores.
Read more: COD Mobile Season 9 Conquest release date, time and Gunsmith FAQ revealed
For more on Call of Duty: Warzone, check out the latest patch which brings significant balance changes to many weapons in the battle royale.