Despite
Black Ops Cold War
players having the option on PC to turn on NVIDIA's Deep Learning Super Sampling (DLSS) tech since 2020, Warzone hasn't received this feature, until now. With the release of
Warzone Season 3
, players on PC can now enable NVIDIA's DLSS tech, which could provide much higher FPS and higher resolution. Here's a step-by-step guide to enabling DLSS in Warzone at the start of Season 3, and the requirements to enable this graphical feature.
Warzone S3 performance boost with DLSS
First off, you need to know the Warzone Season 3 performance boost with DLSS enable can be quite huge.
Enabling DLSS in Warzone maintains the native image quality while at the same time, significantly boosts your FPS, with up to 70% in 4K resolution. Just look at the performance boost in Warzone.
Examples of how DLSS gives Warzone players a massive performance boost is how the RTX 3060 GPU can deliver 100 FPS at 1440p, and the RTX 3060 Ti and higher can achieve over 100 FPS at 4K.
Warzone Season 3 DLSS requirements
Not everyone can enable DLSS with Warzone Season 3, however. This is only available for PC gamers.
Secondly, the requirements for DLSS in Warzone Season 3 is quite high. At the very least, you will need an RTX 20 or 30 Series GPU. This means no other GPUs will have the DLSS feature enabled.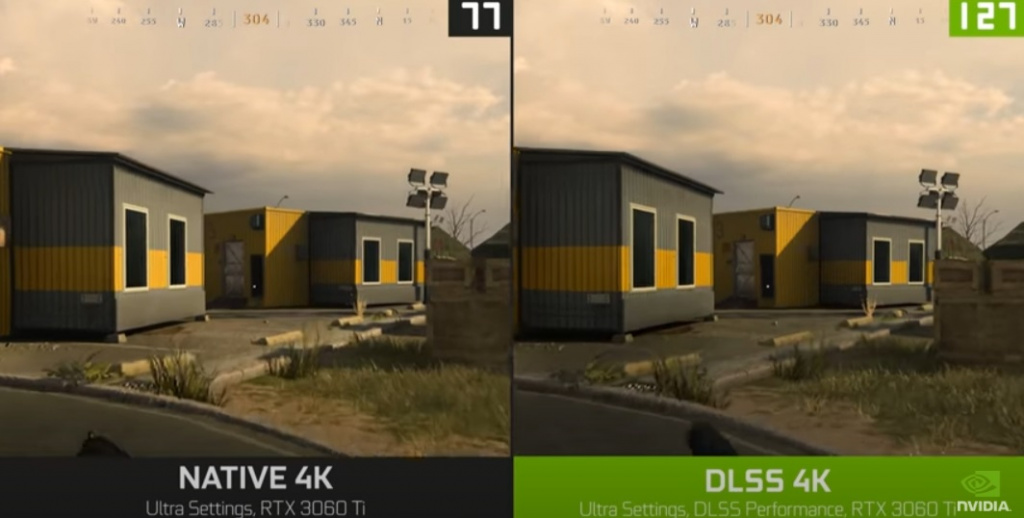 (Picture: NVIDIA)
You will also, obviously, be required to update Warzone to its latest version, and make sure you have the latest NVIDIA drivers installed to get the most out of the DLSS feature.
How to enable DLSS in Warzone Season 3
If you meet the requirements and want to enable NVIDIA's DLSS in Warzone Season 3, you can follow our step-by-step guide.
Enable DLSS in Warzone S3:
Update Warzone to the latest version.
Launch Warzone and head to the settings page.
Click on "Graphics"
Scroll down to the Post Processing Effects section.
Enable DLSS in Warzone.

(Picture: Activision)
As you can see from the image above, there are four different DLSS settings to choose from, depending on what you want to get out of the feature, from increased FPS to higher resolution.
Keep in mind enabling DLSS in Warzone does disable anti-aliasing, as DLSS is basically a much better version of this graphical feature, powered by AI to increase your performance.