Call of Duty: Warzone Pacific Season 2 has arrived, and we had quite a few buffs and nerfs for some of the Weapons available in Caldera, which combined with the arrival of two brand new base weapons, allow us to have some fun figuring out gun hierarchies all over again.
One of the weapons that became an elite meta gun as soon as it arrived at Warzone Pacific was the Maschinenpistole 40, or MP-40, as it is an agile, speedy and effective SMG with an amazing TTK.
We have been using the MP-40 as the centre of our loadouts for most of Season 1, and we continue to feel very dominant with it in our fingers which give us a great chance to become the last man standing in every match.
Best MP-40 loadout for Caldera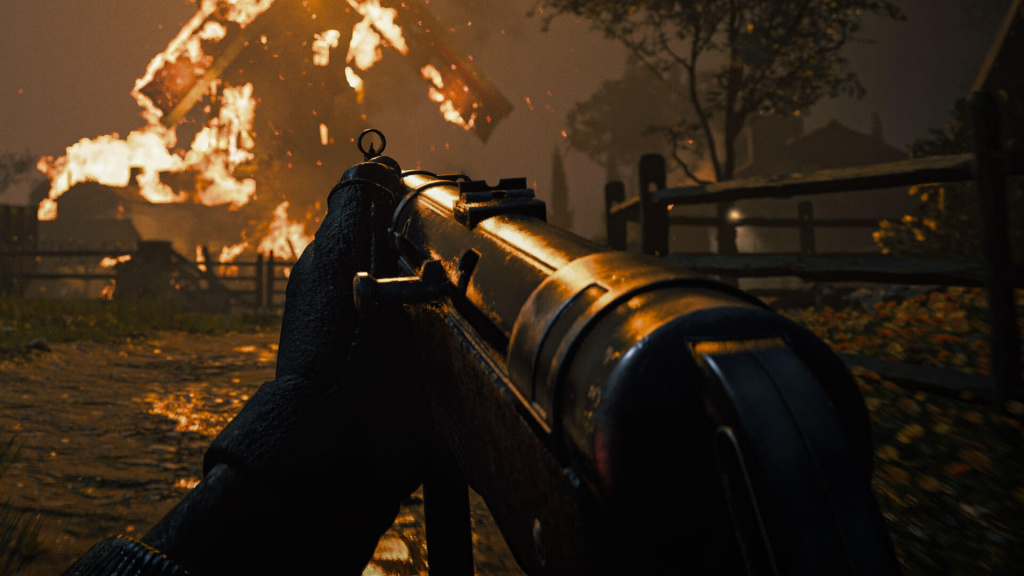 Muzzle: Recoil Booster
Barrel: Krausnick 317MM 04B
Optic: Slate Reflector
Stock: Krausnick 33M Folding
Underbarrel: Carver Foregrip
Magazine: 89mm 64 Round Drums
Ammunition: Lengthened
Rear Grip: Fabric Grip
Perk: Brace
Perk 2: Fully Loaded
We focus on four attachments of this loadout to enhance recoil control and bolster accuracy, and those are the Recoil Booster muzzle, the Krausnick 317MM 04B barrel, the Carver Foregrip and the Fabric Grip.
The Slate Reflector optic will grant us a clear sight in short distances as it is where the gun works best, while the Krausnick 33M Folding stock will improve our manoeuvrability to run-and-gun in tricky scenarios like the Village or the Docks.
We will pick the 89mm 64 Round Drum forgoing a little time reloading but ensuring to cause more damage to our enemies by using the Lengthened ammo, which will allow us to down multiple opponents with a single cartridge.
We will start by picking the Brace perk to get a nice headstart when aiming, while Fully Loaded will give us full ammunition as soon as we get our loadout.
Best perks and equipment for MP-40 in Warzone Pacific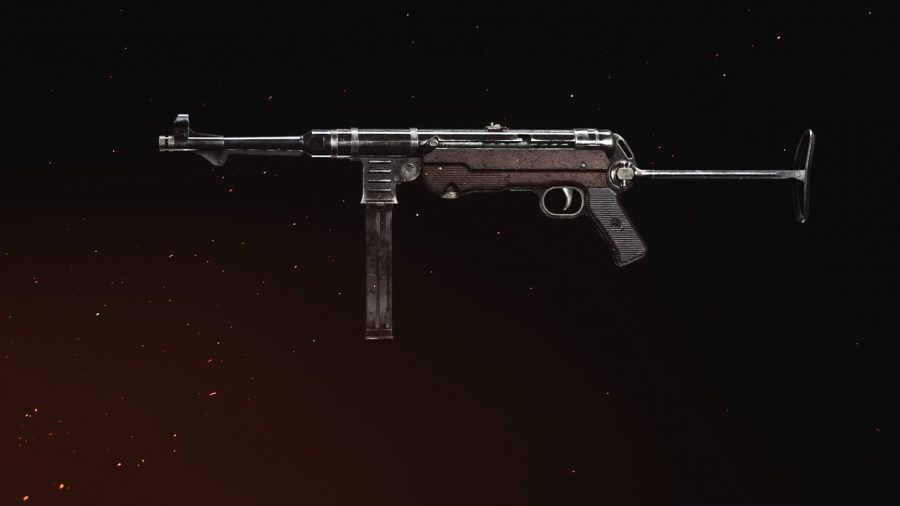 Perk 1: Double Time or E.O.D
Perk 2: Overkill
Perk 3: Amped
Primary 2: Swiss K31
Lethal: Frag Grenade
Tactical: Stim
For the first perk, you can choose E.O.D. if you want to be protected from explosive weapons while the Double Time perk option will help you advance faster in the vastness of Caldera. The Overkill perk will let you pick a second primary weapon to be prepared for every scenario, while the Amped will make us switch faster between those weapons, which is a great combo.
The Swiss K31 will give us some deadly options from a distance in the immensity of Caldera, or you can also pick a Kar98k if you already have a good built. The Frag Grenade will offer us an explosive attack to stop opponents from nearing our location, while the Stim will give us a health and movement speed boost to rush and kill enemies.
Feature image courtesy of Activision
---
For more Call of Duty news, be sure to check out our dedicated section or some of our MW2 Guides & Tutorials below:
Modern Warfare 2 Guides - Jack Links Skin | Unlock All Operators | Check Server Status | Get Twitch Drops | Post-Credit Scene Explained | Unlock Gold Camo | Get Burger Town Operator | MGB Nuke | Unlock Every Weapon | All Killstreaks| Safe Code Locations|Check KD Ratio|XP Farm Trick|Chopper Gun Glitch|Weapon Tuning|Change Name Color|Hardcore Tier 1 Mode| Turn Off Crossplay|Steam Deck| Raid: Atomgrad | How To Play "Support A Team" | Unlock Orion Camo | Aim Assist Settings | 
Modern Warfare 2 Fixes & Issues-Best NVIDIA GeForce Drivers | Dev Error 6036 | MW2 Missing Items | Unlimited Tactical Sprint Bug | Stuck On Installing Bug | Display Name Not Allowed Bug|Gold Camo Not Unlocking|Voice Chat Not Working| Display FPS Counter | 
Best Modern Warfare 2 Loadouts -  Best Weapon Tier List |  M4 Loadout|  PDSW 528 Loadout|TAQ-V Loadout|M4 Loadout|Fennec 45| No Recoil M4 Loadout | SA-B 50 Loadout | Kastov-74U Loadout |