As Call of Duty: Modern Warfare and Call of Duty: Warzone enters the final week of The Haunt Event, the developers have updated the playlists.
Today's playlist update is now live across all platforms!#ModernWarfare
- Removed Zombie Royale button (still accessible via Warzone menu)
- Added Snipers Only (TDM)#Warzone
- Halloween BR Solos is now BR Monster Quads
- Removed Juggourdnaut Royale
- Added Plunder: Quads

— Infinity Ward (@InfinityWard) October 27, 2020
In Warzone gone is Halloween BR Solos, replaced with BR Monster Quads, and the recently added Juggourdnaut Royale also is taken out with Plunder: Quads being added.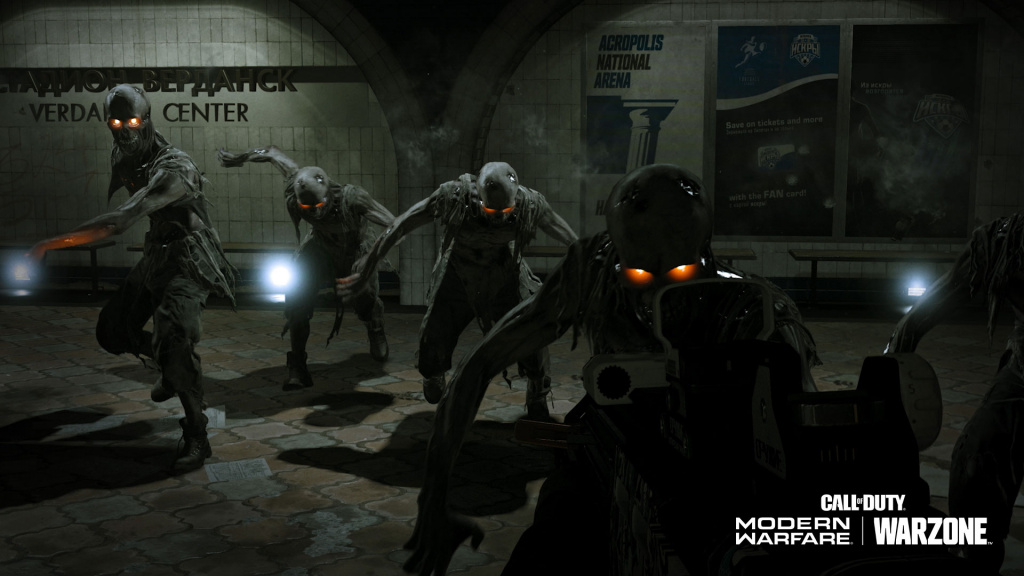 (Picture: Activision Blizzard)
In MW Snipers Only has been added meaning still no return for the popular Shipment game mode with fans having to wait still longer for its return.
Call of Duty: MW and Warzone Oct 27 playlist update
Warzone:
Added: BR Monster Quads
Added: Plunder Quads
Removed: Juggourdnaut Royale 
Removed: Halloween BR Solos
Modern Warfare: