The Warzone Season 3 Reloaded update has introduced two of the most legendary 80s action heroes in Rambo and John McClane, as well locations from those movies with the Survival Camps, CIA Output, and the iconic Nakatomi Plaza now able to be found in Verdansk.
There is also a slew of new rewards and challenges based on these additions, with players able to pick up free player profile items to stickers, a new Arcade game, Weapon Charms, and once all challenges are complete; an Ignition Blueprint.
One of these challenges is causing players a bit of trouble, with the "survive a jump to the ground from the top of the Nakatomi Tower" proving to be more difficult than it first seems. But don't worry, as help is at hand. Follow this simple guide and you will soon be shouting "yippee ki yay" from the top (or bottom) of Nakatomi Tower.
How to survive a jump from Nakatomi Tower in Warzone
The wording of this challenge is slightly disenguous and is perhaps one reason why so many are finding it difficult but once you know how it is actually very easy.
1. The first thing you will want to do is land at Nakatomi Tower, many others will be looking to do this too, especially at the start of the season so prepare to fight.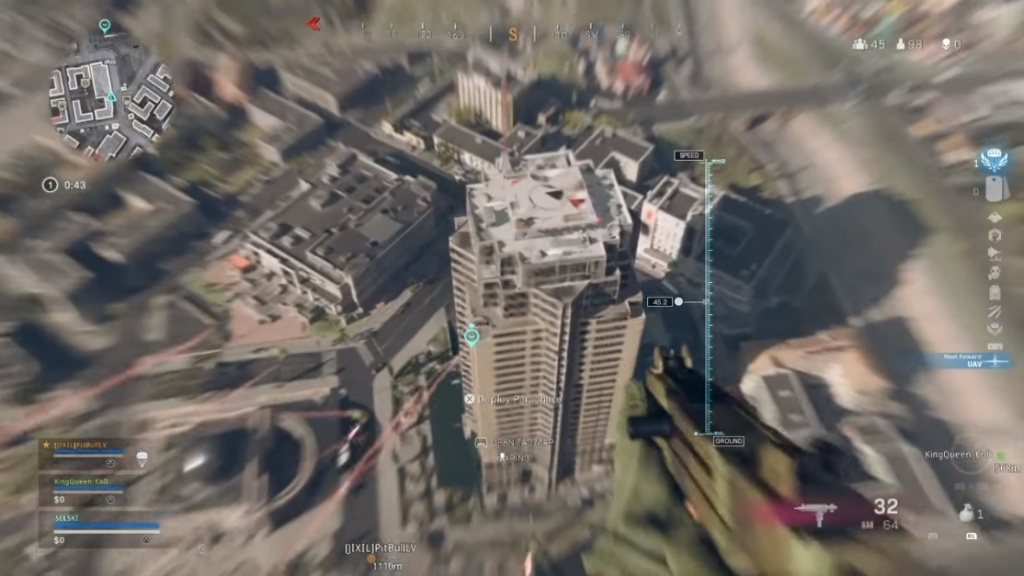 (Picture: Entity Cell)
2. Land on the roof and jump off immediately, pull your chute.
3. Float around the building, timing is important here, as there is a set of ladders you want to land on/near that are situated on the SE side of the Tower. It leads up to a glass roof.
4. Climb up the ladder and run across the glass roof and you will soon get the 'challenge complete' sound and graphic.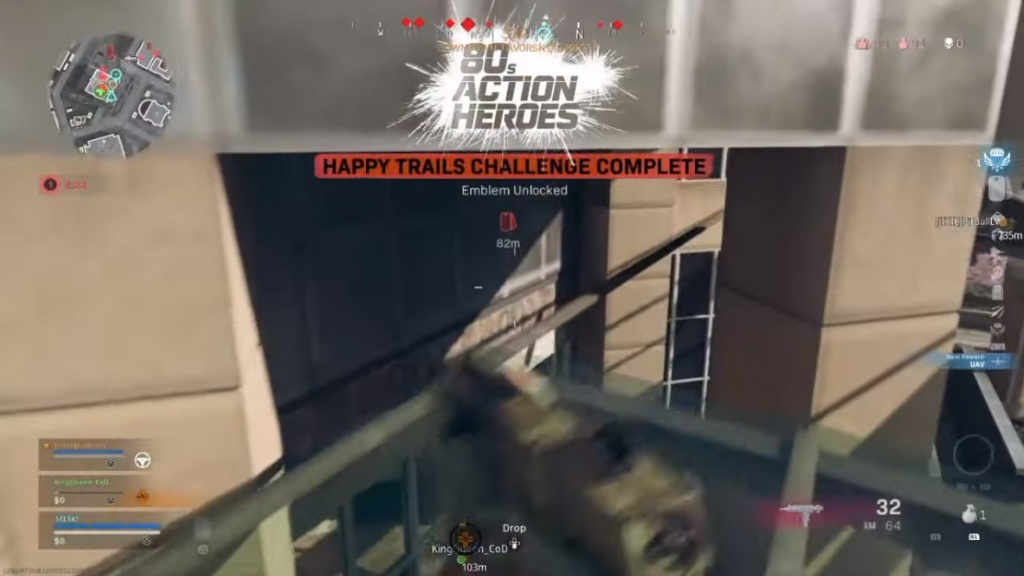 (Picture: Entity Cell)
Check out our dedicated section for everything Call of Duty, from weapon tier lists to news, guides, esports and more. 
---
For more Call of Duty news, be sure to check out our dedicated section or some of our MW2 Guides & Tutorials below:
Modern Warfare 2 Guides - Jack Links Skin | Unlock All Operators | Check Server Status | Get Twitch Drops | Post-Credit Scene Explained | Unlock Gold Camo | Get Burger Town Operator | MGB Nuke | Unlock Every Weapon | All Killstreaks| Safe Code Locations|Check KD Ratio|XP Farm Trick|Chopper Gun Glitch|Weapon Tuning|Change Name Color|Hardcore Tier 1 Mode| Turn Off Crossplay|Steam Deck| Raid: Atomgrad | How To Play "Support A Team" | Unlock Orion Camo | Aim Assist Settings | 
Modern Warfare 2 Fixes & Issues-Best NVIDIA GeForce Drivers | Dev Error 6036 | MW2 Missing Items | Unlimited Tactical Sprint Bug | Stuck On Installing Bug | Display Name Not Allowed Bug|Gold Camo Not Unlocking|Voice Chat Not Working| Display FPS Counter | 
Best Modern Warfare 2 Loadouts -  Best Weapon Tier List |  M4 Loadout|  PDSW 528 Loadout|TAQ-V Loadout|M4 Loadout|Fennec 45| No Recoil M4 Loadout | SA-B 50 Loadout | Kastov-74U Loadout |