The PC beta for Call of Duty: Black Ops Cold War is now up and running alongside PlayStation 4 and Xbox One.
This is the first time the new entry in the franchise is being played on keyboard and mouse. Naturally, one of the first things most of these KB+M players did is head into their settings and look at what needs changing.
While the graphics and other gameplay elements are always fiddled with, perhaps the biggest aspect for PC users is their mouse settings. Although, some sound issues on PC have players messing with their audio settings at the moment. 
If your sensitivity isn't just right or you have a certain mouse setting enabled instead of disabled, it can ruin your entire experience. Fortunately, we have the optimal settings to use for your mouse in Black Ops Cold War. 
Best mouse settings for Black Ops Cold War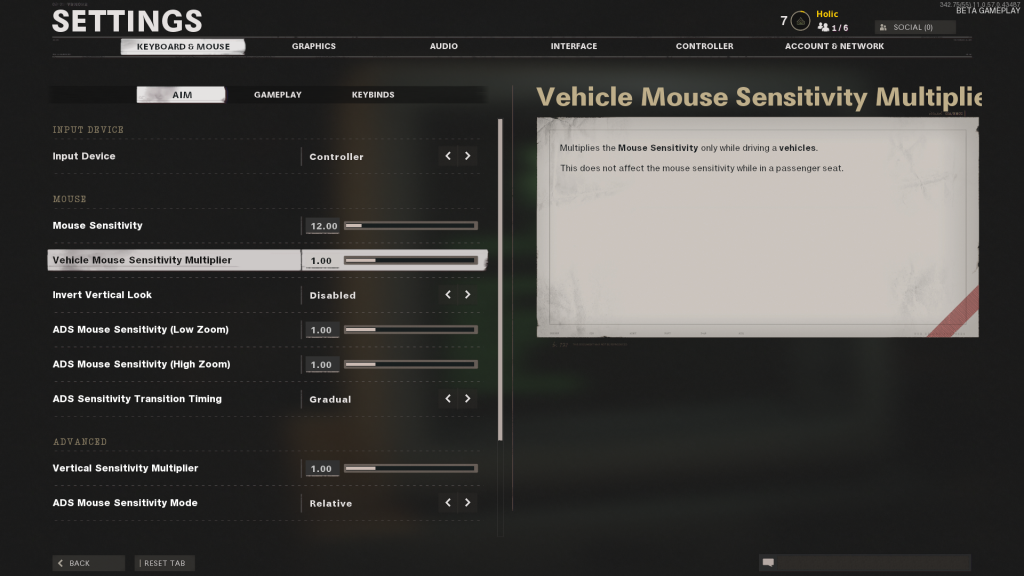 (Picture: Treyarch)
There are really two areas that fall under "mouse settings" in most multiplayer titles. These areas can be described as "sensitivity" and "advanced". Your sensitivity is how slow or fast your mouse reacts to your inputs while the advanced tab is more for the minute details of your device. 
Black Ops Cold War doesn't feature the most extensive list of mouse settings but there are still some you need to be aware of. Below, we went through the whole list and recommended the best sensitivity and what each setting should be set to. To copy these settings, head into the Settings of Black Ops Cold War, go to Keyboard and Mouse, and then finally, click on the Aim tab.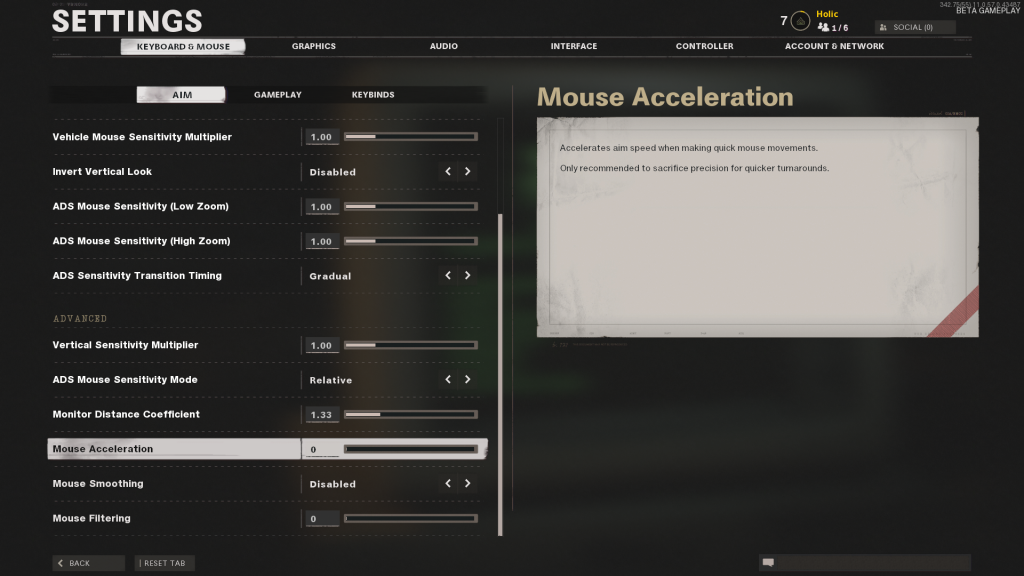 (Picture: Treyarch)
Input Device: Keyboard and Mouse
Mouse Sensitivity: 9.80
Vehicle Mouse Sensitivity Multiplier: 1.00
Invert Vertical Look: Disabled
ADS Mouse Sensitivity (Low Zoom): .80
ADS Mouse Sensitivity (High Zoom): .70
ADS Sensitivity Transition Timing: Gradual
Vertical Sensitivity Multiplier: 1.00
ADS Mouse Sensitivity Mode: Legacy
Monitor Distance Coefficient: Locked
Mouse Acceleration: 0
Mouse Smoothing: Disabled
Mouse Filtering: 0
The above settings are fairly median for Black Ops Cold War. The sensitivities aren't too high or too low, which is great for the wide majority of players. However, most settings are kept as default, with the exception of the Low Zoom and High Zoom ADS sensitivities. Generally, you want these a little lower than the default.