Toronto Ultra has benched Anthony "Methodz" Zinni from their starting roster. 
The 23-year-old player, who has been with the Canadian Call of Duty team since October 2019, will now be the team's substitute. 
This will likely push their previous substitute Jamie "Insight" Craven into the starting roster, who joined Toronto Ultra in October last year.  The rest of the roster includes Benjamin "Bance" Bance, Cameron "Cammy" McKilligan and Tobias "CleanX" Juul Jønsson.
Toronto Ultra placed 7th-8th in the CDL Stage 1 Major, so it's perhaps unsurprising they'd want to make some roster adjustments. As a beloved member of the Call of Duty community however, the benching of Methodz might spark some blowback unless results significantly improve. 
Methodz seemed surprised by the move too, writing: "Before it comes from anyone else, I've been benched by Ultra.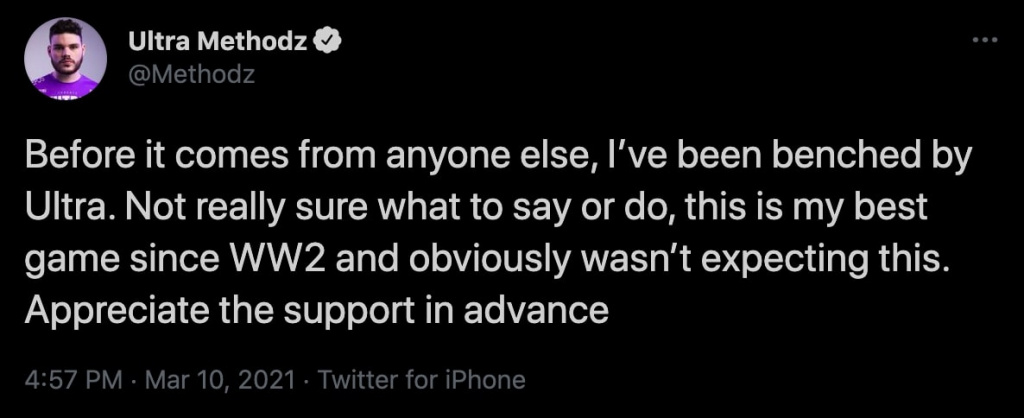 "Not really sure what to say or do, this is my best game since WW2 and obviously wasn't expecting this. Appreciate the support in advance."
Toronto Ultra's adjusted squad will debut during Stage 2 of the 2021 season, which starts with the team's own home series on Thursday 18th March.