Atlanta FaZe and Dallas Empire have been the two leading teams since the Call of Duty League's genesis in 2020, and not much has changed in this respect for 2021's first Major.
The power balance between these teams, however, has changed significantly. After picking up Alec "Arcitys" Sanderson in the offseason, Atlanta FaZe are unquestionably the best team in the league — having yet to lose to a team this season. This continued into the first Major, where they trounced LA Guerrillas, and Dallas Empire twice, to win the top prize.
Dallas Empire, who won the 2020 Championship with James "Clayster" Eubanks, look noticeably shakier when matched against their rival team. Clayster's new squad on New York Subliners were even chipping at their heels during their surprise run, where they took down OpTic Chicago in a 3-0 upset. They couldn't replicate that result against Dallas Empire in the loser's finals, eventually falling 3-0, but it was closely-fought every round — with Clayster's chances of a revenge arc increasing with each passing tournament.
The best-of-nine grand final ended with little surprise. Atlanta FaZe rematched Dallas Empire, which played out, initially, in similarly dominating fashion to their earlier winner's final. Dallas Empire however showed a glimmer of hope by taking a Hardpoint round after going down 3-0, but Atlanta FaZe hit the pedal harder in response —  wiping them with a 6-1 Search and Destroy win.
Dallas kept the dream alive by taking a win on Control, but beating Atlanta FaZe at Search and Destroy is a seemingly impenetrable wall. A closing round on Raid gave Atlanta FaZe the top prize at the Major with a 5-2 victory, earning $200,000, 50 CDL points and continuing their undefeated streak. The gulf between the two teams is a stark contrast to their back-and-forth tussles last year, which might be a cause for concern among the Dallas Empire camp. 
Below Atlanta FaZe and Dallas Empire is perhaps the most fascinating scrap of the season, as OpTic Chicago, New York Subliners, LA Thieves and LA Guerrillas butt heads to become the third best Call of Duty team in the US. OpTic Chicago, the likely favourite, pinned their loss against New York Subliners on some sloppy mistakes, although it's hard not to credit the tenacity behind Clayster's squad which could shoot them up the ranks.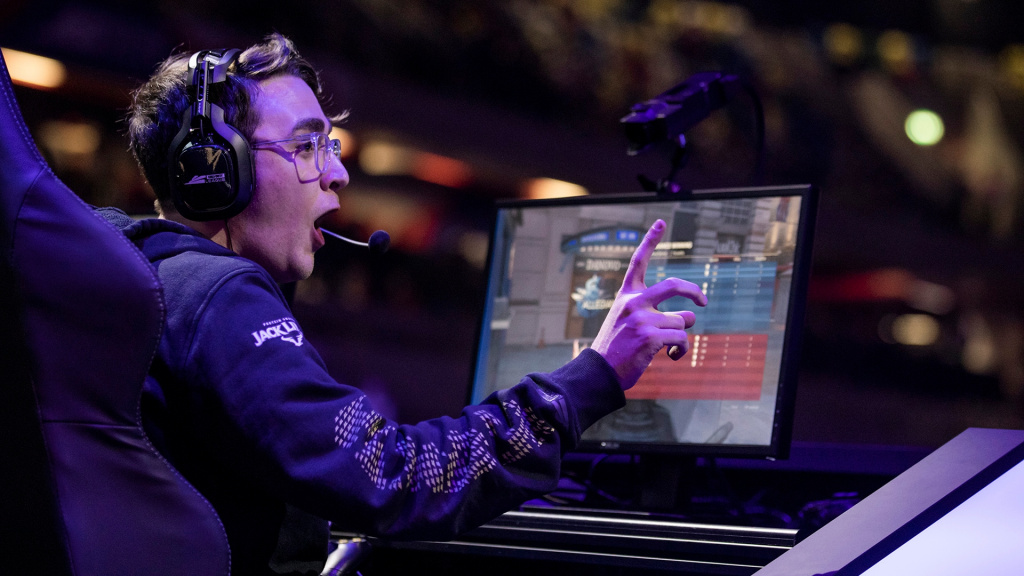 Clayster may have made New York Subliners a major contender (Picture: CDL) 
While US teams have typically dominated the CDL, the disparity in quality at this stage, when compared to outside regions, is disheartening. Admittedly, teams like London Royal Ravens have suffered a bad hand in the first leg of the season; with Trei "Zer0" Morris stuck in the UK due to the pandemic, while a family emergency meant Alex "Alexx" Carpenter couldn't compete in the Major hours before it began. Hopefully they'll be able to show their true potential with a complete roster in Stage 2. 
Stage 1 of this season might be defined by disruption from world events overall (with the Texas power cut delaying the week's competition), but it's also the moment Atlanta FaZe pulled away from the pack. There's no competition for them right now, but as targets lock on their backs, we'll have to see if teams can learn to counter their masterful play. 
Atlanta FaZe vs Dallas Empire final results
Hardpoint (Moscow) — 250-176
Search and Destroy (Garrison) — 6-3
Control (Garrison) — 3-1
Hardpoint (Checkmate) — 104-250
Search and Destroy (Moscow) — 6-1
Control (Raid) — 0-3
Search and Destroy (Raid) - 6-2
Final result: 5-2
CDL Stage 1 Major results
1st: Atlanta FaZe - $200,000
2nd: Dallas Empire - $120,000
3rd: New York Subliners - $80,000
4th: OpTic Chicago - $40,000
5th-6th: LA Thieves - $20,000
5th-6th: LA Guerillas - $20,000
7th-8th: Toronto Ultra - $10,000
7th-8th: Florida Mutineers - $10,000
9th-10th: Minnesota ROKKR - $0
9th-10th: Paris Legion - $0
11th-12th: Seattle Surge - $0
11th-12th: London Royal Ravens - $0
Player of the Stage: Chris "Simp" Lehr
When is Stage 2 of the Call of Duty League?
Stage 2 of the CDL starts with the Toronto Ultra home series on Thursday 18th March. Like the first, there will be three weeks of competition, which will culminate in a Stage 2 Major.