Warzone developers Raven Software have just released a new update for the Call of Duty battle royale.
The update released on 3rd March should fix one of the currently biggest problems since the start of Season 2.
We are talking, of course, about the bug with Black Ops Cold War suppressors, something first spotted by JGOD, who claimed that Agency Suppressor is ruined in Warzone Season 2.
With Season 2, Cold War attachments are finally doing what they actually say they are doing, but that inadvertently made many BOCW attachments useless.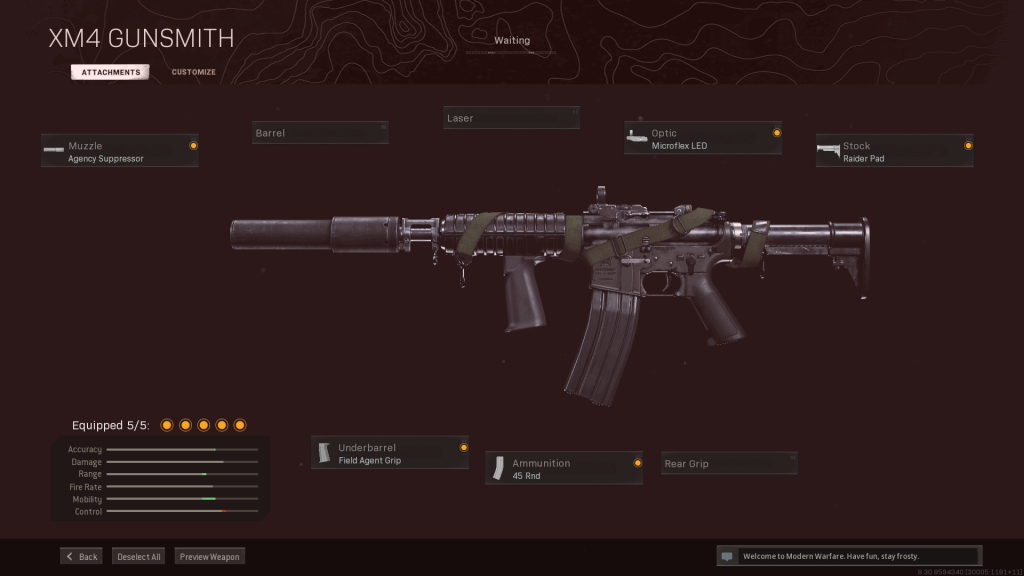 Agency suppressor is one of the standard attachments of many powerful loadouts (Picture: Activision)
The update should address issues with Agency, GRU, and Wrapped Suppressors, which should now work as they did prior to the Season 2 update.
Besides this, the update fixes some tracking-related issues in Baker's Operator Missions and brings several other minor bug fixes. 
Warzone March 3 full patch notes
Agency/GRU/Wrapped Suppressors have been reverted to their previous state
Fourth Operator Mission for Baker with an objective to eliminate 15 enemies using a weapon with an attached 2x magnified scope or greater now tracks correctly
Small updates to various UI elements such as icons, store bundles, player level up, among others