The Call of Duty: Warzone Season 5 update was unleashed in mid-August. Time truly moves quickly, especially when players are fighting hackers in Verdansk despite a recent ban wave. As is tradition, the developers are releasing a "Reloaded" update filled to the brim with new content for players to experience. This brings us to the Warzone Season 5 Reloaded update, as Raven Software revealed the content coming your way.
Here are everything fans need to know about the Warzone Season 5 Reloaded update, including the release date, a Judge Dredd operator skin fans of the iconic character will probably throw their wallets at, two new game modes, The Numbers event and more.
Warzone Season 5 Reloaded - Release date & content roadmap
We aren't going to beat around the bush here. The Warzone Season 5 Reloaded update releases on 8th September at 21:00 PT. For those in the UK, that's 9th September at 05:00.
Raven Software also shared the content roadmap, as not all the new content in the Warzone Season 5 Reloaded update will release all at once.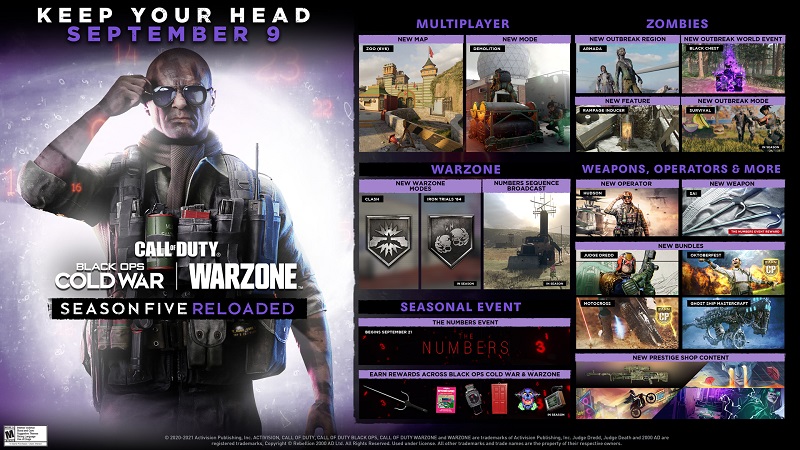 As you can see from the image above, the content roadmap includes zombies and new MP maps for Black Ops Cold War as well. We are, however, focusing on the content specifically for Warzone Season 5 Reloaded, so let's get started.
The Numbers event in Warzone Season 5 Reloaded
The Numbers event kicks off on 21st September but will be part of the Warzone Season 5 Reloaded update.
This event is centred around the Mobile Broadcast Stations in Verdansk. These stations will start amplifying the "Dragovich Program" tapes – A.K.A. the Numbers broadcasts – across the region.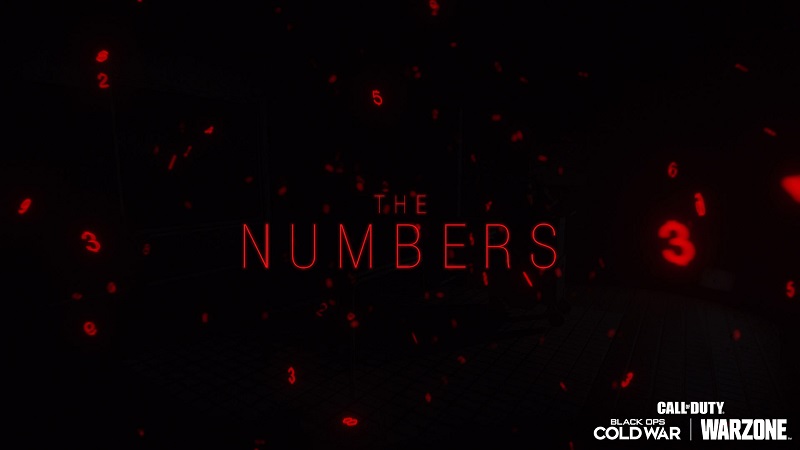 Raven Software explains: "These are the focus of The Numbers Event, an upcoming limited-time reward stream for Operators brave enough to investigate these trucks placed by Perseus. This limited-time event will begin on September 21 at 10 AM PT. Although Operators have recently reported odd noises and sights when near them, there are two incentives for anyone willing to interact with these Mobile Broadcast Stations.
The first is an instant $2,000 Cash bonus in the current match, more than enough for a set of Armor Plates at a Buy Station. The second is directly tied to the limited-time Numbers Event: for each unique Mobile Broadcast Station activated during the event, you will receive an exclusive reward such as a Sticker, Calling Card, or Charm, in addition to some XP."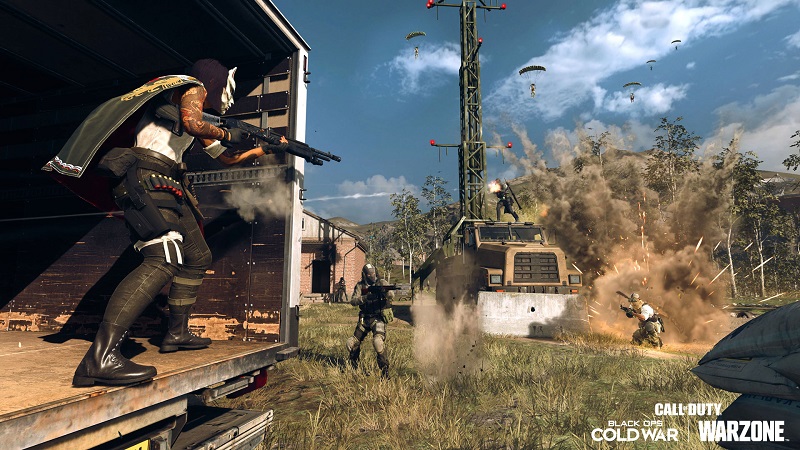 Players will be tasked to complete nine challenges to unlock rewards throughout The Numbers event in Warzone Season 5 Reloaded.
Arguably the biggest reward is the dual-wield Melee weapon, as per the image below.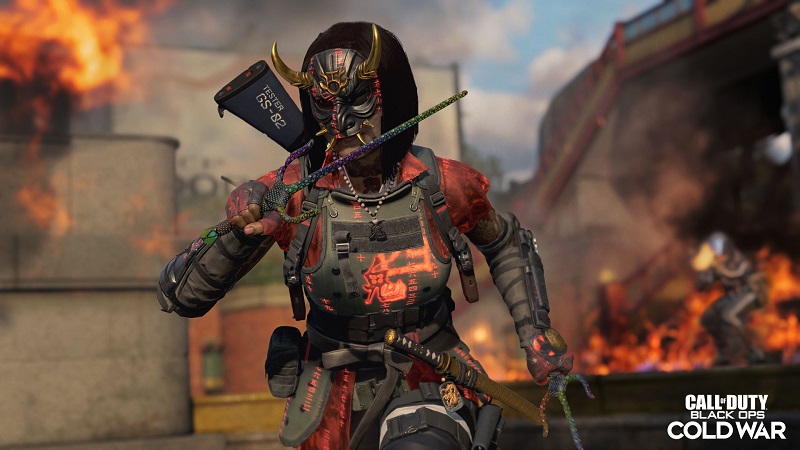 At the time of writing, stats for The Sai have not been revealed.
Iron Trials '84 and Clash - New Warzone game modes
50vs50 gameplay is back with the Clash game mode coming your way "in-season" following the Warzone Season 5 Reloaded update. There's also a unique Iron Trials '84 game mode to sink your teeth into.
Warzone Clash game mode
Building off Warzone Rumble, a deathmatch based in Verdansk, Clash takes select areas from this massive map and pits two teams of 50 v 50 against each other in an unlimited respawn fight to 500 points. Whether it's Downtown, the Boneyard, or even the popular-drop zone of the Factory, your mission in these Clash areas remains the same: earn points by eliminating enemies and completing Contracts for in-match rewards and collect powerups from defeated enemies that give gaming-changing abilities.
This is Team Deathmatch on an epic scale, with all your loadouts accessible, along with the Ping and Armor System, Cash, Buy Stations, and Vehicles from the regular Battle Royale and Plunder modes.
Get ready for the biggest team fights in Warzone and consider updating those Loadouts – you'll have access to them right off the drop, allowing you to use those go-to armaments or level up and complete camo challenges for weapons from Black Ops Cold War and Modern Warfare.
Warzone Iron Trials '84 mode
Do you consider yourself a Tier One Operator of the highest calibre? Now's the chance to prove it: Only the strongest survive in the toughest Battle Royale mode to ever come to Verdansk!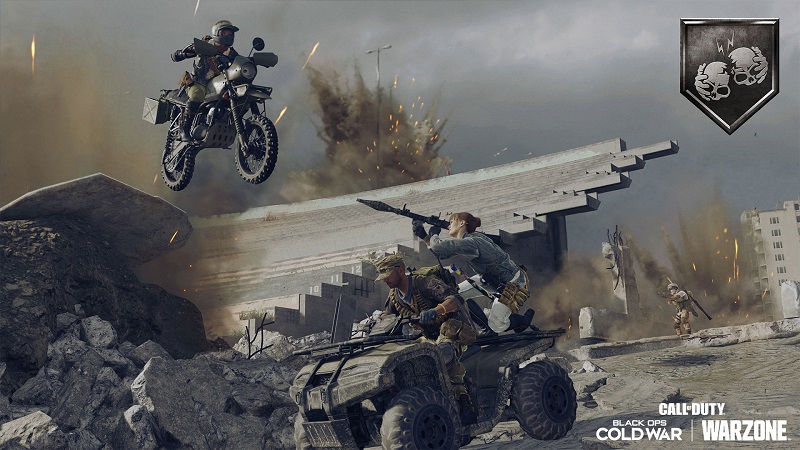 Flex your mastery over the entire arsenal of weapons, prove you can handle any firefight with any type of armament, and earn an exclusive Calling Card to prove your mettle. The rules have changed. 
New Operator and Judge Dredd skin
A fan-favourite Black Ops character, Hudson, is coming to Warzone as part of an upcoming Store Bundle along with three Legendary Weapon Blueprints and more, to be released following the launch of Warzone Season 5 Reloaded.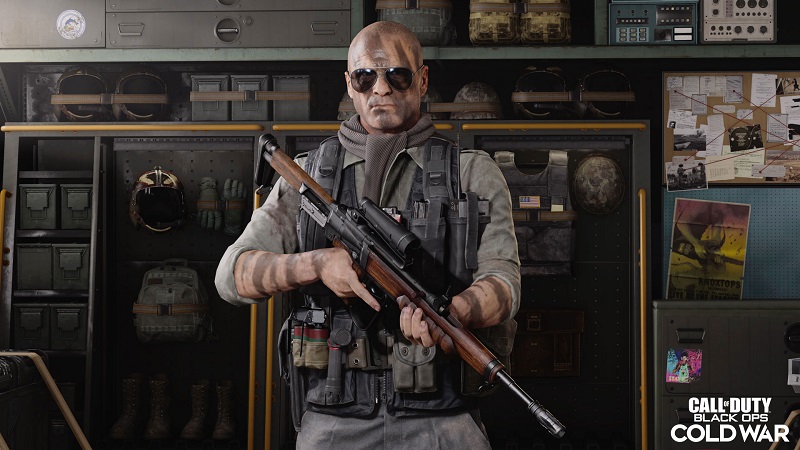 After some teasing, Raven Software also officially revealed the Judge Dredd operator skin.
This limited-time skin will be available later in the season for purchase as part of the Tracer Pack, which includes two new Legendary Operator skins for Beck, namely Judge Dredd and "Comic Strip". The latter is a "black-and-white cel-shaded variant of the lawful bringer of justice."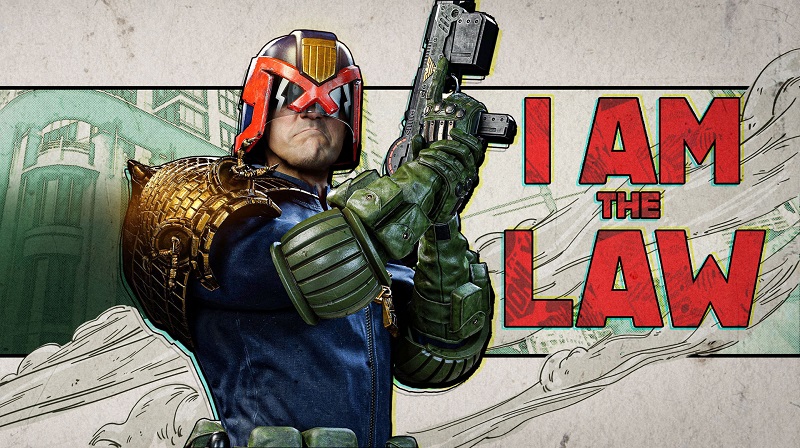 Players can also look forward to throwing their COD Points at Chemical Reaction Pro Pack, and Oktoberfest Tracker packs later in the season, as well as the Tracer Pack: Ghost Ship Mastercraft Store Bundle at the start of Warzone Season 5 Reloaded.
Details via the official announcement by Raven Software. 
Check out our dedicated Call of Duty section for more featured guides, best loadouts, weapon tier lists and much more.