With the release of 
Call of Duty Warzone Season 5
 came a tonne of additions to the game, including
38 new cosmetic bundles
, and a new Point-of-Interest (POI) in the form of the stadium. In the Warzone stadium, players have discovered locked doors, and if you don't want to run around like a headless chicken wondering what the blue keycards do, then we've got you covered. 
Warzone blue keycards: How to find
First up, you need to find blue keycards (or just one really) to open the locked doors in the Warzone stadium. These keycards are random spawns in the POI, meaning you will just need to run around and look for them. There's a blue glow surrounding them, and they are often found behind staircases or around corners.
There are three Warzone blue Keycards you can find around the stadium, and each of them has a unique code attached.
Warzone blue Keycard codes:
After you've grabbed one of the blue keycards in the Warzone stadium, it's time to open a locked door.
Warzone stadium locked doors: How to open
There are four locked doors located in the Warzone stadium, but at the time of writing, you can only open three of them. There's a mystery to the fourth one, which you will discover once you open a locked door with one of the blue keycards.
Each of the three blue keycards opens a specific door, on a different level of the stadium. All you need to do is head to the correct door and interact with it.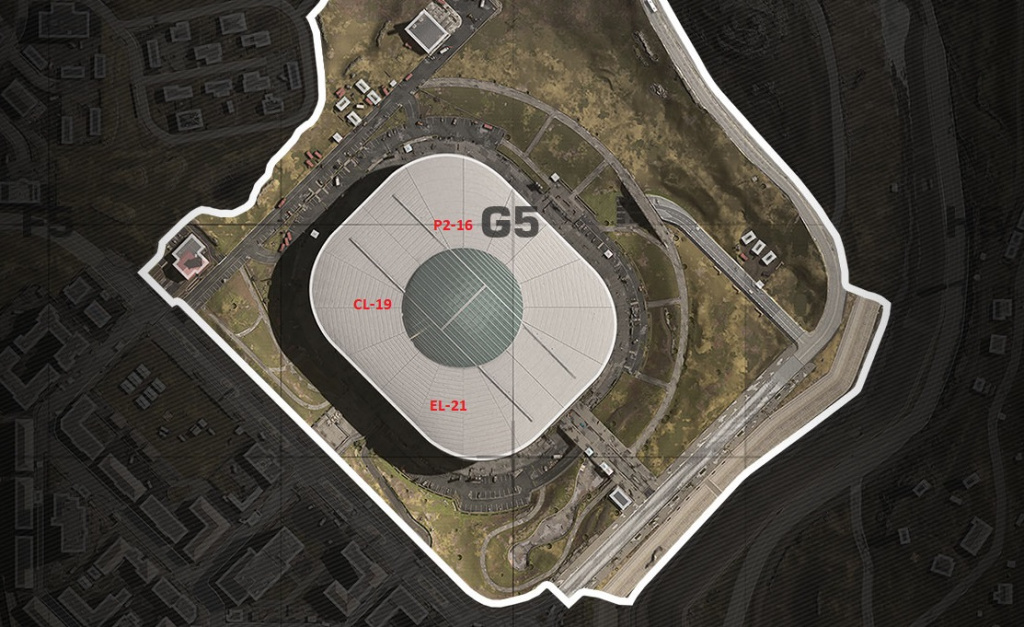 (Picture: Activision)
Check out the correct level for the Warzone stadium locked doors for each keycard below.
P2 - 16 - Parking Garage
CL - 19 - Lower-Level
EL - 21 - Middle-Level
With the map and locations above, you should easily be able to open one of the locked doors in the Warzone stadium POI. Once inside, you are rewarded with a tonne of loot, and another mystery.
There's a computer spitting out random code, which players have yet to crack. This mystery in the Warzone stadium could likely point towards a Call of Duty 2020 reveal, as Activision has hinted at a franchise reveal inside of Warzone.
Watch Mr Middi's video below showing you how to get the blue keycards in Warzone and open those locked doors.