Warzone Wednesday is back for its fifth week - the pub stomping format that has all your favourite content creators battling it out for a ,000 bag. 
The names are big this week, with Ninja, NICKMERCS, Nadeshot and Castro1021 all competing. 
The action kicks off at 1 pm PT on Wednesday 22nd April - here is everything you need to know ahead of the vent.
Schedule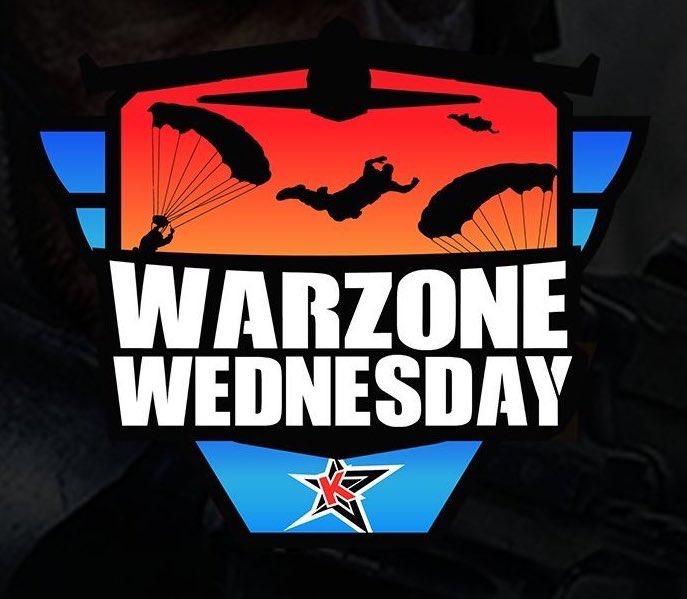 (Credit: Keemstar)
Warzone Wednesdays Week 5 is a one day event taking place on, you guess it - Wednesday, 22nd April and is scheduled to start at 1PM (PT) / 4PM (ET) / 9 PM (BST). 
The event typically runs for five to six hours with a winner being declared on the day.
The bracket will be updated throughout the day on KEEMSTAR's bracket page.
Format
The competition features 16 teams, which each team consisting of a duo. 
Duos go up against Duos, by creating a squad and dropping into public lobbies. The Duo with the most wins at the end of the match are declared the winner and move on the to next round.
The tournament is double-elimination though, meaning if you lose you drop into the lower bracket - lose again and you are out.
Prize Pool
There is a prize pool but in Keemstar's unique way of doing things, it goes only to the winner - $20,000 to the team that comes out on top and not a penny to 2nd place.
Teams
The are many familiar faces competing including the return of NICKMERCS and Swagg who won last time out. Ninja and Reverse2k have come over from Fortnite to compete in this one, and COD legend Nadeshot is partnering with Cloazky.
All these players will be streaming the action their POV on their respective streams.
KYR SP33DY and SideArms
Ninja and Reverse2k
Crowder and Speros
Tourva and Censor
GreekGod and LyndonFPS
Trainwreckstv and Felo
Classy and Froste
Symfuhny and DougIsRaw
Diegosaurs and HusKerrs
Vikkstar123 and Itz_WarsZ
NoahJ456 and Merk
Nadeshot and Cloakzy
NICKMERCS and Swagg
FuzWuz and Hambinooo
Aydan and TeePee
Castro1021 and Hecz
Warzone Wednesday rules
In Warzone Wednesday, two players form a four-player squad, invite the opposing pair of players, and both teams duke it out to see who can rack up more kills over the course of two standard squads game of Warzone.
Whichever team has the most kills will go onto the next round.
The losing team is sent to the loser's bracket for a second chance at getting into the finals. If they lose a match there, they're out of the tournament for good.
If a team of two plays and loses in the first round of the normal bracket, they're automatically out of the tournament.
Warzone Wednesdays Week 5 - How-To Watch
All of the action can be watched from KEEMSTAR's Twitch channel.
We have embedded the stream for you below.
You can also can the action from your favourite content creators POV on their streams.
NICKMERCS
Nadeshot