Rust has received its first major update since it exploded in popularity at the tail-end of last year, helped in no small part by a cadre of some of the biggest content creators on Twitch and YouTube who set up their own servers and entertained millions with their roleplaying, hi-jinks and, let's be honest, toxicity.
All that attention brought with it a hold load of new players and so to thank and support the content creators that made this happen, Facepunch Studios, the development team behind Rust, released a series of exclusive items - delivered through Twitch drops - to streamers such as Myth, xQc, and Pokimane.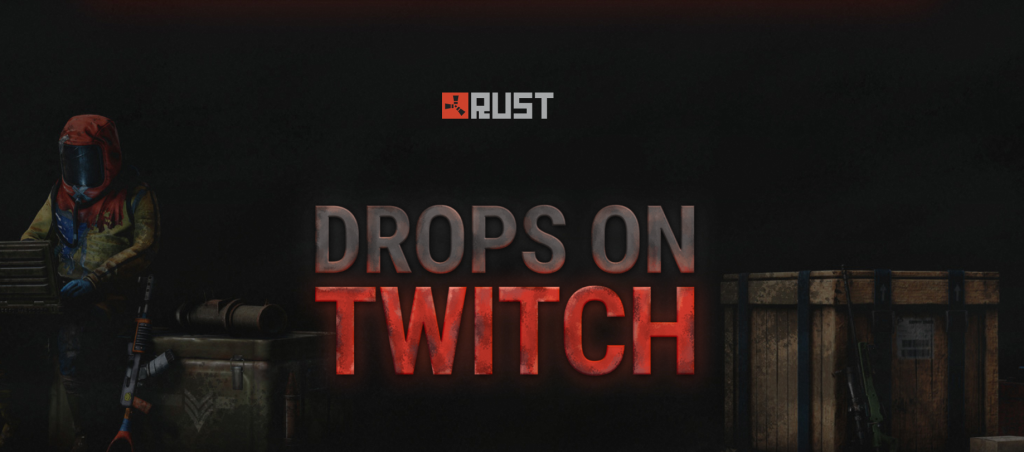 At the time the developers faced criticism from some for not giving these Twitch Drops, which have the effect of driving viewers to certain streams, to the content creators that had supported the game in the years since its launch in 2018.
Facepunch accepted those criticisms and now with the latest update and provided those OG creators with their own exclusive drops. They are available from the 4th to 12th.
Rust OG Twitch Drops
There are 12 streamers in all that have been granted exclusive cosmetic items, ranging from weapon skins to hoodies to garage doors.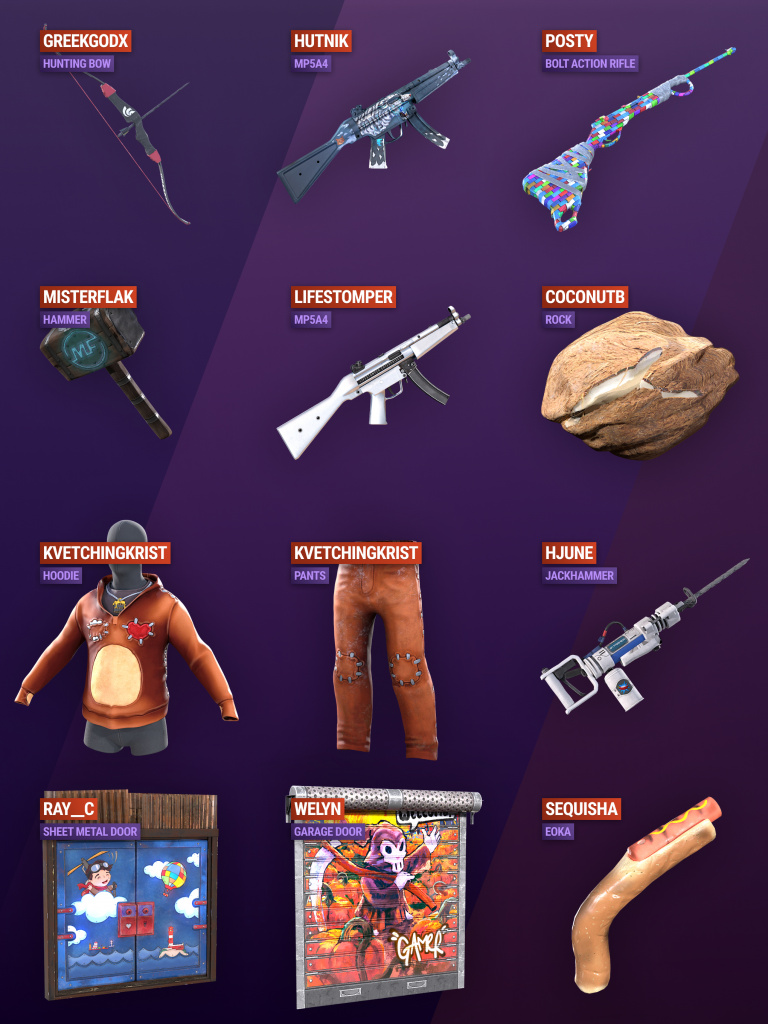 The streamers involved are:
Welyn (2 hours)
hJune (2 hours)
Lifestomper (2 hours)
Posty (2 hours)
Coconutb (2 hours)
Hutnik (2 hours)
Ray_c (2 hours)
Sequisha (2 hours)
Mister Flak (6 hours)
Krissy (2 hours)
Pookie Pants (2 hours) + Hoodie (4 hours)
Greekgodx (2 hours)
Viewers will need to link their Rust account to their Twitch account and watch each streamer for a set time. Times range from two hours to six and are listed above.
Take note these streamer-specific drops can only be earned by watching that streamers channel.
Linking your Twitch and Steam account:
Sign in with your Twitch account
Sign in with your Steam account
Activate Twitch Drops for your Steam account
To check everything is set up properly you can track your progress towards earning drops from the Twitch Drops Inventory page.