The OfflineTV Rust server is back online and to celebrate the occasion, Facepunch Studios, the developers behind Rust, is releasing another round of Rust Twitch drops.
Rust Twitch Drops Round 9 features nine prominent streamers, each with their unique drop as a reward which you can earn simply by watching them playing Rust during Round 9.
If you are not sure how Rust Twitch drops work and how you can earn your Round 9 rewards, here we will explain to you everything you need to know.
Below you will find all the information you need, including the full list of featured streamers, all rewards, and how to unlock Rust Twitch drops.
Rust Twitch Drops Round 9 streamers
Round 9 starts today, 5th July, and these drops will be available until 12th July at 7 pm CET / 6 pm UTC / 1 pm ET / 10 am PT.
This time around, nine streamers will be featured during the Round 9 period.
Each of these 9 streamers has its own unique drop you will be able to earn, and there are General Drops as well, which you can earn by watching any Drops Enabled Rust stream during this period.
Featured Round 9 streamers are:
Round 9 Streamer Drops 
As we've already mentioned, each streamer will a unique drop, a special in-game item that you can earn simply by watching them streaming Rust for 2 hours during Round 9.
Below you can see all Rust Twitch Drops Round 9 streamer rewards:
(all images courtesy of Facepunch Studios / Twitch)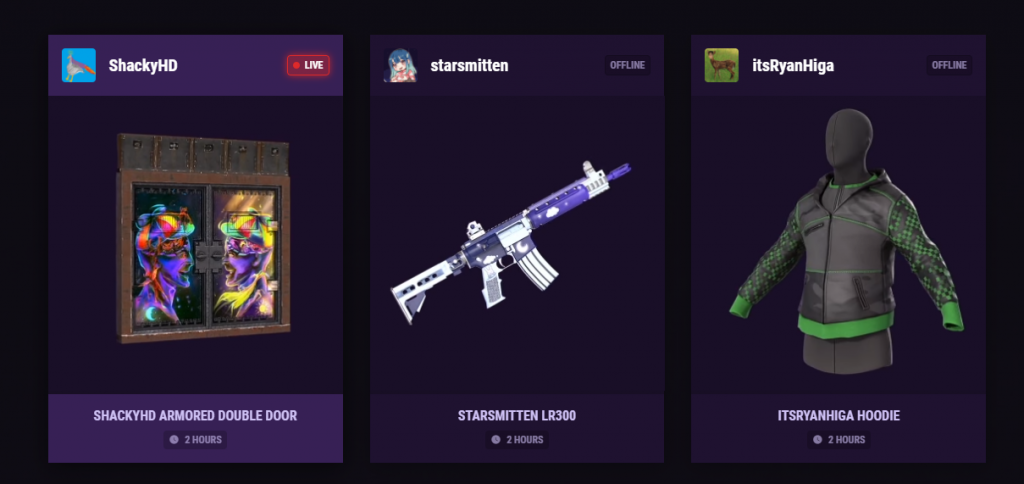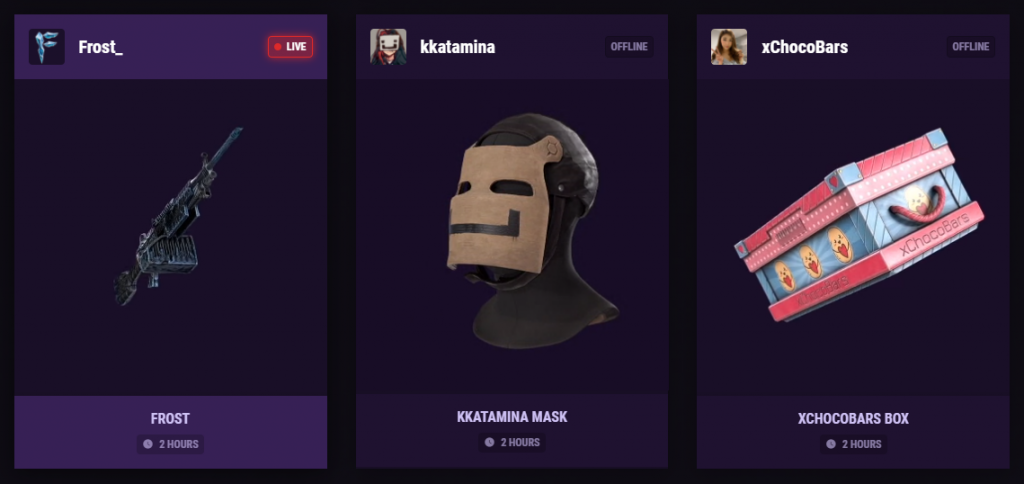 General Drops: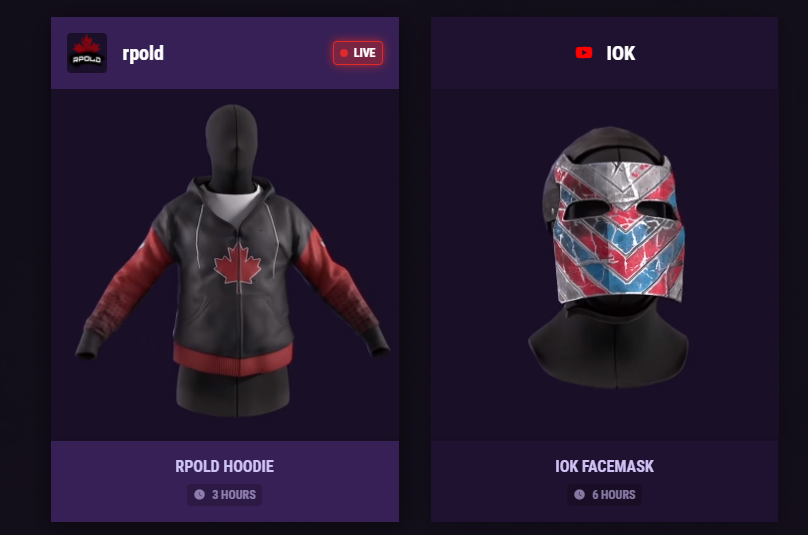 Asides from streamer-specific drops, you will be able to earn Rpold Hoodie and IOK Facemask simply by watching any of the Drops Enabled Rust streams during the next seven days (until 12th July).
Linking your Twitch and Steam account:
In order to enable your account for Twitch drops, you will first need to make sure that your Twitch and Steam accounts are properly connected.
Visit the Twitch Facepunch website.
Sign in with your Twitch account
Sign in with your Steam account
Activate Twitch Drops for your Steam account
To check everything is set up properly you can track your progress towards earning drops from the Twitch Drops Inventory page.