During a recent World of Warcraft: Shadowlands development update from Blizzard Entertainment, the developer revealed the release date window for the Shadowlands beta. Invites for the beta are going out very soon, and you can throw your hat into the ring for a chance at joining in the Shadowlands beta.
World of Warcraft: Shadowlands beta release date
While the exact World of Warcraft: Shadowlands beta release date and time is still unknown, Blizzard Entertainment did reveal the release date window as "next week". This means the Shadowlands beta will open its doors to players between 13th and 19th July 2020. 
The expected Shadowlands beta release date is either Thursday, 16th July or Friday, 17th July, as Blizzard has, in the past, released betas of upcoming expansions later in a week, possibly giving players something to do over the weekend.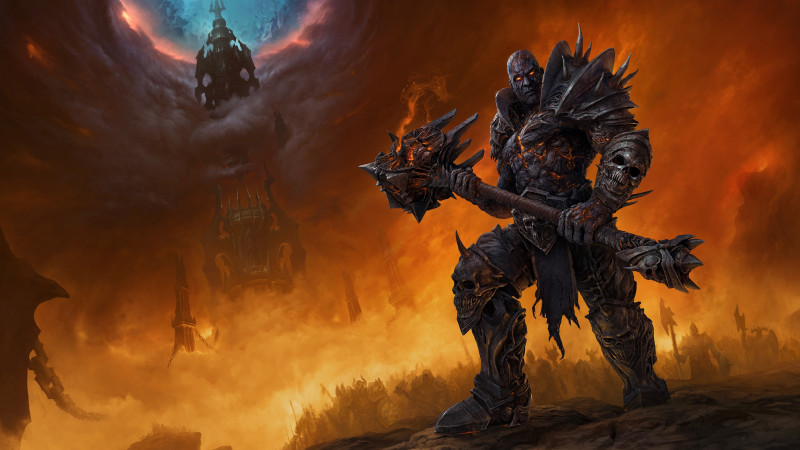 New Shadowlands art of Bolvar (Picture: Blizzard Entertainment)
How to join the Shadowlands beta
This isn't an open beta, so there's a chance you won't get in. However, you can stand a good chance of joining the Shadowlands beta by following the simple steps below.
Head on over to the official Shadowlands home page.
Scroll down to the bottom of the page, where you will find an "opt-in now" button to click.
Sign in using your Battle.net account.
Go to the account management page on Battle.net.
Toggle on the option to receive beta invites.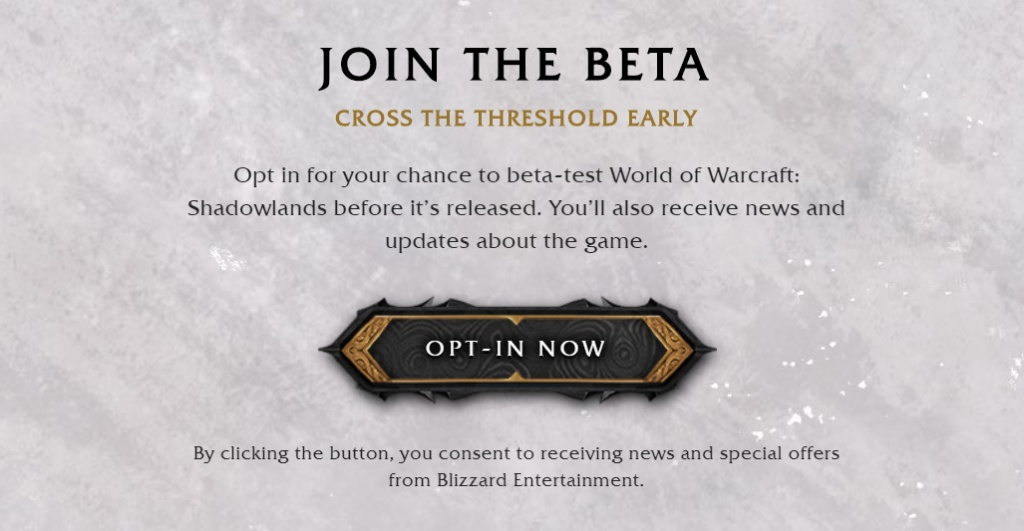 While this isn't a sure-fire way to join the Shadowlands beta, it is the only current way of having a chance to get in. If you don't follow the steps above, you will have no chance of joining the beta.
Blizzard has also noted how more and more beta invites will go out over the summer, so next week will only be the first round of beta invites.
To get hyped for the beta, check out the latest developer update video below. In the beta, you can expect to see endgame content, since Shadowlands is now feature-complete. Yes, the beta will include Castle Nathria raid testing coming later this month, for all those raid junkies out there.