The Warzone community has actively been campaigning for the return of the original Verdansk map since it was bombed from the game in April 2021. Since then, many have called on publisher Activision to bring the popular map despite the roaring success of the Caldera and Rebirth Island maps.
This might be a reality as an Activision employee has spoken out on the future of the original Verdansk map in Warzone. Various leaks alluded to the map being brought back to Warzone; nothing has been confirmed.
Original Verdansk map set for a possible 2023 return 
Since the game's launch, the original Verdansk map has been a fan-favourite amongst Warzone players. The map, which was inexplicably removed from the game by Activision last year, had a tweaked version of the map, Verdansk '84, for a limited period.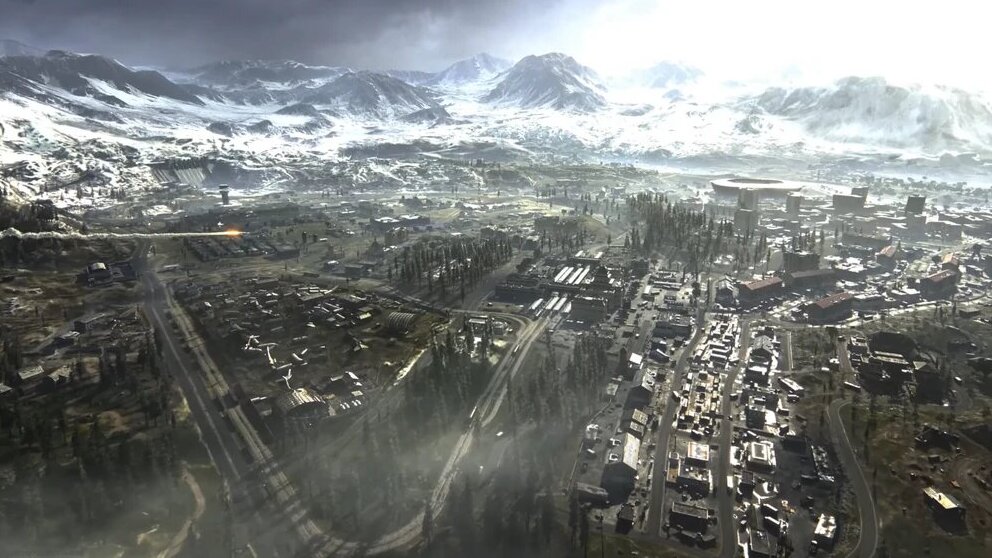 According to comments made by an Activision employee, this may change altogether as he revealed that a comeback might be in store for avid Verdansk fans. Regarding Warzone's future, Activison's Live Operations Manager, Alex Summers, disclosed that the original Verdansk map may be returning in 2023.
This discussion occurred during a LegionFarm livestream where Summers made the surprising announcement. "Verdansk will be coming back, but it will be coming back, you know, sometime next year. I don't wanna give too much away, but that map will be coming back on certain platforms sometime next year."
Summers' comments seemingly corroborate leaks that signalled an alternate version of the Verdansk map coming to Warzone Mobile. Prominent Call of Duty source, TheGhostofHope, first reported this new version of Verdansk back in March 2022, that the map will feature some notable changes for the mobile platform.
They outlined that Warzone players that the Verdansk map won't be the same as its PC and console counterpart. Furthermore, the map will borrow various Points of Interest (POIs) from the original map with a few new ones to scout.
Verdansk on Warzone Mobile is not the same Verdansk we played before on PC/Console. It's a mash up of certain POIs and new POIs. Looks pretty cool.

— Hope (@TheGhostOfHope) March 14, 2022
The responses from the Warzone community have been relatively mixed since Summers made these comments. One Warzone player commented on a Reddit post about which platforms players are likely to see the Verdansk map appear.
"I think at best, this means they will keep Verdansk on old Gen consoles as they've said Warzone 2 will be next-gen (now current Gen) and PC only. And there won't be inter Gen compatibility, so Warzone 2 and Warzone Legacy will be separate titles," Symester92 wrote.
Verdansk making a partial return next year to Warzone is encouraging news for players who had been anxiously waiting for its arrival. Nevertheless, the publisher has yet to fully confirm the comments made by one of its employees, which we'll continue to follow for the latest news and updates on this important development.
Check out our dedicated Call of Duty section for the latest news, updates, guides, esports coverage and more.
Featured image courtesy of Activision.
---
For more Call of Duty news, be sure to check out our dedicated section or some of our MW2 Guides & Tutorials below:
Modern Warfare 2 Guides - Jack Links Skin | Unlock All Operators | Check Server Status | Get Twitch Drops | Post-Credit Scene Explained | Unlock Gold Camo | Get Burger Town Operator | MGB Nuke | Unlock Every Weapon | All Killstreaks| Safe Code Locations|Check KD Ratio|XP Farm Trick|Chopper Gun Glitch|Weapon Tuning|Change Name Color|Hardcore Tier 1 Mode| Turn Off Crossplay|Steam Deck| Raid: Atomgrad | How To Play "Support A Team" | Unlock Orion Camo | Aim Assist Settings | 
Modern Warfare 2 Fixes & Issues-Best NVIDIA GeForce Drivers | Dev Error 6036 | MW2 Missing Items | Unlimited Tactical Sprint Bug | Stuck On Installing Bug | Display Name Not Allowed Bug|Gold Camo Not Unlocking|Voice Chat Not Working| Display FPS Counter | 
Best Modern Warfare 2 Loadouts -  Best Weapon Tier List |  M4 Loadout|  PDSW 528 Loadout|TAQ-V Loadout|M4 Loadout|Fennec 45| No Recoil M4 Loadout | SA-B 50 Loadout | Kastov-74U Loadout |