The release of Call of Duty: Vanguard brings an action-packed single-player campaign taking gamers back to the World War II era, to plenty of multiplayer maps and a plethora of weapons, and zombies. There are also achievements that players can grind out in all three sections of the game, across all platforms.
Those on PlayStation systems will hunt for trophies and by completing them all, earn the coveted platinum trophy. Gamers on Xbox consoles and PC will grind for achievements in COD Vanguard. 
Full COD Vanguard achievement & trophy list
Spoiler warning: Before we go any further, showcasing the full list of achievements and trophies for COD Vanguard, please note that some of the achievement names and descriptions do contain what some would consider spoilers.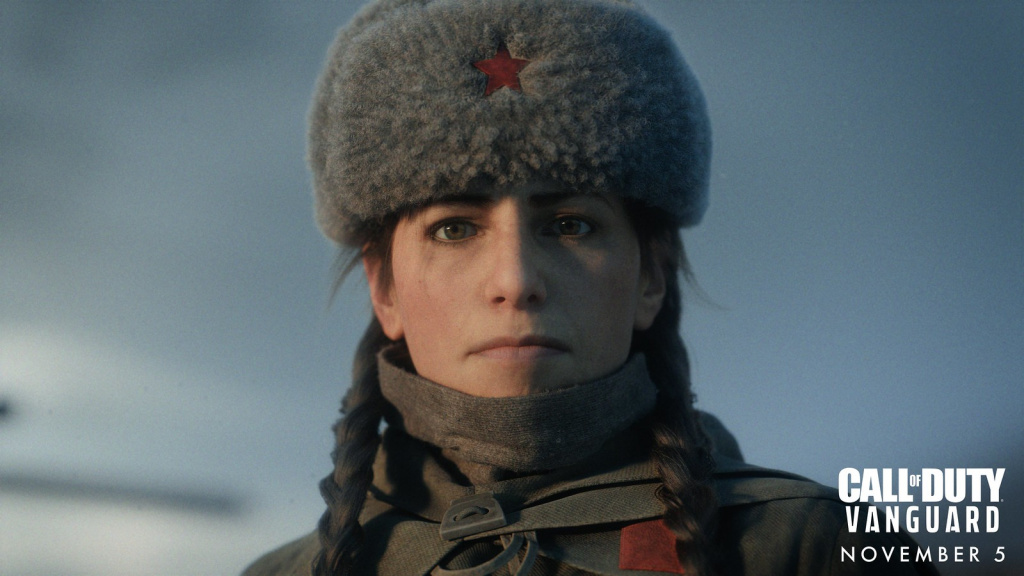 With the spoiler warning out of the way, let's take a look at all COD Vanguard achievements and trophies. To complete each one, players will have to complete the story campaign, slay thousands of zombies, and play a lot of multiplayer, to say the least.
There's also some gameplay hoops players will need to jump through, such as dying to their own grenade. There's even an achievement that tasks players to run through some breakable walls, so get those helmets on...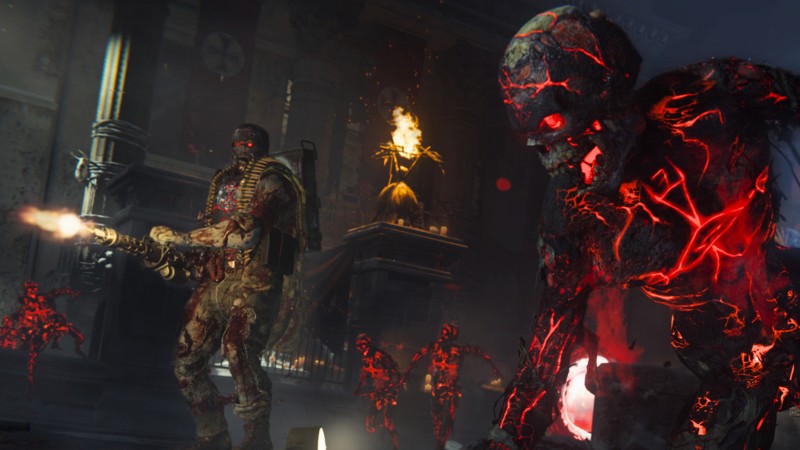 Check out the full list of COD Vanguard achievements and/or trophies below.
The Birth Of Special Forces - Get all Trophies/Achievements in Call of Duty Vanguard.
Phoenix Extinguished - Beat Call of Duty: Vanguard's Campaign on any difficulty.
The Tip of The Spear - Beat Call of Duty: Vanguard's Campaign on Veteran difficulty.
Did I Get 'Em? - In the Campaign, get 15 kills using Blind Fire.
Munition Magpie - In the Campaign, scavenge ammo from 15 enemy corpses within 3 seconds of killing them.
Gotta Try Them All! - In the Campaign, kill enemies with 15 different weapons throughout the game.
OH YEAH! - In the Campaign, Tactical Sprint through 5 Destructible walls.
F - In the Campaign, die by your own grenade's explosion.
Not Your Fairy Godmother - In the Campaign, throw back 15 grenades that would have killed or damaged your allies.
Couldn't Have Done it Without You - Watch the credits to completion.
Shot Caller - As Arthur, give 15 different commands to your allies.
Pop Goes The Nightingale - As Polina, kill 15 enemies immediately after emerging from a crawlspace.
Heightened Senses - As Wade, kill 15 enemies using his focus ability.
Pocket Full of Fun - As Lucas, use 4 types of lethal equipment, getting 3 kills with each.
Ticket Please - In Phoenix, kill 15 enemies while standing atop a train car roof.
Beware of Trains - In Phoenix, shoot a truck driver with a vehicle full of soldiers.
Actions Speak Louder Than Words - In Operation Tonga, protect Evans with quick reflexes.
Only You Can Prevent Friendly Casualties - In Operation Tonga, throw smoke from the anti-tank ditch to provide cover for the charge.
Legend In the Making - In Stalingrad, protect the Partisans without missing a shot.
Rain of Fire - In Stalingrad, hit a halftrack with a Molotov Cocktail.
Slow but Steady - In The Battle of Midway, help 5 threatened allies during a dogfight.
Duck and Dive - In The Battle of Midway, avoid getting hit by bullets during the first Dive-Bomb.
Untouchable - in Numa Numa Trail, avoid getting hit by the sniper.
Survivalist - In Numa Numa Trail, find Mateo without firing a bullet.
Bird of Prey - In Lady Nightingale, kill 5 snipers across the open field without getting hit by them.
Behind You - In Lady Nightingale, take out all of Steiner's troops in the department store using only takedowns.
That's Definitely Not A Knife - In the Rats of Tobruk, bring down the Stuka with a pistol, grenade, or rocket.
Pied Piper - In The Rats of Tobruk, lead the Rats through the desert without getting detected.
Leaving an Impression - In the battle of El Alamein, get run over by a tank.
She'll be Right Mate - In the battle of El Alamein, get twice as many kills as Des during the final defend.
Allies Together, Strong - In The Fourth Reich, use Leadership to help takedown a Jäger Mörder.
Order in Chaos - In The Fourth Reich, go through the level without any instances of friendly fire.
Leet Skills - Reach Level 55 in Multiplayer.
Hello There - Join a clan in Multiplayer.
Top of the Mountain - Reach max level with an Operator in Multiplayer (Base game Operators only).
Bling Pro 2.0 - Reach max level with a weapon (Base game weapons only).
Deal With The Devil - Equip 3 Covenants
Baker's Dozen - Sacrifice 13 Hearts
Thirst Quencher - Drink from all 5 Demonic Fountains in a single session
As Cold As Ice - Eliminate 10 zombies via melee that have been slowed by the Frost Blast Artifact
Shocking Behavior - Eliminate 10 zombies that were damaged by the Energy Mine Artifact
Escape Artist - While using the Aether Shroud Artifact, enter the Aether Shroud 5 times with less than 25% health
Hot Tempered - Eliminate 10 zombies while your damage is increased by the Ring of Fire Artifact
Death Dealer - Eliminate 2500 zombies with a PaP level 3 weapon
Grim Reaper - Eliminate 10,000 zombies
So there you have it, the full list of COD Vanguard trophies/achievements (depending on your platform) that players are able to complete across zombies, the campaign, and multiplayer.
Hopefully, those who wanted to avoid spoilers for the campaign took note of the spoiler warning at the start of this article.
Don't forget to check out our dedicated Call of Duty section for Vanguard news, loadouts, tier lists, leaks and much more.
Featured image courtesy of Activision.
---
For more Call of Duty news, be sure to check out our dedicated section or some of our MW2 Guides & Tutorials below:
Modern Warfare 2 Guides - Jack Links Skin | Unlock All Operators | Check Server Status | Get Twitch Drops | Post-Credit Scene Explained | Unlock Gold Camo | Get Burger Town Operator | MGB Nuke | Unlock Every Weapon | All Killstreaks| Safe Code Locations|Check KD Ratio|XP Farm Trick|Chopper Gun Glitch|Weapon Tuning|Change Name Color|Hardcore Tier 1 Mode| Turn Off Crossplay|Steam Deck| Raid: Atomgrad | How To Play "Support A Team" | Unlock Orion Camo | Aim Assist Settings | 
Modern Warfare 2 Fixes & Issues-Best NVIDIA GeForce Drivers | Dev Error 6036 | MW2 Missing Items | Unlimited Tactical Sprint Bug | Stuck On Installing Bug | Display Name Not Allowed Bug|Gold Camo Not Unlocking|Voice Chat Not Working| Display FPS Counter | 
Best Modern Warfare 2 Loadouts -  Best Weapon Tier List |  M4 Loadout|  PDSW 528 Loadout|TAQ-V Loadout|M4 Loadout|Fennec 45| No Recoil M4 Loadout | SA-B 50 Loadout | Kastov-74U Loadout |