Despite numerous changes in Warzone Pacific Season 1, the MAC-10 still remains one of the most reliable SMGs in the battle royale.
The SMG class in Warzone Pacific is now richer for six new Vanguard submachine guns, most of them being great choices for many cramped areas of Caldera, but the MAC-10, in our opinion, is one of the must-pick meta SMGs which will shine on locations such are the Mines, the Village, the Capital, and the Resort.
Regardless of some nerfs in previous seasons, this compact SMG boasts incredible mobility and impressive firepower, making it perfect for when you need to fight in locations that require nimbleness and quick reflexes.
And if you want to bring your SMG game to perfection, check out this meta MAC-10 loadout for Warzone Pacific Season 1.
Best MAC-10 loadout for Caldera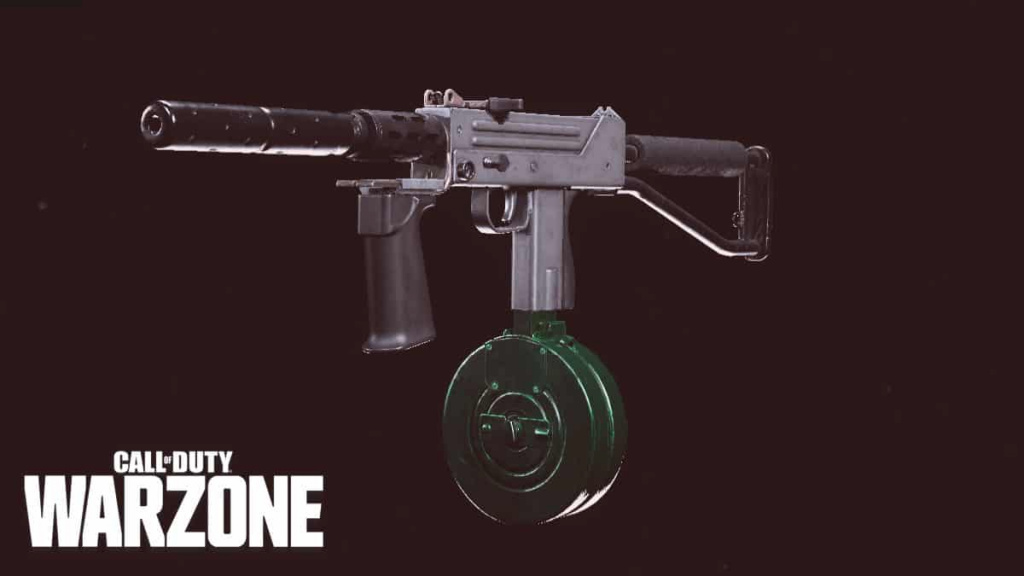 Muzzle: Agency Suppressor
Barrel: 5.9" Task Force
Magazine: STANAG 53 Rnd Drum Mag
Handle: Speed Tape
Stock: Raider
We will start with our Muzzle choice, the Agency Suppressor, which is pretty much a standard pick, offering both sound suppression and vertical recoil control to keep us on the target.
The 5.9" Task Force will provide us with a 50% boost to damage range, to make the weapon a bit more reliable in mid-range encounters, while also significantly improving bullet velocity. It will cost us some recoil control, but's that negligible compared to bonuses.
The STANAG 53 Rnd Drum Mag will give us a 66% bonus to ammo capacity and starting ammo, but we will reload a bit slower, and our ADS speed will be slightly decreased, which we will negate with the Speed Tape handle.
Finally, we always like to emphasize the importance of speed and mobility on Caldera, as the map is significantly larger and with more spacious areas, and that's why we opt for the Raider Stock, providing us substantial bonuses to Sprint-to-Fire time, aim walking movement speed and shooting move speed.
Best perks and equipment for MAC-10
in Warzone Pacific
Perk 1: E.O.D.
Perk 2: Overkill
Perk 3: Amped
Secondary: Swiss K31
Lethal: Semtex
Tactical: Heartbeat Sensor
We got with the Overkill perk as we think that you will need to combine the MAC-10 with a good sniper to cover long-range encounters, something like the Swiss K31 will work wonders for you. Since we're going with the double-primary build, the Amped perk is essential, letting us swap between the weapons faster.
Not much to say about the Heartbeat Sensor, its usefulness outperforms any other Tactical in the game, while the Semtex almost always lands where we want it to be thanks to the sticky effect. 
Excited about Caldera? Check out our dedicated Call of Duty: Warzone hub for all the latest news and guides.
Featured image courtesy of Activision Blizzard.