Call of Duty: Warzone Pacific Season 1 is here, and it brings over 40 new Vanguard weapons with it.
Things will never be the same; we said goodbye to Verdansk and are now jumping on Caldera, the deceptively beautiful island, but this will not be your summer vacation, rather a battle until the last man standing.
The new island is a mystery to the Warzone Pacific community and no one knows for certain what weapons will be the meta on Caldera, and that's why we advise you to use some of the well-tested and proven-to-work guns if you are not sure what class setup to use.
And while the MP40 is technically a new gun in Warzone, this incredibly fast SMG has positioned itself as a top tier weapon during the pre-season in Vanguard, and those qualities are showing on Caldera as well.
The Maschinenpistole 40 (the weapon's full name) is the perfect SMG for many cram-packed areas of Caldera, and with the proper attachments it can easily become the first gun players will demand nerfs for.
Best MP40 loadout for Caldera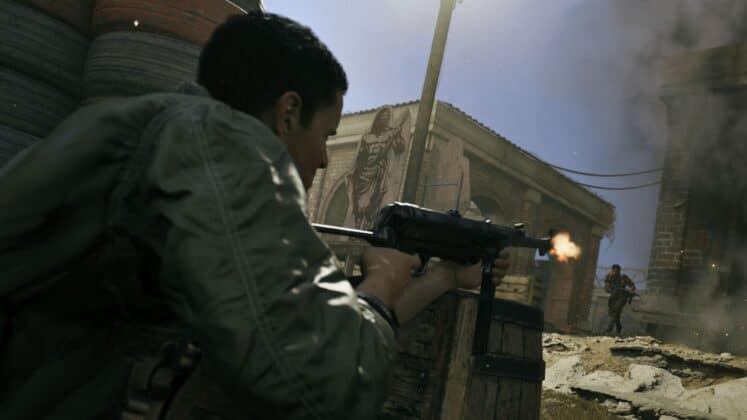 Use these attachments for the best MP40 class setup on Caldera in Warzone Pacific Season 1:
Muzzle: Recoil Booster
As the name suggests, it will make the weapon significantly easier to handle, which is especially important if you are planning to drop on some of the best landing locations on Caldera. It will considerably improve your fire rate while slightly decreasing accuracy.
Barrel: Krausnick 317MM 04B
This barrel will make the MP40 highly accurate and controllable while reducing scope sway and gun bob. We can not stress out enough how important is this attachment for the build, it will make our weapon much easier to use, at a cost of some hip-fire accuracy.
Optic: Slate Reflector
Great for mid-range and close-quarter combat, which we will do most often with the MP40 on Caldera.
Stock: Krausnick 33M Folding
This ultralight stock will make us more mobile, something you always need to have in mind on Caldera, which is a huge map.
Underbarrel: Carver Foregrip
The Carver Foregrip is a great option as it will further stabilize your control and boost hip-fire accuracy while making you slightly slower when it comes to ADS speed.
Magazine: 9mm 64 Round Drums
The biggest available ammo capacity will allow you to stay alive in prolonged gunfights, especially in tight situations where you simply have no time to take a break. Yeah, reloading times will be slower, but you will have all the time in the world once you kill the enemies.
Ammo Type: Lengthened
It provides increased muzzle velocity, which gives us a fighting chance if we are forced to engage from a distance.
Rear Grip: Fabric Grip
We go with the Fabric Grip here, mostly as a way to bring back some of that lost ADS speed, sprint-to-fire accuracy and to boost our hip-fire recoil recovery.
Perk 1: Brace
It adds small bonuses to initial accuracy and recoil, which will help to gain an upper hand when initiating engagement.
Perk 2: Fully Loaded
We simply love this kit, starting with full mags is never a bad thing.
And there you have it, the best MP40 loadout on Caldera for Warzone Pacific Season 1.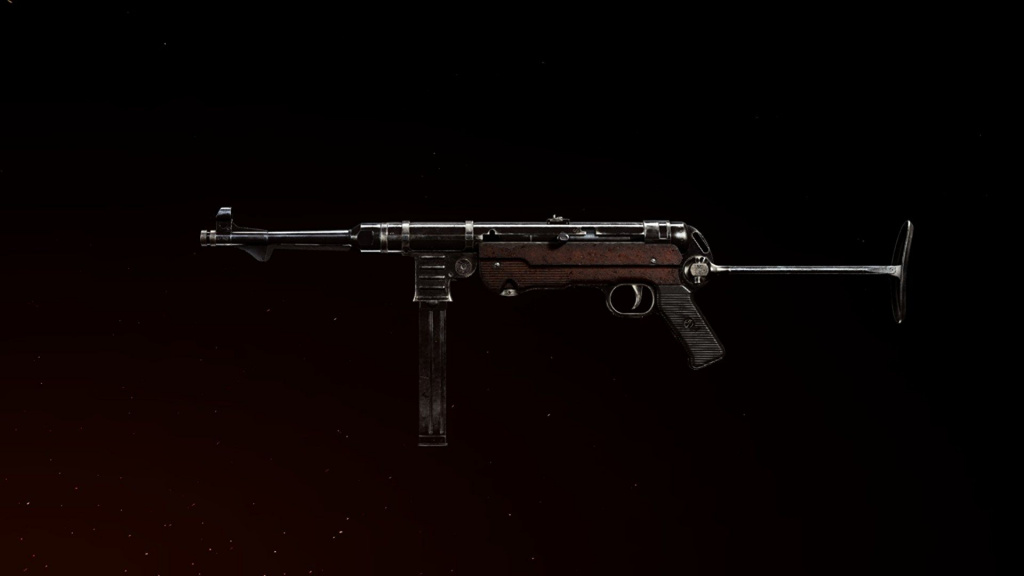 This build excels in numerous densely packed zones of Caldera, especially in those you will want to contest early in the game, like the Village, the Mines, or the Capital. 
Low recoil, high fire rate and max ammo capacity will help you eliminate several targets before needing to retreat and get ready for another fight.
Don't forget to check out our dedicated Call of Duty section for news, loadouts, tier lists, leaks and much more.
Featured image courtesy of Activision.