The long-awaited Call of Duty Warzone Season 5 patch is here and brings major changes to the game. Beyond the shiny new battle pass, there is also a slew of new additions, including new POIs, a new Gulag, several new modes, and two new powerful, high-calibre weapons.
Although there aren't any major balance changes, the introduction of new weapons is sure to trigger major changes in the meta. This means that you will need to update your loadout in order to continue your killing sprees out in Verdansk. Here is the best Swiss K31 Sniper loadout to use in Warzone Season 5.
The best Swiss K31 Sniper loadout in Warzone Season 5
The Swiss K31 was released in Season 3 and maintains its position as an S-tier weapon of choice in Season 5. It's considered a meta weapon and is comparable to the Kar96k in many respects but is typically used in close-range sniping.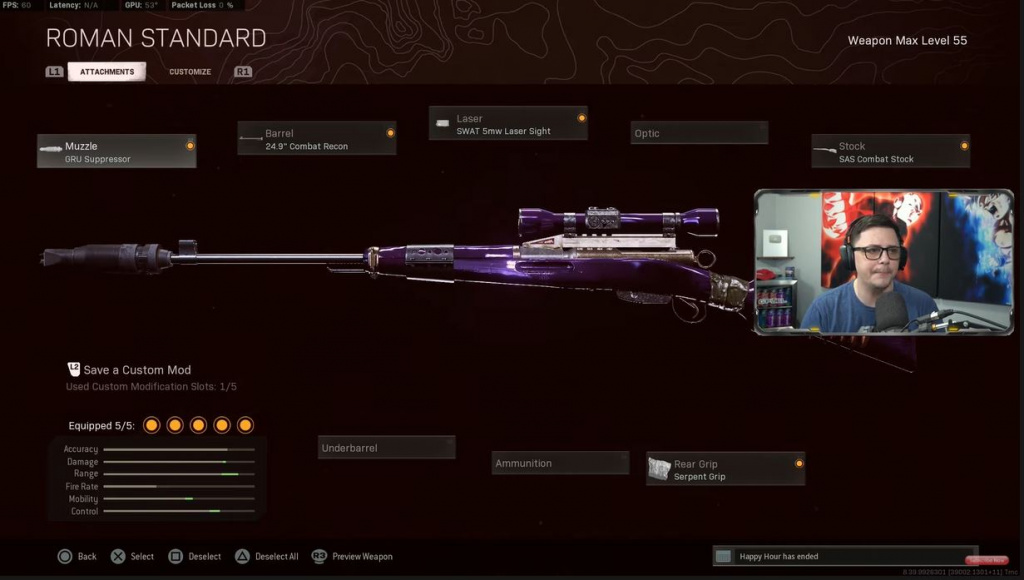 The following "straight-forward" loadout is based on JGOD's latest YouTube video, entitled: "Season 5 Top 10 Loadouts & Class Setups in Warzone", which you can watch at the end of this article.
Muzzle: GRU Suppressor
Barrel: 24.9" Combat Recon
Laser: SWAT 5mw Laser Sight
Stock: SAS Combat Stock
Rear Grip: Serpent Grip
The GRU Suppressor Muzzle is an integral attachment that provides total muzzle flash concealment and improves vertical recoil control by 8%. This attachment will also improve idle sway control by 30% so that we can also attach the 24.9" Combat Recon Barrel for a 31% boost in bullet velocity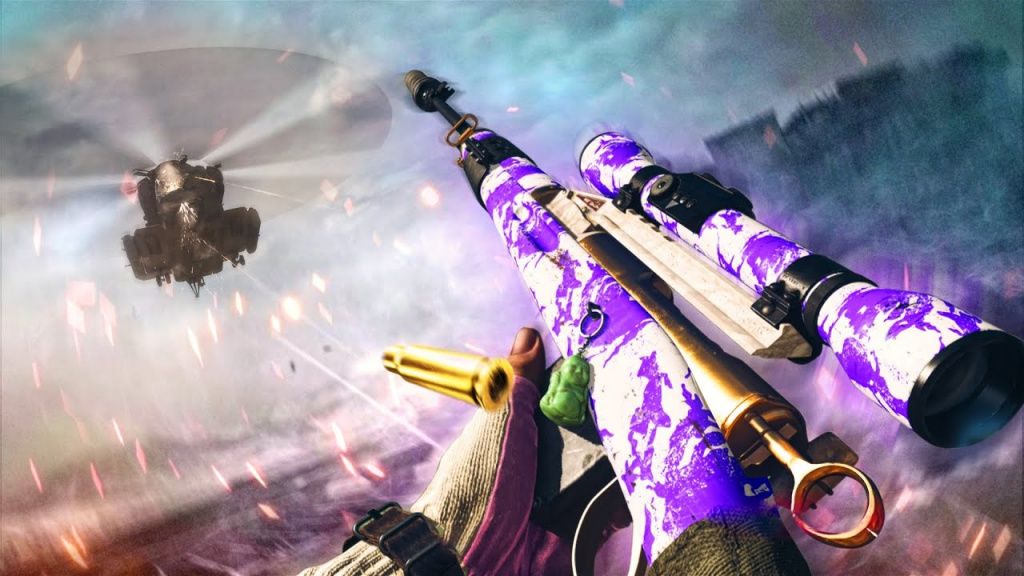 The SWAT 5mw Laser Sight is an integral pick that will allow us to maximize hipfire accuracy with a 50% boost, whilst moving in Verdansk or Rebirth Island. This does come at the slight expense of aim down sight (ADS) time though.
We can correct this by attaching the Serpent Wrap Rear Grip, which will increase ADS time by 14%. Lastly, we can improve mobility with the SAS Combat Stock. This attachment will bolster shooting move speed by 10% and aim walking movement speed by 50%.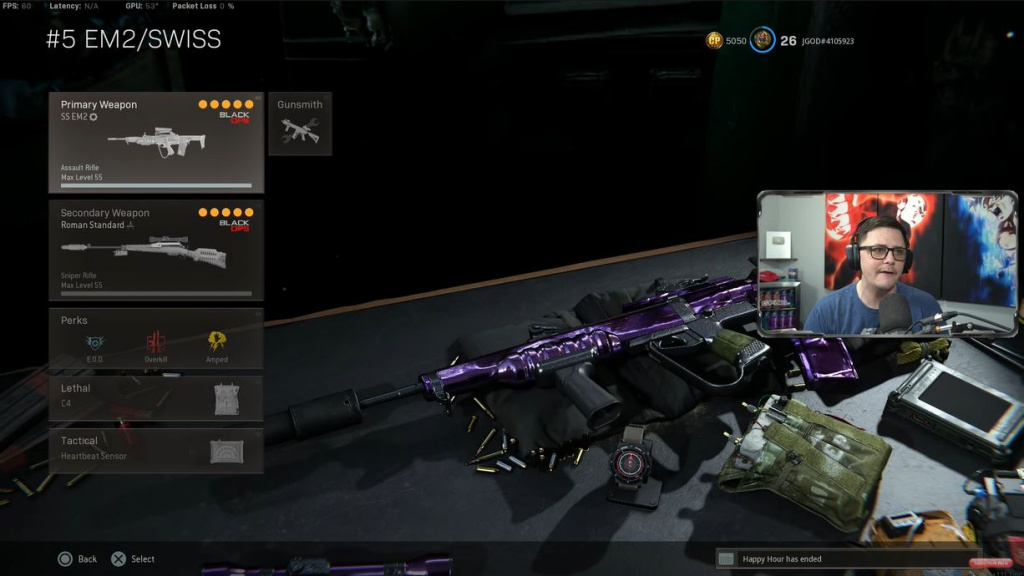 And there you have it, the best Swiss K31 loadout in Warzone Season 5. JGOD recommends that you pair this with the new EM2 as a Sniper Support and says that it is pretty much even with the AK47.
In his loadout, JGOD also selected the EOD, Overkill and Amped Perks. You can watch JGOD's video in its entirety, which includes several other loadouts and combinations that we have embedded for your viewing convenience below.
Want to know more about Warzone Season 5? Then check out our dedicated Call of Duty section, featuring guides, best loadouts, weapon tier lists and much more.
Header image via Activision.
---
For more Call of Duty news, be sure to check out our dedicated section or some of our MW2 Guides & Tutorials below:
Modern Warfare 2 Guides - Jack Links Skin | Unlock All Operators | Check Server Status | Get Twitch Drops | Post-Credit Scene Explained | Unlock Gold Camo | Get Burger Town Operator | MGB Nuke | Unlock Every Weapon | All Killstreaks| Safe Code Locations|Check KD Ratio|XP Farm Trick|Chopper Gun Glitch|Weapon Tuning|Change Name Color|Hardcore Tier 1 Mode| Turn Off Crossplay|Steam Deck| Raid: Atomgrad | How To Play "Support A Team" | Unlock Orion Camo | Aim Assist Settings | 
Modern Warfare 2 Fixes & Issues-Best NVIDIA GeForce Drivers | Dev Error 6036 | MW2 Missing Items | Unlimited Tactical Sprint Bug | Stuck On Installing Bug | Display Name Not Allowed Bug|Gold Camo Not Unlocking|Voice Chat Not Working| Display FPS Counter | 
Best Modern Warfare 2 Loadouts -  Best Weapon Tier List |  M4 Loadout|  PDSW 528 Loadout|TAQ-V Loadout|M4 Loadout|Fennec 45| No Recoil M4 Loadout | SA-B 50 Loadout | Kastov-74U Loadout |