One of the biggest issues currently plaguing the Call of Duty franchise is cheating. Really taking form with Call of Duty: Warzone, cheaters are using more hacks than ever before to circumvent Activision's anti-cheat software. This is an extremely serious problem that's becoming worse by the day. Streamer Nickmercs even interviewed a hacker recently only to find out that some cheaters only do it because of Activision's inability to stop the issue.
Well, whether Call of Duty developers like it or not, the problem has spread to Black Ops Cold War. However, what makes this arguably more problematic is the fact that the game is only in beta form. With the full release still a few weeks away, who knows how worse the issue could get. 
Hacking has made its way to Black Ops Cold War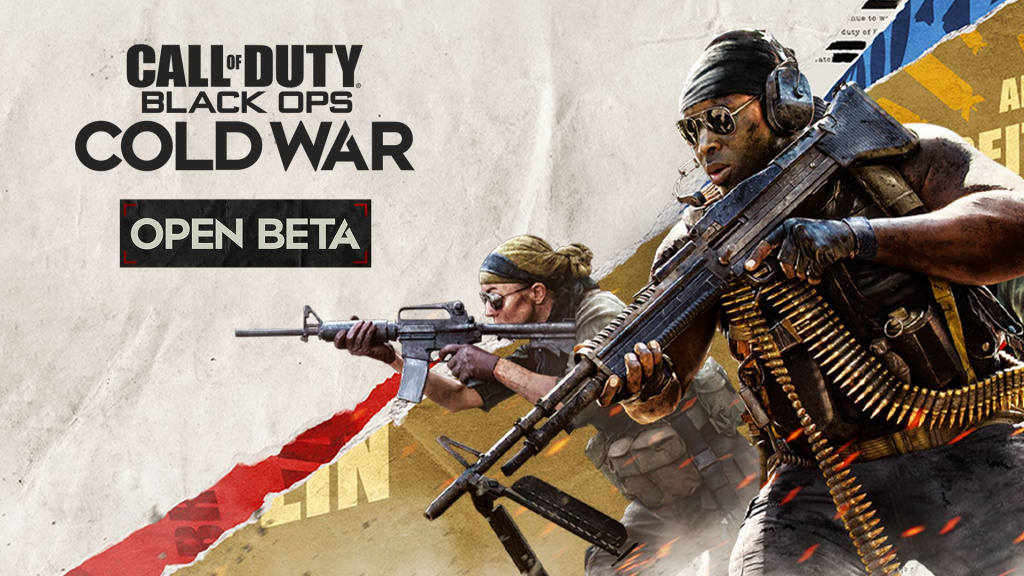 (Picture: Treyarch)
There was an expectation that the cheating problem would continue into Black Ops Cold War. However, it's doubtful that many people thought they would see hackers on the second day of the PC beta. While it's currently not as bad as Warzone, some lobbies featured some blatant hackers. 
It's unclear if Treyarch has an anti-cheat software implemented at the moment. There's been no mention of any such software by the developers but presumably, there's something in place to stop cheating. However, hacking websites are getting proficient at developing cheats that go undetected by most software of that nature. 
For example, a recent Reddit post surfaced that showcased an extremely obvious hack in a Black Ops Cold War.
The cheater is using one of the most outlandish hacks seen in Call of Duty. They don't miss any bullets and transport from one side of the map to the other in a millisecond. This was just one of the many clips that have popped up over the past couple of days. 
While the problem mainly rests on the PC side of things, cheat developers are coming up with ways for console players to get in on the action. According to YouTuber PrestigeIsKey, he's heard of hacks being placed on USB dongles and then applied directly to a console. 
Activision absolutely needs to nail down a solution before this problem becomes too widespread like it is in Warzone. Black Ops Cold War is in a fragile state as it is and the last thing the game needs is an influx of cheaters. 
---
For more Call of Duty news, be sure to check out our dedicated section or some of our MW2 Guides & Tutorials below:
Modern Warfare 2 Guides - Jack Links Skin | Unlock All Operators | Check Server Status | Get Twitch Drops | Post-Credit Scene Explained | Unlock Gold Camo | Get Burger Town Operator | MGB Nuke | Unlock Every Weapon | All Killstreaks| Safe Code Locations|Check KD Ratio|XP Farm Trick|Chopper Gun Glitch|Weapon Tuning|Change Name Color|Hardcore Tier 1 Mode| Turn Off Crossplay|Steam Deck| Raid: Atomgrad | How To Play "Support A Team" | Unlock Orion Camo | Aim Assist Settings | 
Modern Warfare 2 Fixes & Issues-Best NVIDIA GeForce Drivers | Dev Error 6036 | MW2 Missing Items | Unlimited Tactical Sprint Bug | Stuck On Installing Bug | Display Name Not Allowed Bug|Gold Camo Not Unlocking|Voice Chat Not Working| Display FPS Counter | 
Best Modern Warfare 2 Loadouts -  Best Weapon Tier List |  M4 Loadout|  PDSW 528 Loadout|TAQ-V Loadout|M4 Loadout|Fennec 45| No Recoil M4 Loadout | SA-B 50 Loadout | Kastov-74U Loadout |