It's safe to say that the Black Ops Cold War Open Beta hasn't gone according to plan. There are
several major issues
that Treyarch needs to fix before the full release of the game on 13th November. While one specific problem isn't at the top of the list, it certainly needs some addressing to make Black Ops Cold War a better game.

Black Ops Cold War's beta has not been without its issues. (Picture: Activision Blizzard)
That problem would be with the current aim assist, which is in a strange state during the beta. 
Basically, the aim assist in Cold War is backwards. It feels extremely strong but whenever you try and combat it, your weapon goes all over the place and not on target.
YouTuber Drift0r has recently discussed how Treyarch can fix this issue moving forward and some tips on how you can aim a little better for the time being. 
The aim assist problem in Black Ops Cold War
Anyone who's played the beta for an extended period of time has most likely run into some the inconsistencies with the aim assist.
One second it feels like your weapon is in the perfect spot and then the next you're completely off-target.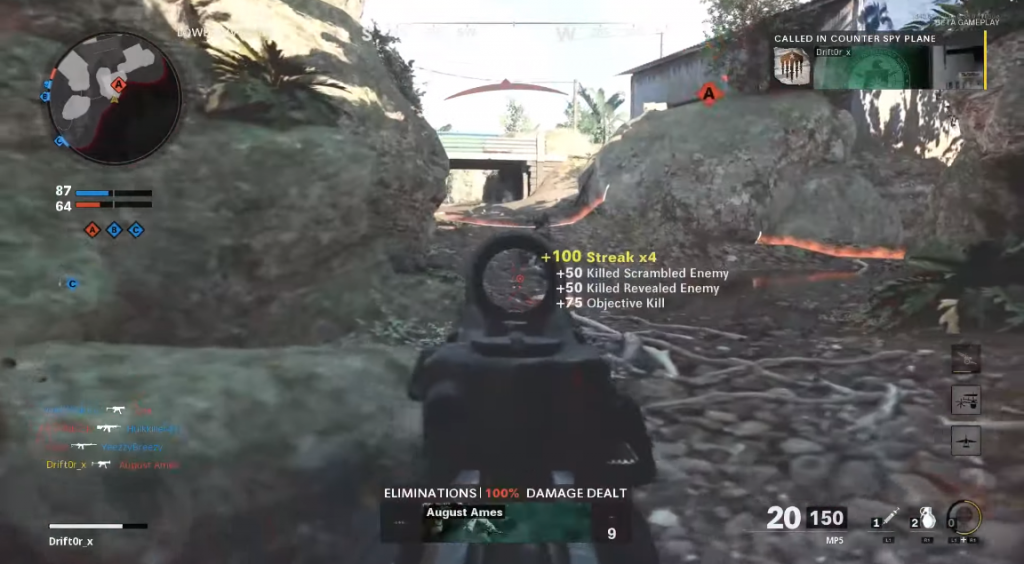 Some feel Black Ops Cold War's aim assist needs a lot of work. (Picture: Drift0r)
Well, Drift0r claims that this is because most players try and fight the aim assist to line up their shot. 
The YouTuber goes on to explain a way that he's used to combat this strange system. Derived from fellow YouTuber EliteShot's recent tweet, Drift0r states that "the less you fight the aim assist, the better and more accurate you are."
After 13 hours of playing #ColdWar straight I've learned a few things... You need to prepare and make thoughtful decisions, don't just rush around. ADS MORE, you can't fight the aim assist, you have to let go or else you're going against an invisible clunky force field. Practice!

— EliteShot #FaZe5 (@iEliteShot) October 9, 2020
Basically, you need to let the aim assist do the majority of the heavy lifting when it comes to aiming. If you don't make as many minor adjustments while shooting at an enemy, your gun is more likely to remain on target.
However, this shouldn't be the case. You should be able to aim your weapon and still receive the correct aim assist.
In order to fix this dilemma, Drift0r suggested Treyarch simply copy Modern Warfare's aim assist options. These options included several different aim assist methods, ranging from standard to experimental to enhanced.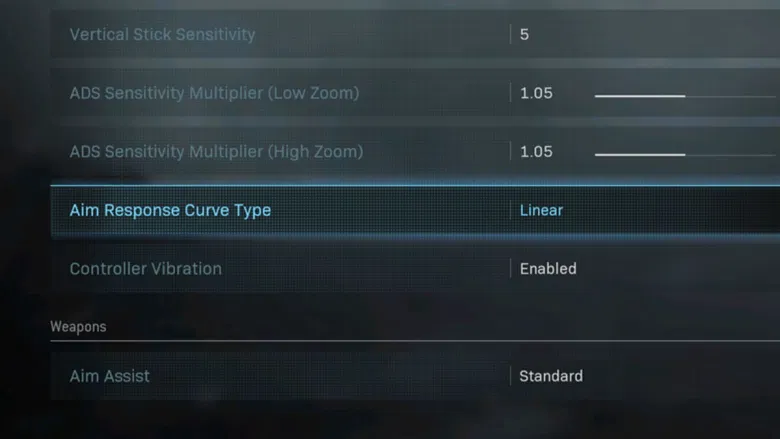 COD: MW gives players a number of options when it comes to aim assist. (Picture: Activision Blizzard)
This system gives players the freedom to decide how their specific aim assist helps them when in battle. 
If you want to hear Drift0r's thoughts on the Black Ops Cold War beta and the issues aim assist such the video below. He begins talking about the aim assist dilemma at 13:09.
While aim assist is an issue right now players will hope that by the time the game gets its full release on 13th November things will look and feel very different.