After
showcasing the campaign
, Activision has given the multiplayer portion of Call of Duty: Black Ops Cold War the spotlight. 
Developed by Treyarch and Raven Software, Black Ops Cold War looks to push Call of Duty multiplayer into a number of new directions, with bigger battles, new modes and heightened customisation. 
After the multiplayer reveal, here's everything you need to know about Call of Duty: Black Ops Cold War's competitive suite. 
New maps
Maps in Black Ops Cold War take players around numerous locations, including Miami, Moscow, Angola, Uzbekistan and the North Atlantic.
The latter sees players battle in open waters across huge ships and boats. You can check out the confirmed map list so far below. 
Crossroads
Armada
Miami
Satellite
Moscow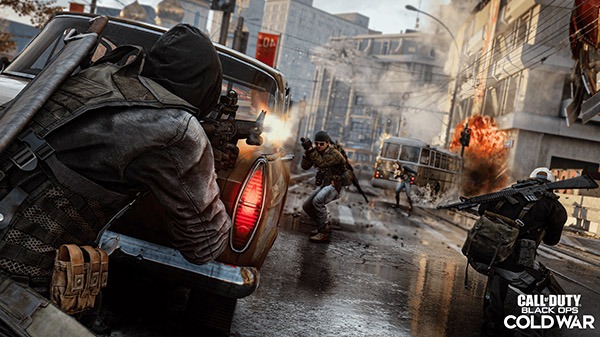 New maps promise bigger, more varied battles (Picture: Activision) 
New modes
The usual suspects of Team Deathmatch, Domination, Search and Destroy, and Hardpoint will all return in Black Ops Cold War - although there's some exciting new additions in the mix. 
Control will return after making its debut in Black Ops 4, while two new modes in VIP Escort and Combined Arms Domination were also revealed.
VIP Escort is a 6v6 game mode where one player is randomly selected as the VIP. The opposing team has to take out the VIP, while the other team has to protect. If you become the VIP, you're only equipped with a handgun, so you're forced to rely on your teammates. 
Combined Arms Domination is where you'll have 12v12 match-ups, instead of Ground War's 32v32 matches, filled with vehicles and more chaos. There'll be more Combined Arms modes at launch too. 
If that wasn't enough, there's also the addition of Fireteam, which is touted as an objective oriented mode for 40 players split into 10 teams in squads of four. 
Team Deathmatch
Domination
Search and Destroy
Kill Confirmed
Zombies
Control
Hardpoint
VIP Escort
Combined Arms Domination
Fireteam
Weapons
As you'd expect, weapons aren't quite as flashy as Modern Warfare's - with many classic rifles making a comeback. Here's the full list of confirmed weapons. 
Assault Rifles
SMGs
Tactical Rifles
Light Machine Guns
Sniper Rifles
LW3-Tundra
Pellington 703
Secondary
Pistols 
Shotguns
Launchers
Create-a-Class changes
In Black Ops Cold War, players choose a primary weapon, secondary weapon, one tactical equipment, one lethal equipment, one field upgrade, three perks and a wildcard which allows you to break certain rules of loadouts - ranging from equipping an extra three perks to additional attachments.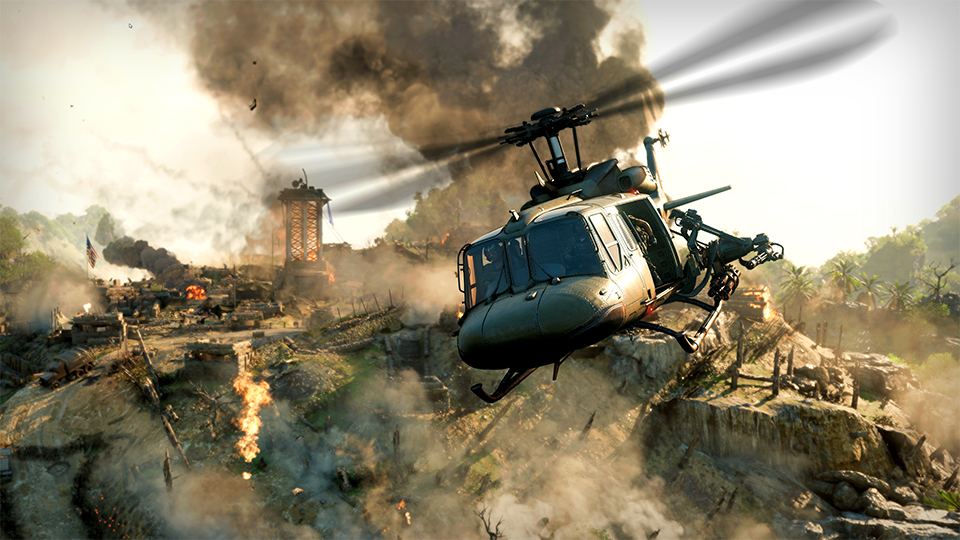 Black Ops Cold War guns for chaos (Picture: Activision)
The Gunsmith from Modern Warfare also returns which allows you to customise your weapon, with seven attachments slots available to pick for each weapon, although the developers boasted the biggest amount of customisation yet. 
It also features more detailed stats so you can see how each attachment affects your weapon - so you can craft the perfect gun. 
Scorestreaks
Instead of Killstreaks, Scorestreaks will be featured in Black Ops Cold War. While you would previously lose a streak after you die, here you'll gradually accumulate points through kills and completing objectives. Earning multiple kills will also boost a multiplier, so you're still incentivised to string kills in one life. 
To counter any chances of spamming, Treyarch have also tied this Scorestreaks to a cooldown timer - so it should restrict players from using them too often. 
Anything else?
The traditional mini-map will also be returning for Black Ops Cold War which was controversially absent from Modern Warfare, while Specialist characters seen in Black Ops 4 have been ditched. 
When does Call of Duty: Black Ops Cold War release?
Black Ops Cold War releases on 13th November on PlayStation 4, Xbox One and PC.
If you fancy trying it out beforehand, there's also a beta available to those who digitally pre-order the title - which starts on 8th October on PlayStation 4.