Call of Duty: Black Ops Cold War has received its first full-length trailer, confirming it will release on 13th November. 
After teasing a worldwide reveal within Warzone, players were rushed to the Stadium where a trailer for the new title opened on screens - showcasing the campaign for the first time. 
The game is a direct sequel to the original Call of Duty: Black Ops, and will also feature multiple endings to the campaign, while missions can also be played in different ways varying from stealth to all-out warfare. 
The trailer also shows the game spanning a timeframe between 1968 to 1981, while showing US President Ronald Reagan in digitally replicated form. 
Interestingly, this will also be the first Call of Duty where you'll be able to create a character for the campaign. The single-player campaign has been developed by Raven Software, while co-developer Treyarch handled the multiplayer portions. 
A synopsis for the campaign reads: "Black Ops Cold War will drop fans into the depths of the Cold War's volatile geopolitical battle of the early 1980s. Nothing is ever as it seems in a gripping single-player campaign, where players will come face-to-face with historical figures and hard truths, as they battle around the globse through iconic locales like East Berlin, Vietnam, Turkey, Soviet KGB headquarters and more."
Zombies will also be back for Black Ops Cold War, while Warzone content from Modern Warfare will carry over (via CharlieIntel) with the new release - meaning players won't have to worry about any progress on Warzone resetting. 
If you pre-order the title, you'll get open beta early access (with PlayStation players given access first), along with the Frank Woods operator and an assault rifle weapon blueprint in Modern Warfare and Warzone. 
An Ultimate Edition for Call of Duty: Black Ops Cold War also comes with a Land, Sea and Air pack (three operator skins, three vehicle skins and three weapon blueprints) and access to the Season 1 Battle Pass Bundle with 20 tier skips.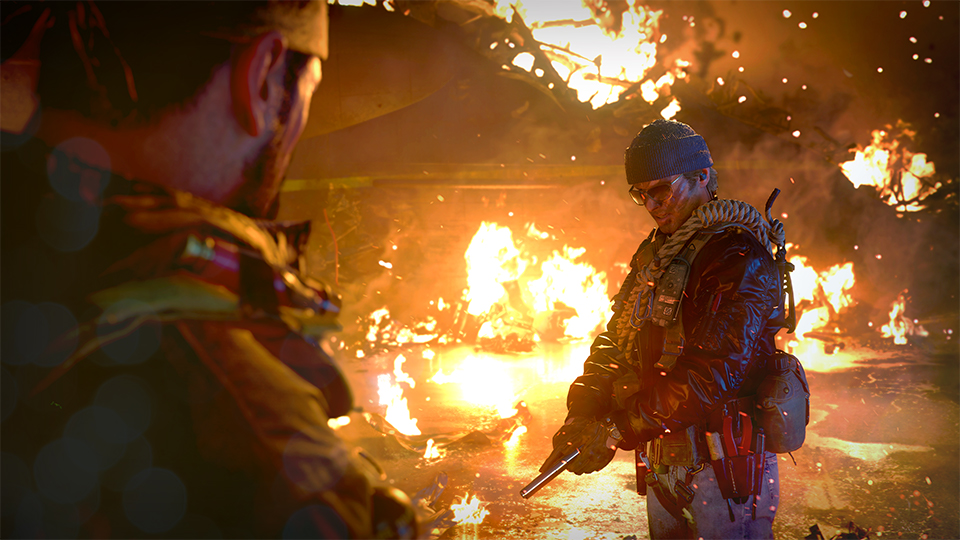 Call of Duty: Black Ops Cold War arrives in November (Picture: Activision) 
The standard edition costs £49.99 while the Ultimate Edition is priced at £79.99.
While this mostly showcases the campaign, a multiplayer reveal for Call of Duty: Black Ops Cold War is set for 9th September, with more details expected on Gamescom Opening Night Live tomorrow too. 
Call of Duty: Black Ops Cold War releases 13th November on PlayStation 4, Xbox One and PC.