Call of Duty: Modern Warfare Season 4 was released today, after a week of justifiable delays, and with it fans of the game got
get their hands-on new weapons
like the Fennech SMG, new features and game modes for Warzone and three brand new maps for MW. 
More content as the season progressed was always expected but Infinity Ward has decided to keep the hype up by announcing exactly what that will be introducing to the game during Season 4 detailed in a developers blog.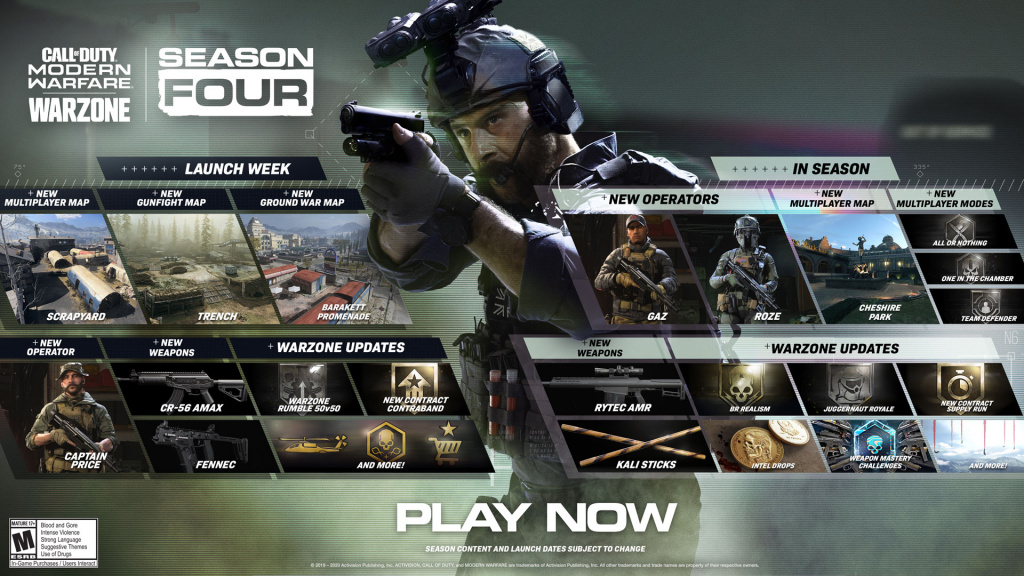 (Picture: Infinity Ward)
Alongside this, they also dropped the Modern Warfare Season 4 trailer which features everyone's favourite Call of Duty character - Cpt. Price.
Take note the following features and additions to the game have no set release date, all we know is that they will be patched in at some point during Season 4.
New Warzone Game Modes
Season 4 will see the introduction of three new Warzone game modes, we already have the new 50v50 Warzone Rumble as part of the Day 1 release but added to that there will be a BR Realism mode and Juggernaut Royale.
BR Realism will make Warzone play similar to the standard multiplayer mode, with minimal HUD and headshots will be extra deadly.
Juggernaut Royale will be a much bigger departure from the default game mode. Three airdropped care packages will be randomly dropped into Verdansy - inside - the Juggernaut suit. This suit will give you more health, a mini-gun and even your very own soundtrack.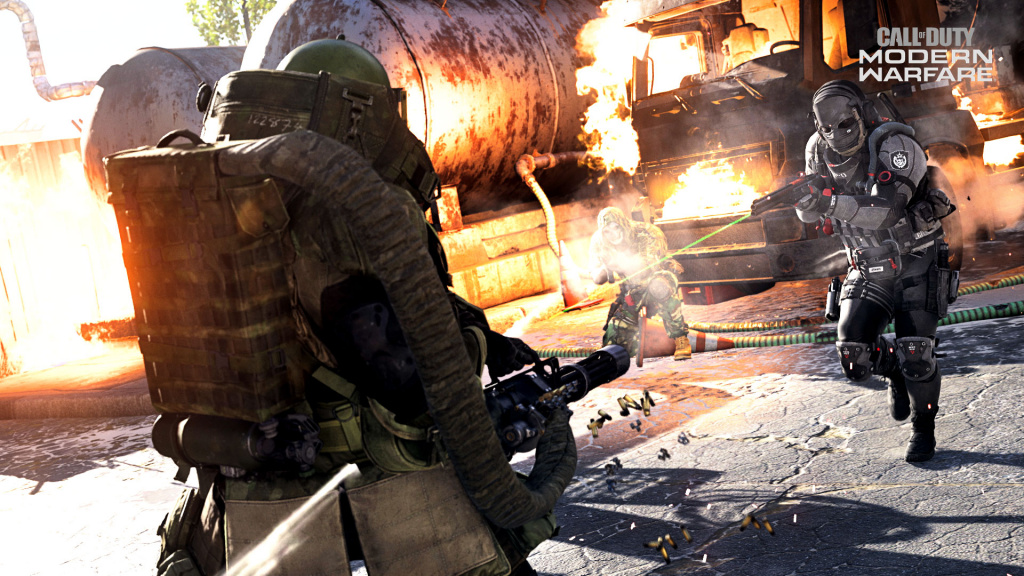 (Picture: Infinity Ward)
You will get zero-fall damage when donning the suit and when you land you will send out a seismic shock that will damage opponents in the area. If you die and lose the Juggernaut, another will drop into the map meaning that at any one time three of these OP monsters will be roaming the server.
New Weapons - Rytec AMR and Kali Sticks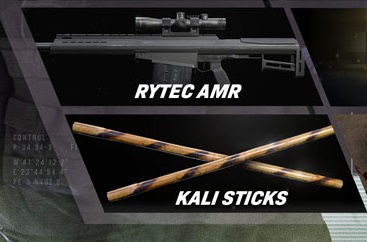 (Picture: Infinity Ward)
At least two new weapons will be coming to Modern Warfare and Warzone, one the Rytec AMR a semi-automatic marksmen rifle with what looks like a considerable-sized magazine. Then there is the Kali sticks, they look like chopsticks but we can only imagine they are quite a bit more deadly than that. Possibly a throwable?
New Game Modes and Maps for Modern Warfare
Across the course of the season, Modern Warfare will get three new game modes, including the search and secure-esque 'Team Defender', and two Deathmatch modes in the form 'One in the Chamber' and 'All or Nothing'
Alongside the three new maps at launch, at least one more is expected during the season. Chesire Park looks to be set in and around an English stately-home and should provide a good environment for some intense CQB. 
Two new Operators & free weekend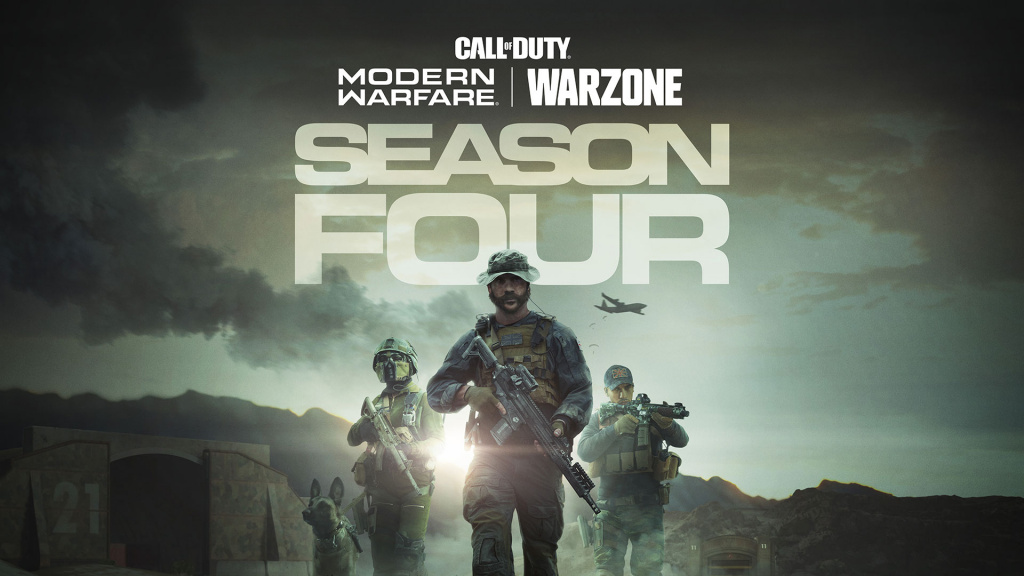 (Picture: Infinity Ward)
Captain Price was the headline grabber but there will be another two agents joining him this season. Sgt. Kyle 'Gaz' Garrick makes a return. This British Special forces officer is a demolition and covert surveillance expert according to the devs, which makes us think that if he can't find a target he just blows them up - the COD way.
The other is Roze, an ex-Ranger in the U.S Army. Born and raised amongst the Colorado Mountains, she is a natural hunter.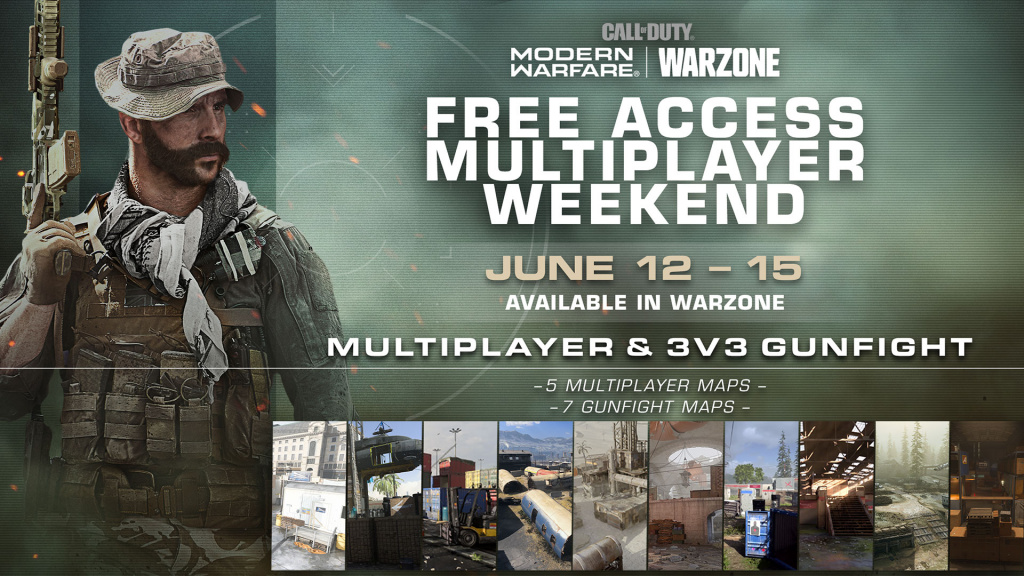 (Picture: Infinity Ward)
Infinity Ward also announced a free weekend for those that only have Warzone and not the pay-for Modern Warfare. Starting on the 12th June and running until the 15th players will be able to play the Multiplayer and 3v3 Gunfight game mode.