Call of Duty: Black Ops Cold War features one of the best weapon balances the franchise has ever seen. Every class of weaponry has at least two or three guns that can dominate the battlefield. However, one category that's often overlooked is the Tactical Rifles.
Usually tossed aside by the community, Tactical Rifles are a little different in Black Ops Cold War. The class features some guns that can easily be assault rifles with the right attachments. This is especially true with the classic M16. With the correct loadout, you'll be able to run around any map with the M16 in hand and obliterate any opposition that stands before you. 
Best M16 loadout in Black Ops Cold War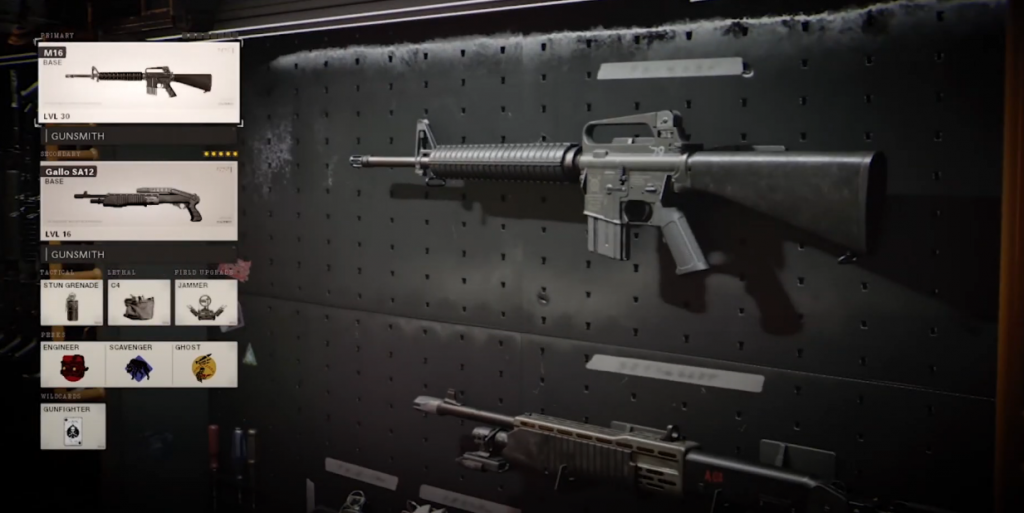 (Picture: Treyarch)
Any veteran of Call of Duty knows what the M16 is capable of. Known for its reign of terror in Modern Warfare Remastered, the rifle can be one of the deadliest weapons on the battlefield. 
A three-shot burst tactical rifle, there are certain attachments that help you kill enemies quicker from both short and long-range. Of course, the point of any rifle is to inflict damage at longer ranges, so that's what the recommended loadout for the M16 will reflect. YouTuber T3RROR uploaded a terrific video that showcases this specific loadout. 
Muzzle: Muzzle Brake 5.56
Barrel: 16" Strike Team
Underbarrel: Marshal Foregrip
Stock: Sprint Pad
Magazine: 45 Round Speed Mag 
A truly balanced loadout, there's not too many areas this M16 won't excel in. Your fire rate is bumped up with the 16" Strike Team barrel, your recoil is managed well by the Muzzle Brake and Marshal Foregrip, and your close-up sprint out time is reduced with the Sprint Pad Stock. 
Rounding out the loadout is the 45 Round Speed Mag. While you never want to miss shots, this magazine comes in handy if you happen to miss a couple of bursts when trying to take down more than one enemy. 
---
For more Call of Duty news, be sure to check out our dedicated section or some of our MW2 Guides & Tutorials below:
Modern Warfare 2 Guides - Jack Links Skin | Unlock All Operators | Check Server Status | Get Twitch Drops | Post-Credit Scene Explained | Unlock Gold Camo | Get Burger Town Operator | MGB Nuke | Unlock Every Weapon | All Killstreaks| Safe Code Locations|Check KD Ratio|XP Farm Trick|Chopper Gun Glitch|Weapon Tuning|Change Name Color|Hardcore Tier 1 Mode| Turn Off Crossplay|Steam Deck| Raid: Atomgrad | How To Play "Support A Team" | Unlock Orion Camo | Aim Assist Settings | 
Modern Warfare 2 Fixes & Issues-Best NVIDIA GeForce Drivers | Dev Error 6036 | MW2 Missing Items | Unlimited Tactical Sprint Bug | Stuck On Installing Bug | Display Name Not Allowed Bug|Gold Camo Not Unlocking|Voice Chat Not Working| Display FPS Counter | 
Best Modern Warfare 2 Loadouts -  Best Weapon Tier List |  M4 Loadout|  PDSW 528 Loadout|TAQ-V Loadout|M4 Loadout|Fennec 45| No Recoil M4 Loadout | SA-B 50 Loadout | Kastov-74U Loadout |