In the penultimate home series event, Dallas Empire continued to cement their credentials as arguably the best team in the Call of Duty League. 
As we step closer to the playoffs, teams are battling for their final points to earn a better qualifying spot within the CDL standings. 
This led to even bigger wins and heightened frustrations. For Seattle Surge, it was unfortunately the latter - suffering online issues resulting in a controversial loss against London Royal Ravens. 
The home team however had a promising sprint, making their way to Championship Sunday with plenty of positive thrust behind them. They were taken off-guard though by an impressive Paris Legion, who seemed to have found a second wind to pull off a reverse sweep and earn a place in the final. 
They were faced by a formidable Dallas Empire, who already asserted their dominance against Florida Mutineers in the semi-final. 
While many hoped underdog Paris Legion would put up a fight, Dallas Empire simply proved too dominant from the outset - winning Hardpoint with an impressive 250-145 lead. 
This continued throughout both Search and Destroy and Domination for a comfortable 3-0 victory - earning Dallas Empire their third home series title.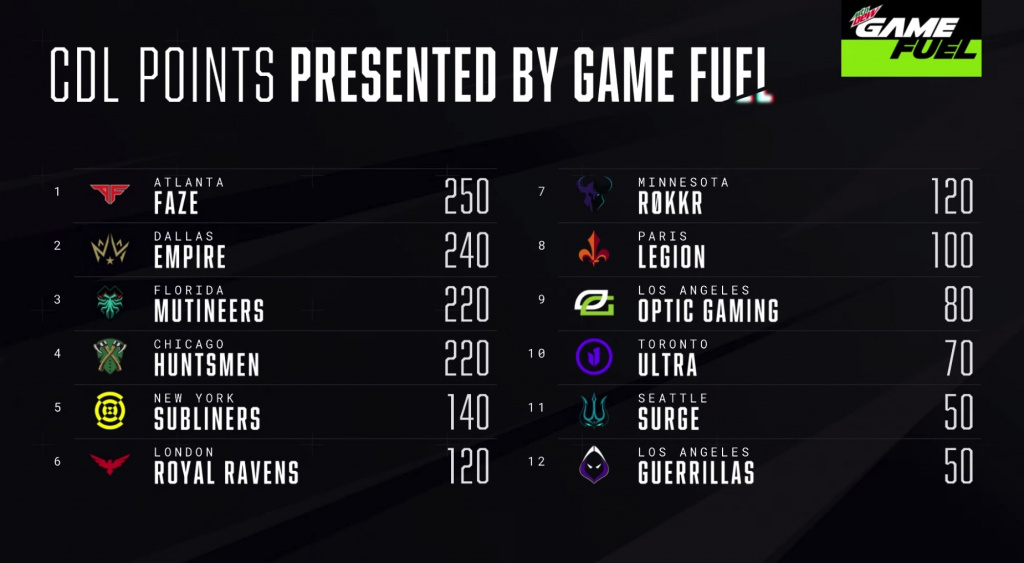 The current CDL standings (Picture: CDL) 
While they were the favourite to win the tournament, it's still an example of Dallas Empire's consistency throughout the league, which could be their key to taking the Championship title in August. 
The final home series for Toronto Ultra however looks set to be one of the most brutal - with all four major teams Dallas Empire, Chicago Huntsmen, Atlanta FaZe and Florida Mutineers set to compete. 
The Call of Duty League continues with the Toronto Ultra Home Series on Friday 24th July.