The Call of Duty League has come under scrutiny over
online issues once again
, with Seattle Surge at the centre of the controversy. 
During the team's match against London Royal Ravens in the first day of their home series, Seattle Surge player Josiah "Slacked" Berry's internet connection cut out when the team held the lead 60-37 in a crucial Hardpoint round. 
It was especially crucial as London Royal Ravens were leading the series 2-1 at this stage, and only had to secure the round to take the entire match. 
While many viewers noticed Slacked had seemingly been removed and expected the round to be replayed, the Call of Duty League decided to let the match results stand - with London Royal Ravens eventually winning to take the series 3-1 with a 250-77 victory. 
Slacked gave further clarification on what happened after the match, explaining on Twitter how the league stated he's "responsible for his own internet" in response to his lag woes. 
The frustration spread to teammate Sam "Octane" Larew, who branded the league an "abomination" and "horrible" over the decision. 
"Literally our most important series of the year and we can't play it because the Call of Duty League decided we can't replay a tied Hardpoint this league suuuuuuuuucks," Octane wrote. 
"This is standing as it was a player error"

-CDL

— Surge Octane (@OctaneSam) July 17, 2020
LITERALLY OUR MOST IMPORTANT SERIES OF THE YEAR AND WE CANT PLAY IT BECAUSE THE CALL OF DUTY LEAGUE DECIDED WE CANT REPLAY A TIED HARDPOINT THIS LEAGUE SUUUUUUUUUUUUUUUUUUCKS

— Surge Octane (@OctaneSam) July 17, 2020
Octane also indicated his comments had earned him another fine from the Call of Duty League, after he previously expressed his frustrations from a prior incident with Atlanta FaZe.
A number of Octane's tweets have since been deleted, with all signs pointing towards more fines for the CDL star. 
While Slacked can't be blamed for his internet disconnecting, the CDL can't exactly be blamed either for applying their rules - even if it does seem unfair in this instance.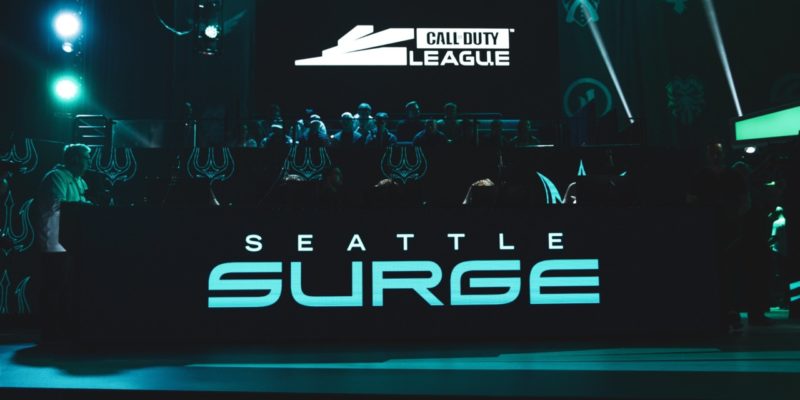 Seattle Surge have been very unlucky throughout the CDL (Picture: CDL) 
The London Royal Ravens Home Series is also pivotal for Seattle Surge's chances of landing a top eight placement in the final standings, so we'll have to see whether they can pull back some points across the weekend. 
You can check out the Call of Duty League streaming on YouTube.