After a short hiatus, the Call of Duty League returned in a new online format which may, judging by this Dallas Home Series, shake up who are the dominant teams. 
Chicago Huntsmen and Dallas Empire were the favourites heading into the Dallas Home Series - especially following the latter's series win in Los Angeles - and it appeared both teams were on track to meet in Sunday's final after dominating the opening two days. 
Before they could get there however, Chicago Huntsmen and Dallas Empire had to take down Florida Mutineers and Minnesota ROKKR respectively, who had both clawed their way back from the loser's bracket to secure places in the semi-finals. 
It seems Florida's controversial decision to bench Preston "Prestinni" Sanderson in favour of Maurice "Fero"  Henriquez is paying off too, who largely managed to look dominant against Chicago Huntsmen in their semi-final to win 3-1.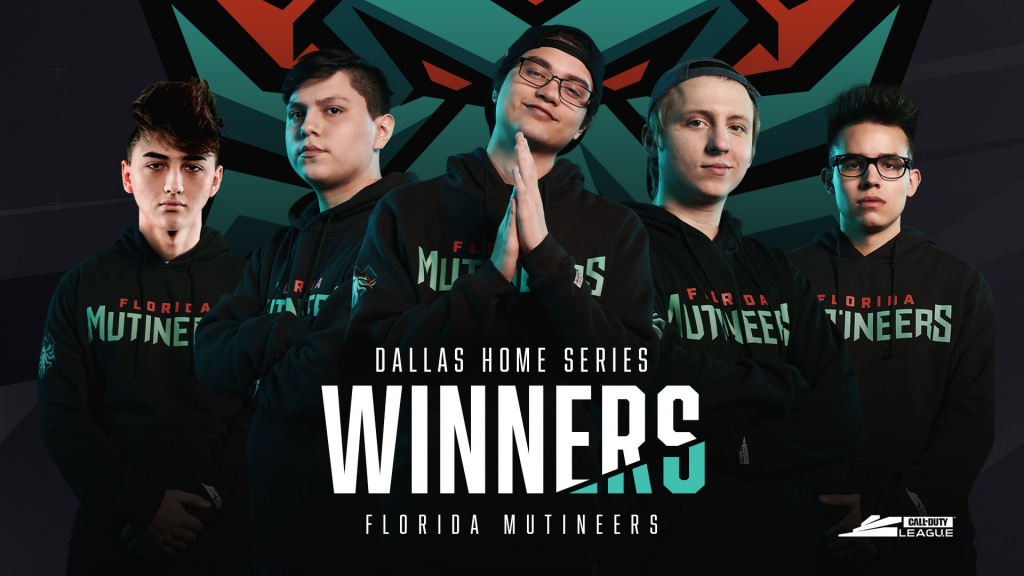 Florida Mutineers came out on top in their first series win (Picture: Call of Duty League) 
The match between Dallas Empire and Minnesota ROKKR was closer, albeit ending in the same 3-1 result - with ROKKR only dropping the ball in Search and Destroy. 
After making it to the final in Los Angeles, Minnesota ROKKR were favourites heading into the surprise final here against Florida Mutineers - although they faced a far tougher ride than they perhaps imagined. 
After Minnesota ROKKR managed to narrowly go up 1-0 in Hardpoint, the team were swamped in both Search and Destroy and Domination - with Florida Mutineers winning consecutively with 6-2 and 194-117 victories. 
Read more: Call of Duty League and the gulf between developer and community
Florida's onslaught continued on the follow-up Hardpoint on Gun Runner, securing the match 250-115 and winning the Dallas Home Series 3-1. 
It was a surprisingly one-sided match which will be particularly devastating to Minnesota ROKKR, who have reached the final twice and failed to secure the win. 
This home series could be a turning point however in who is perceived as the CDL's top teams, although we'll have to see if Atlanta FaZe can still assert their dominance when they return. 
Chicago Huntsmen however are still top of the Call of Duty League standings with 110 points, albeit marginally - with Florida Mutineers, Dallas Empire and Minnesota ROKKR all tied in second place with 100 points. 
It's blown open what was once a two-horse race into something far more surprising - so we'll have to see whether Chicago can once again achieve a greater lead on their home turf. 
The Call of Duty League continues with the Chicago Home Series on 24th April 2020.